Ever I saw people at the beach or on the street, either men or women, what most made them eye-catching are the tattoos on their bodies. The mysterious symbols and artistic paintings of tattoos stirred my interest. Tattoos have become the perfect representation of one's personality, preference, identity nowadays. It becomes an interesting endeavor to explore the meanings of various tattoos, and the story behind.
Butterfly is a common insect that has been part of our life year after year. It has been seen in the drawings, taken pictures or made as crafts for kids. Today, what make the insect the most popular might be the butterfly tattoos worn by fashionable women as it is not surprising to see that most butterfly tattoos are portrayed as cute and beautiful style, and paired with flowers, which is another signage of women's tattoos. Butterfly and flowers are good combination for tattoo ideas. Butterflies are attracted to colorful flowers, in which red, yellow, orange, pink and purple blossoms are their favorite flowers. It's a natural scene that a butterfly flies around flowers for sucking nectar from the flowers. On the other hand, flowers need butterflies as well as other insects to help pollinate their seeds. They are actually dependent on each other. What a loving relationship between butterflies and flowers. Tattoos with butterfly and flowers are spreading the love. It's a perfect metaphor or simile
Our love went from fly to flower to butterfly, and it was meant to beautifully flutter, not sit still on a shelf like a trophy to be collected.
― Jarod Kintz
Another reason why butterfly tattoos are loved by women is because of many symbolic meanings associated with the insect. One popular meaning the butterfly represents is transformation and change, which is derived from the fact that a butterfly has to go through 4 stages in its life cycle. Each stage is different. Each stage is a challenge to survive. A butterfly performs well with the change of its life from eggs to caterpillar, to chrysalis, to butterfly. It's a perfect metaphor for one's life that the change is inevitable.
A lot of women may choose butterfly tattoos without taking into account their deep symbolic meanings, especially for girls. It's simply because they are feminine and suitable for different parts of body in terms of placement. Butterfly with flowers looks even pretty. It's often a choice for beginners. In this post, we will have a review of 50 beautiful examples of butterfly tattoos with flowers.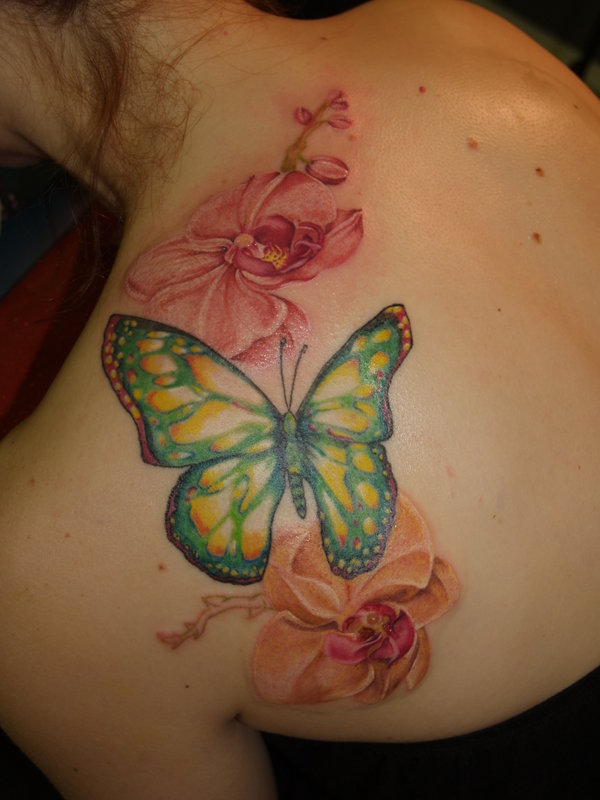 A butterfly over butterfly orchid tattoo on a woman's shoulder. Butterfly orchid, aka moth orchid, is a flower which looks like butterfly.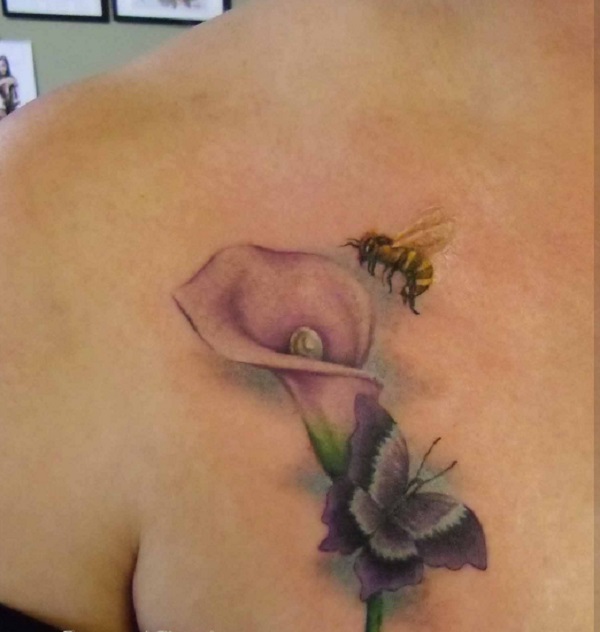 Butterfly with calla lily and a flying bee tattoo.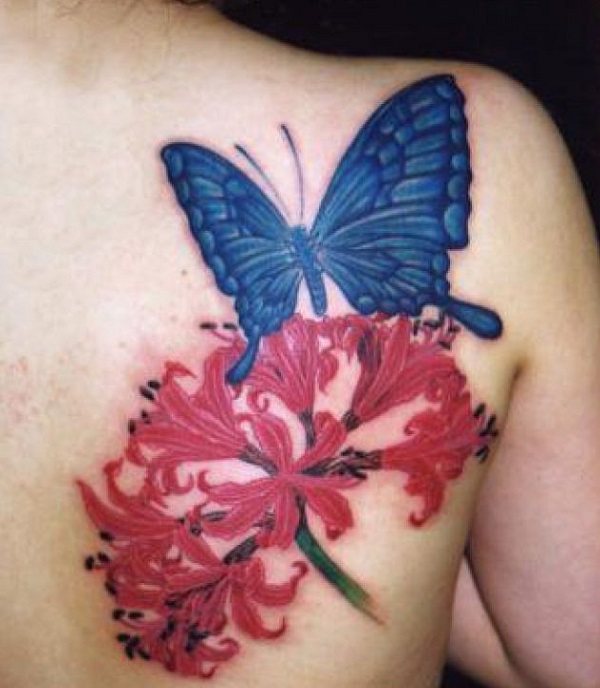 Butterfly with plum blossom tattoo on belly, a very feminine tattoo.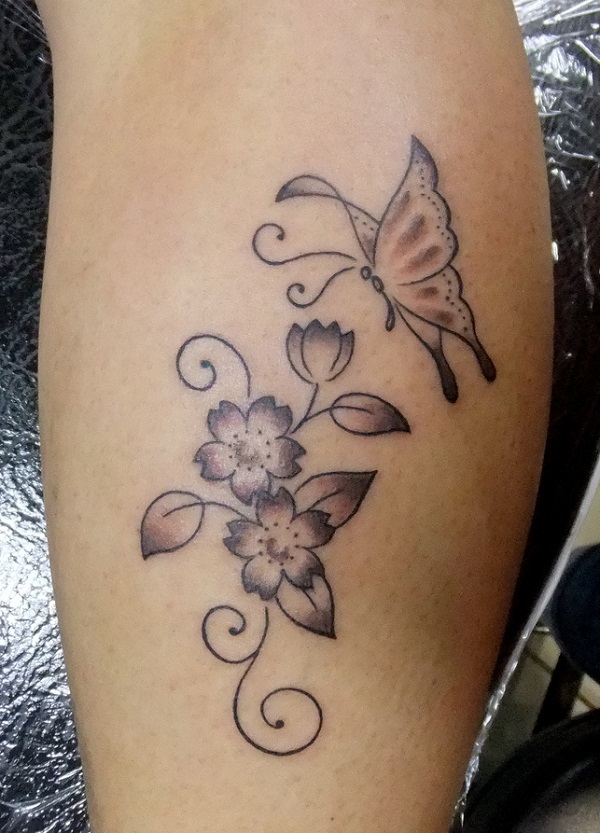 A simple tattoo with wild flowers and butterfly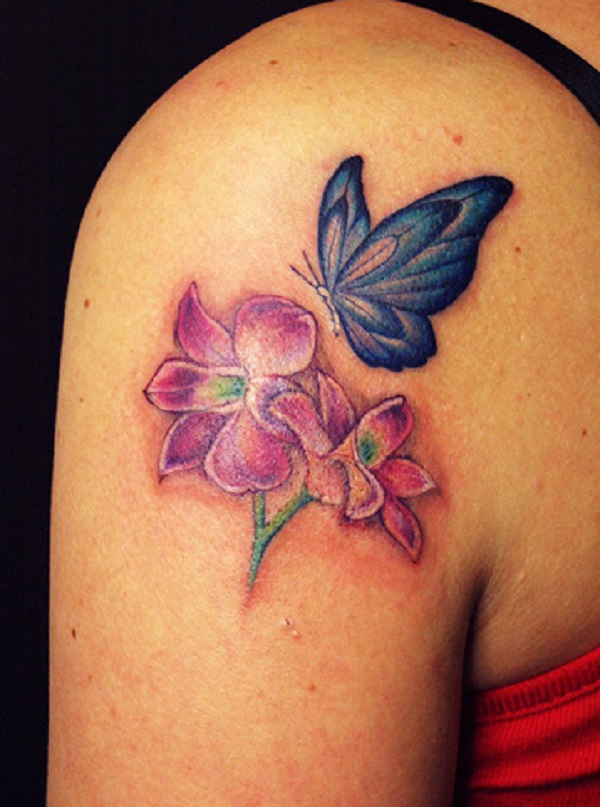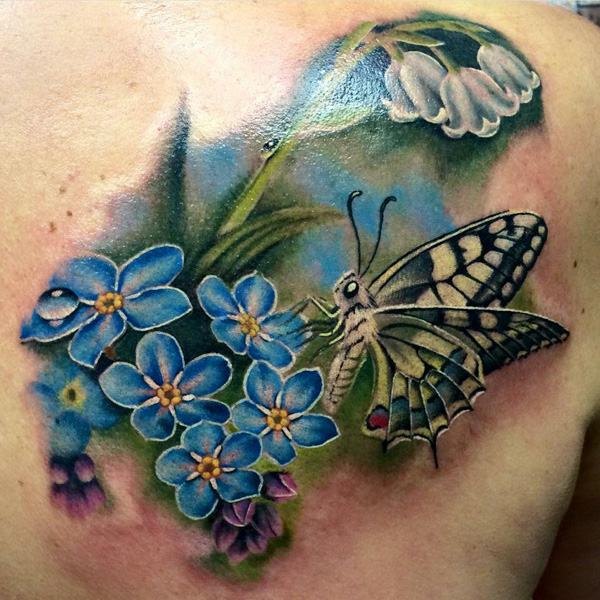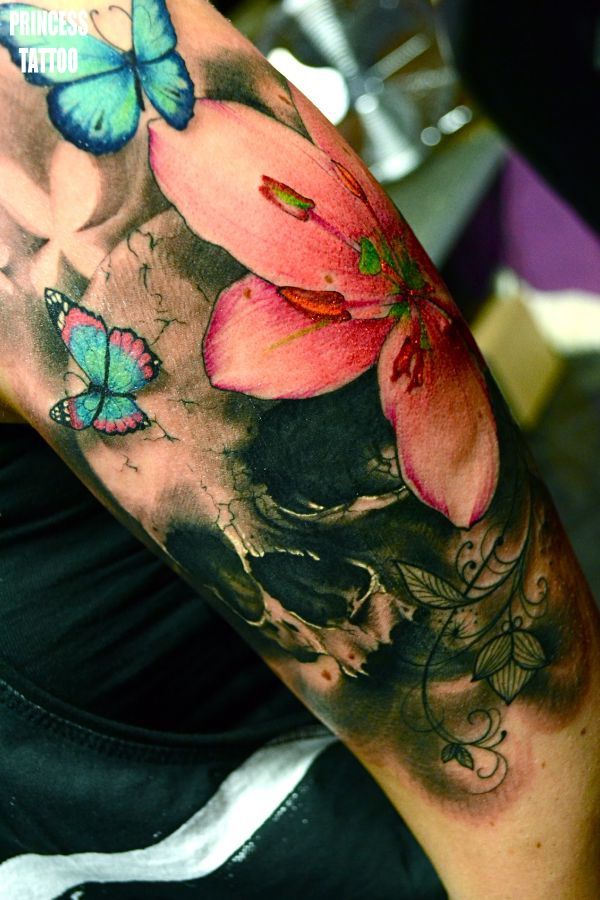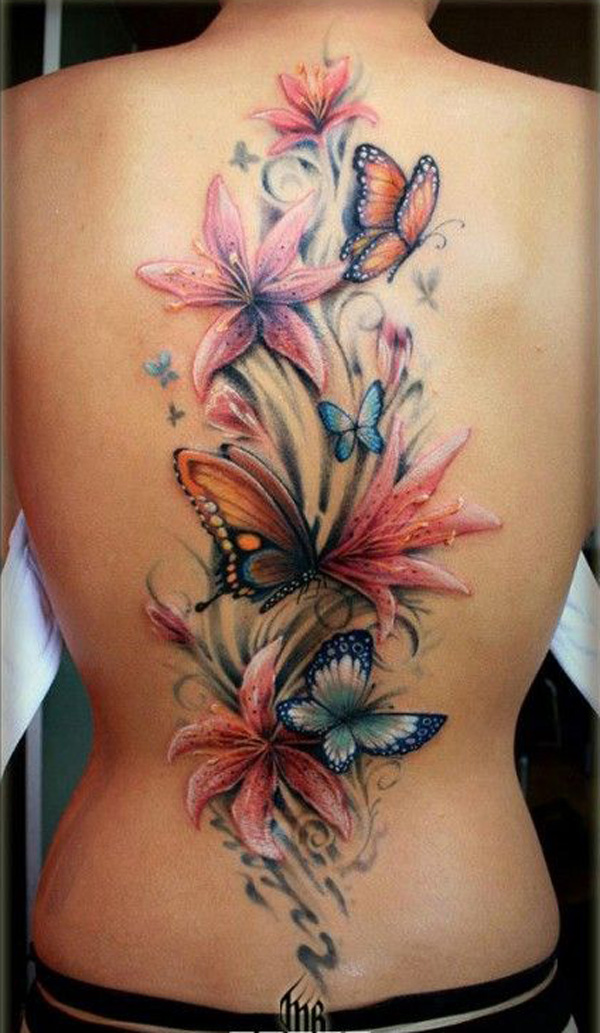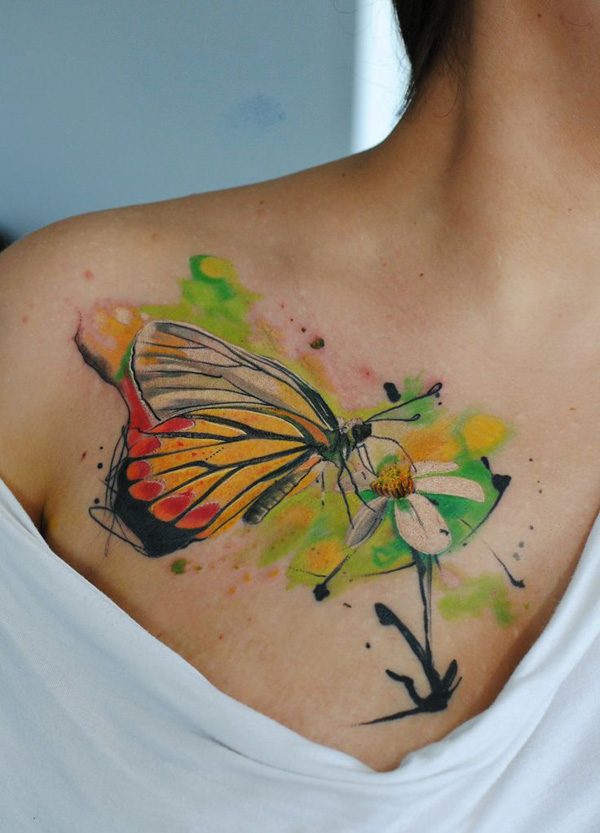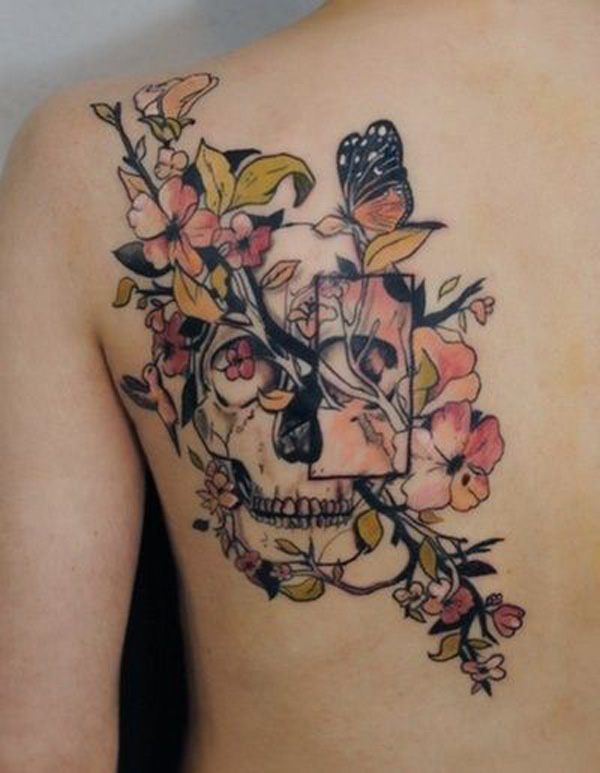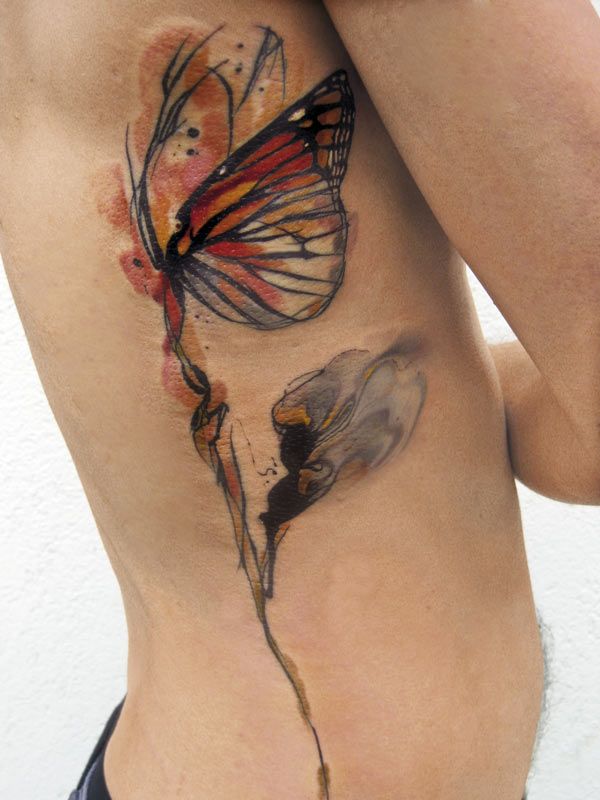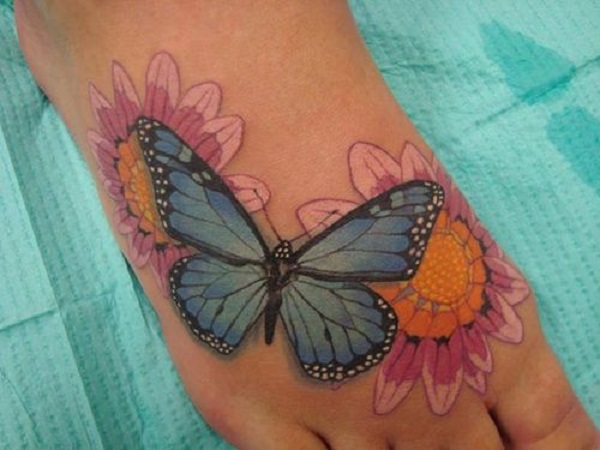 Butterfly with sunflower tattoo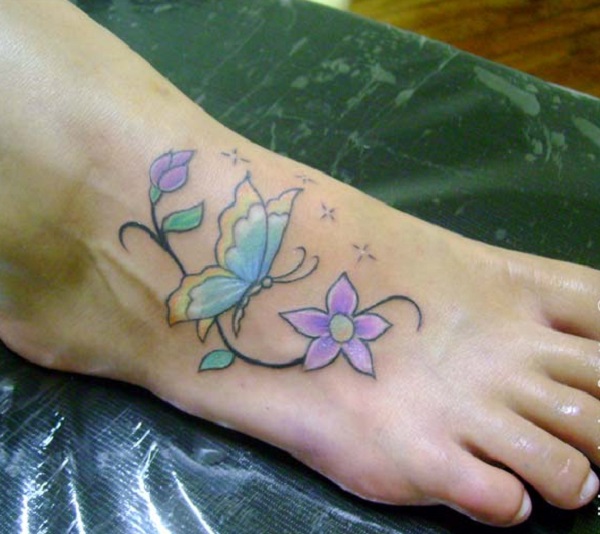 A butterfly with daisy flower tattoo on a foot.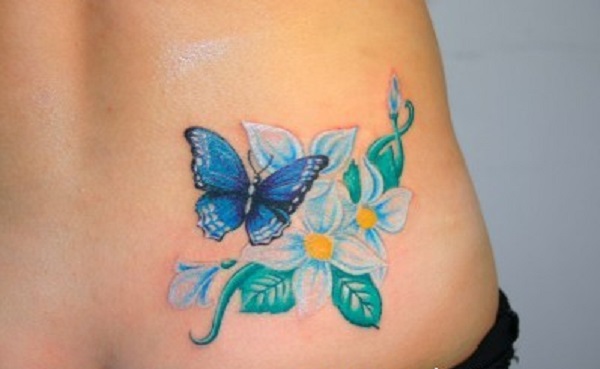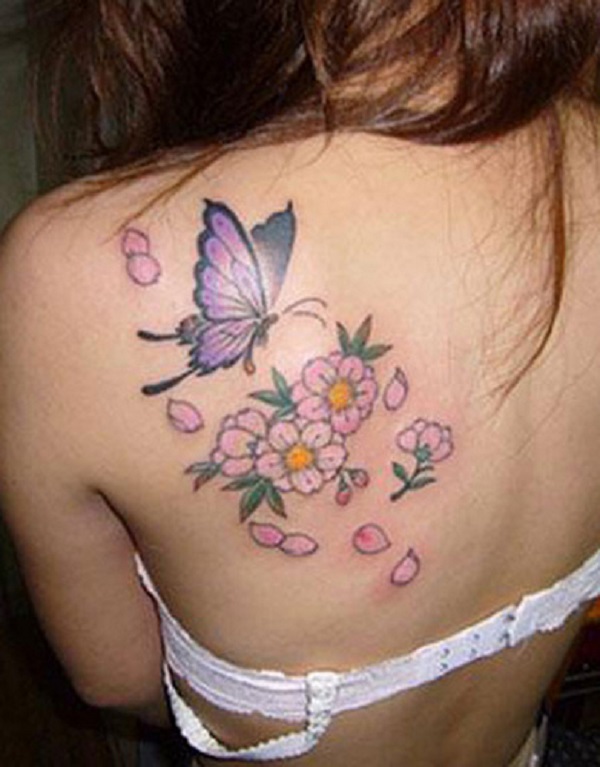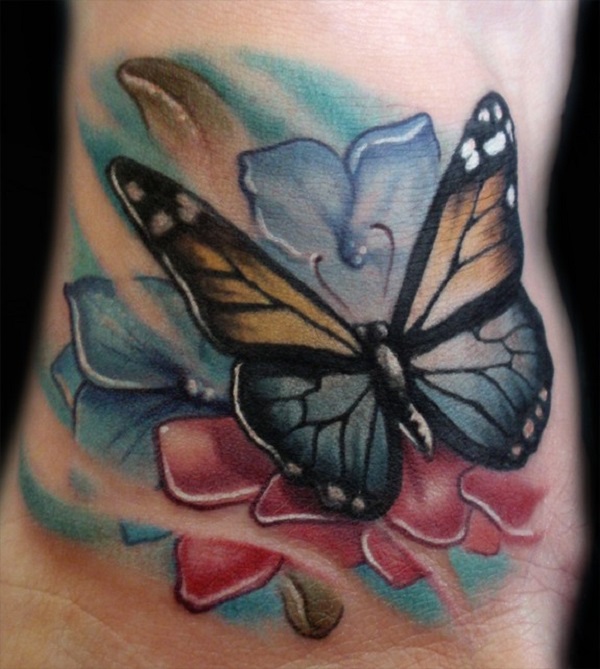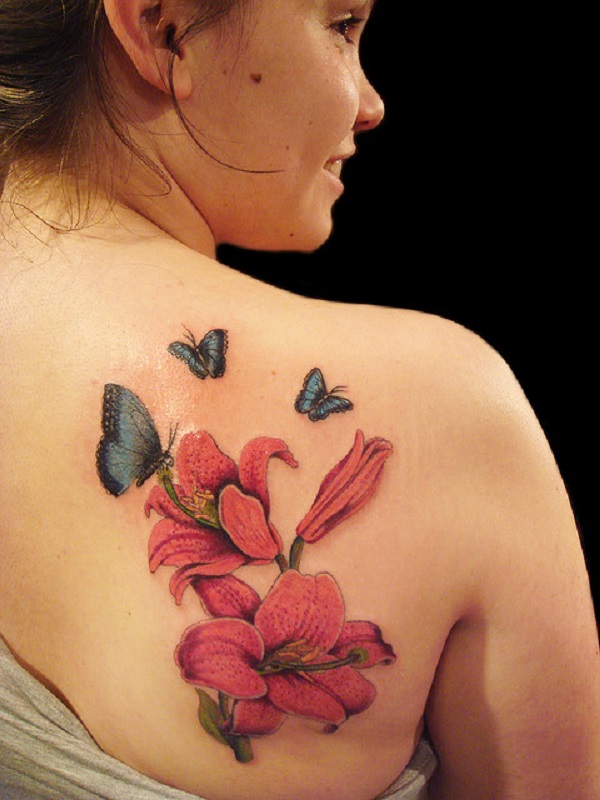 Butterflies with lily flowers tattoo on the back.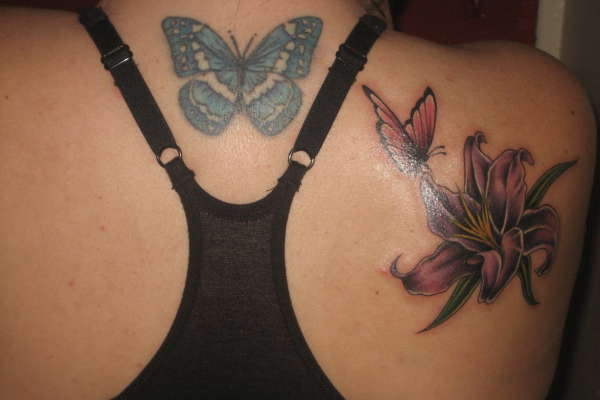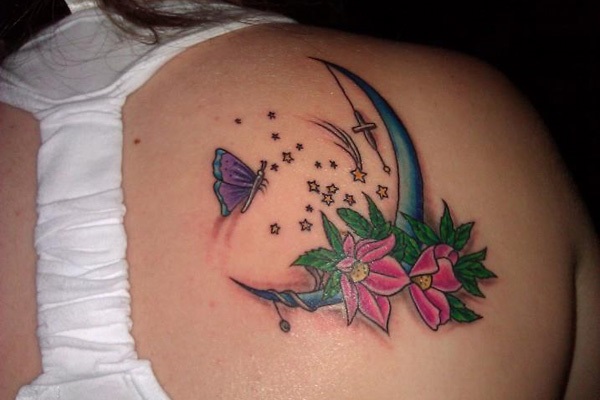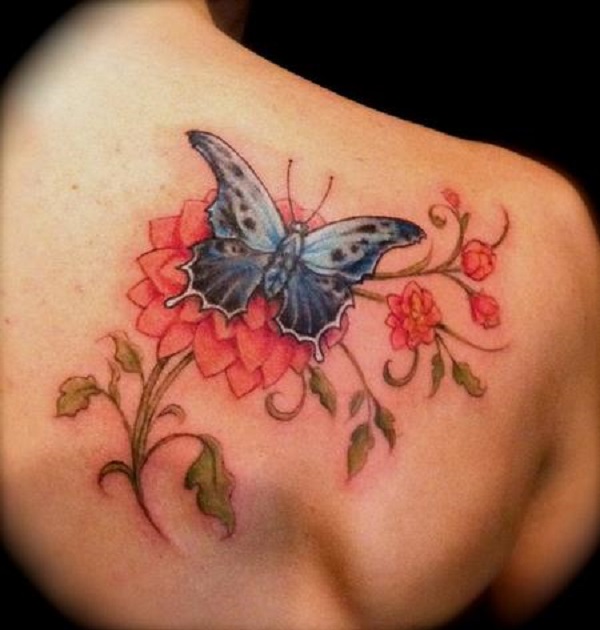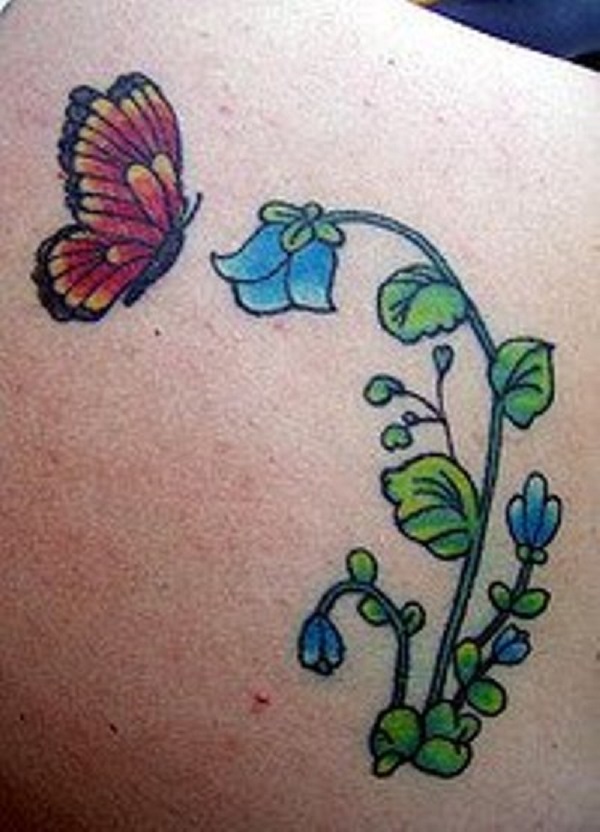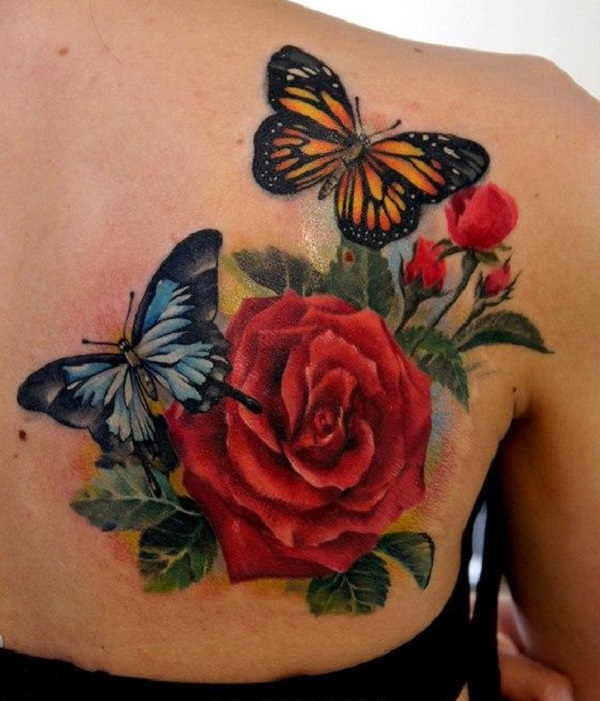 Roses with two butterflies back tattoo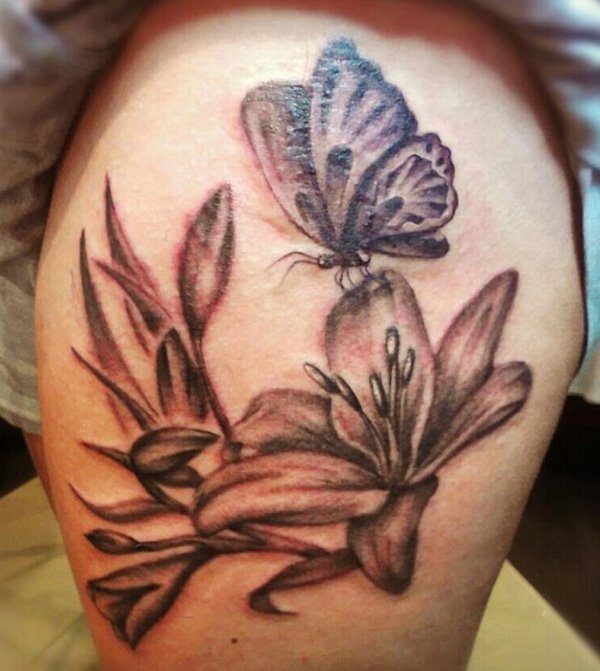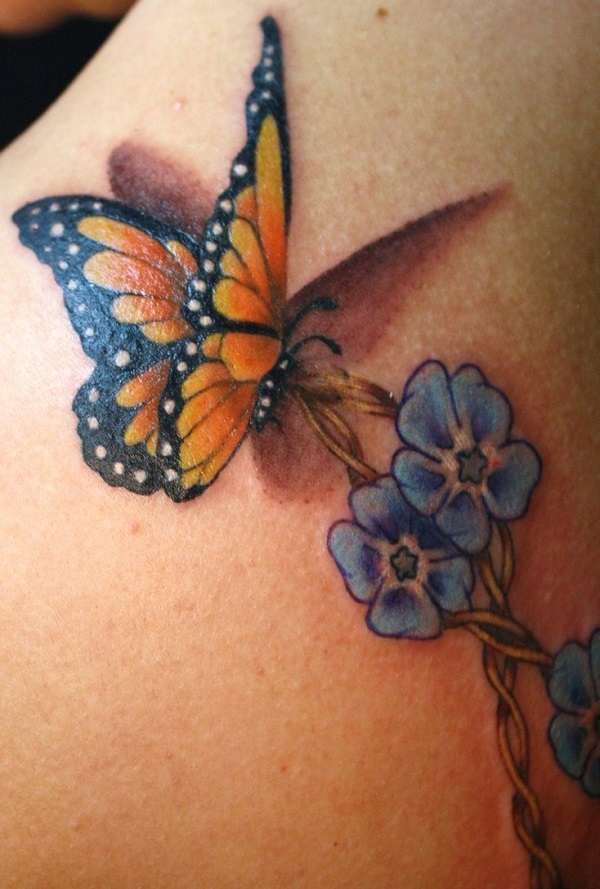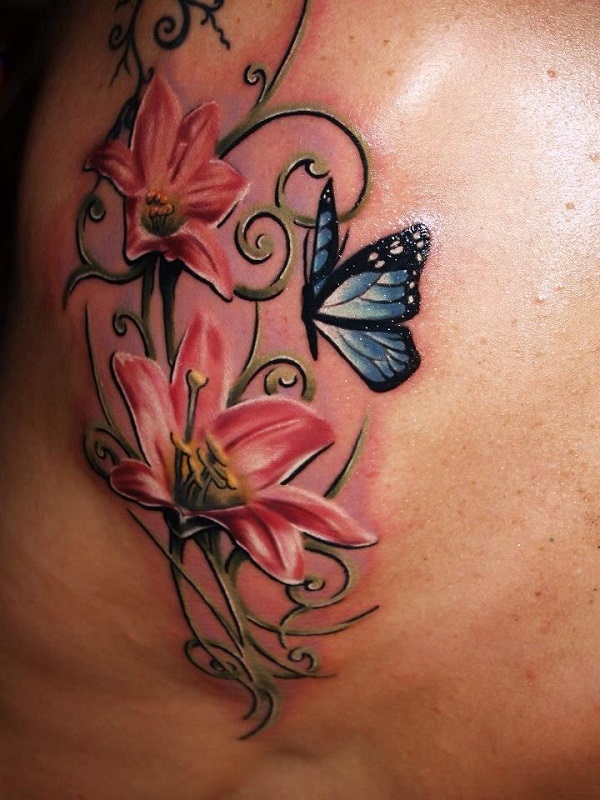 Dark rose tattoo with a butterfly. The thigh tattoo is very feminine and right for women's tattoo idea.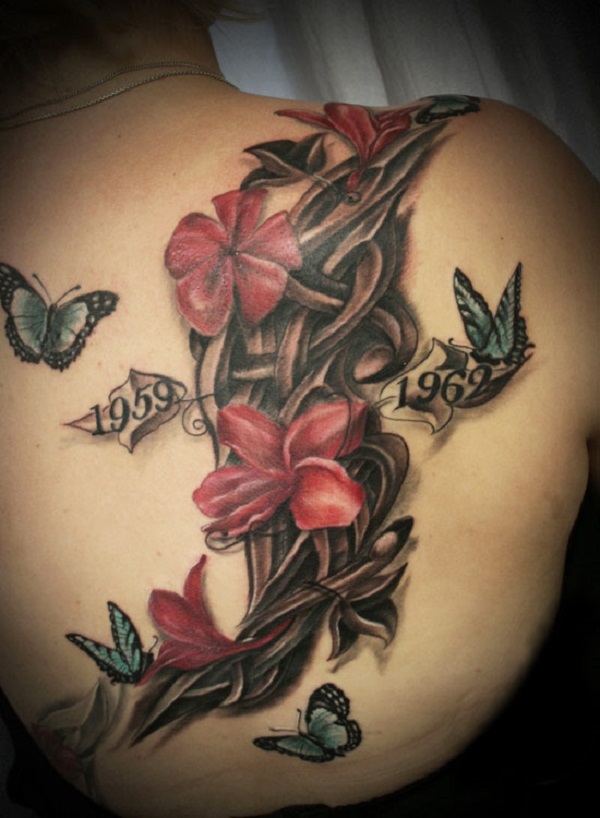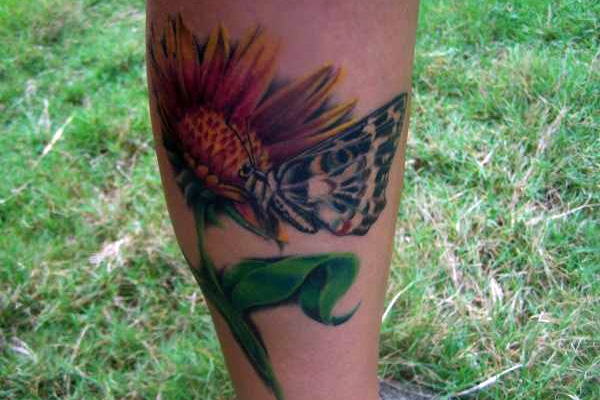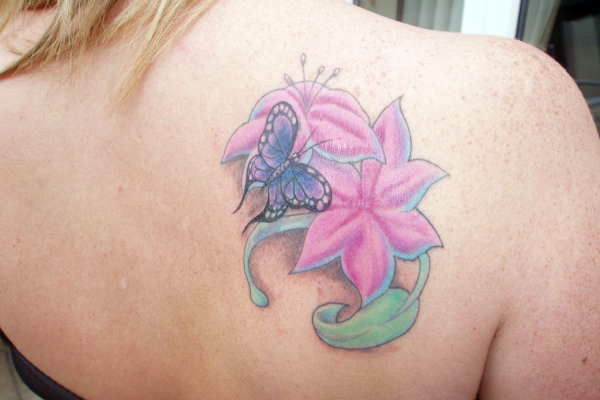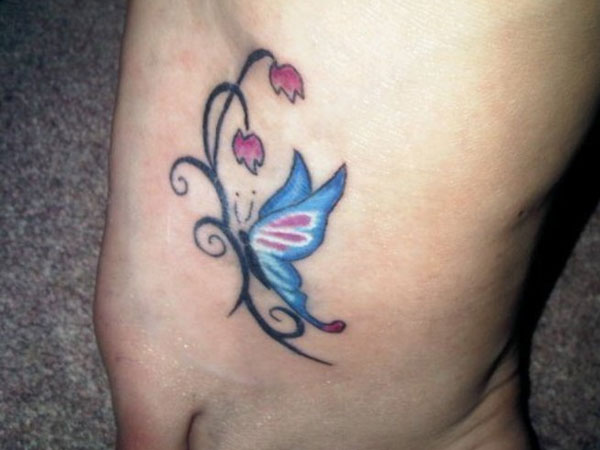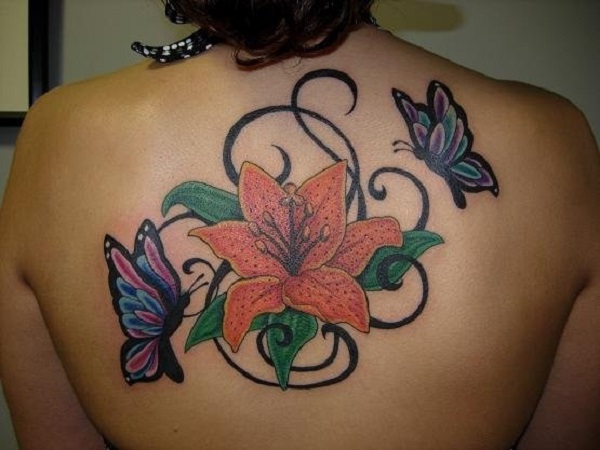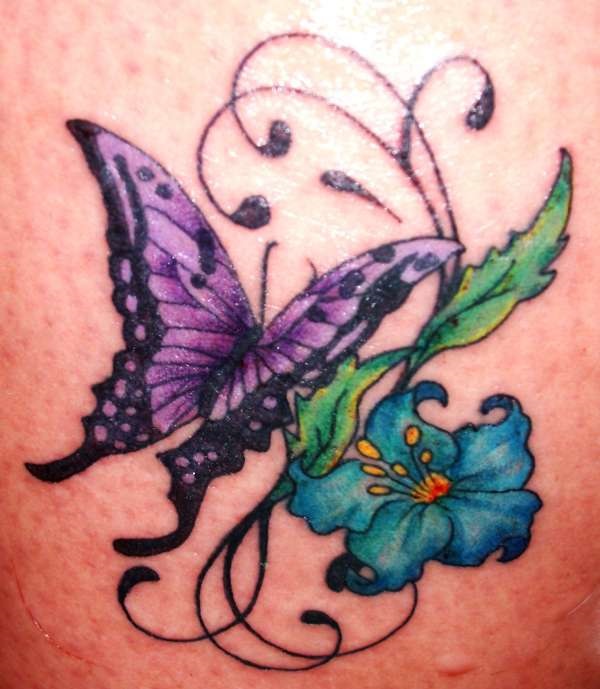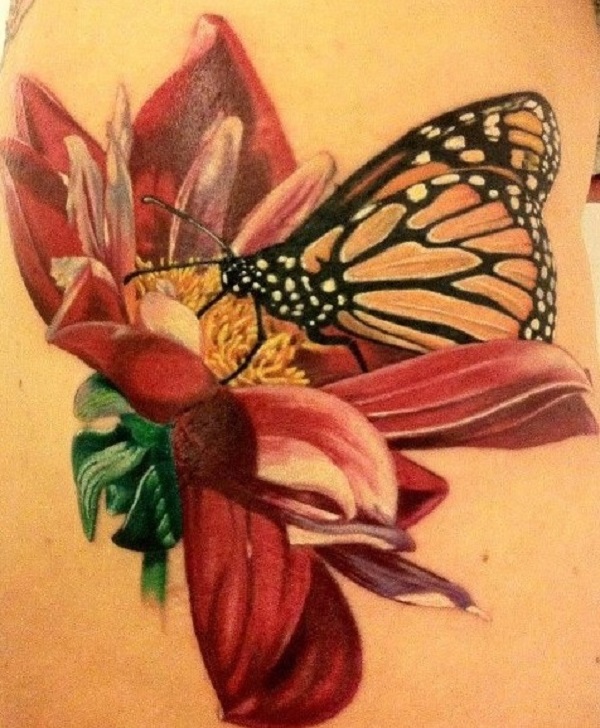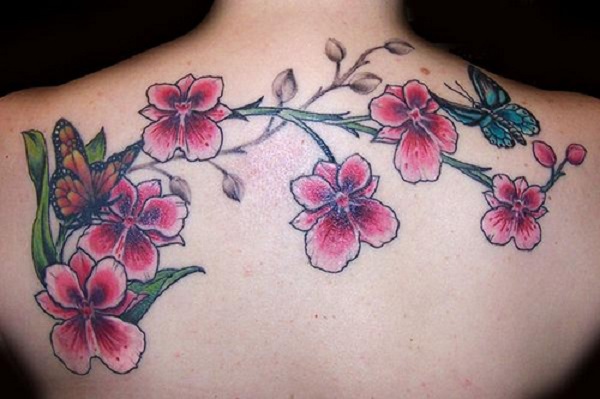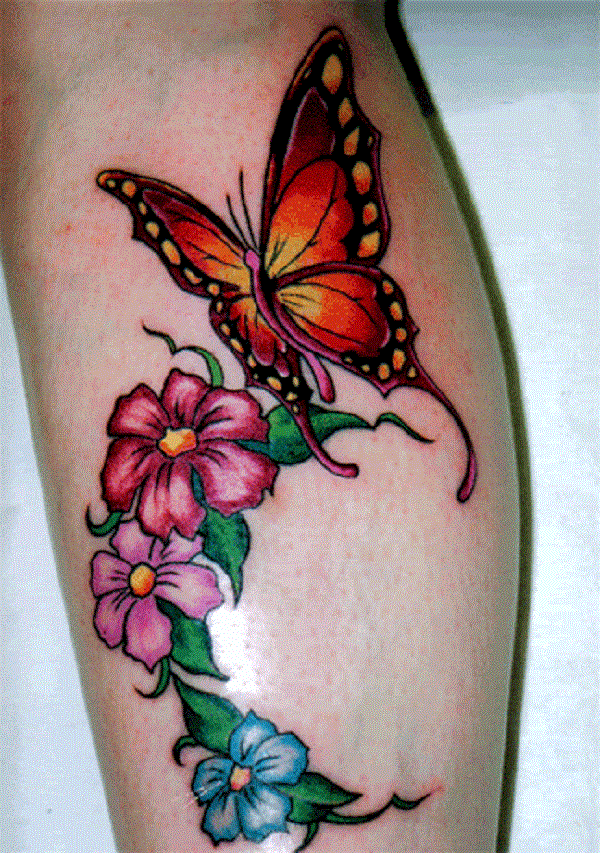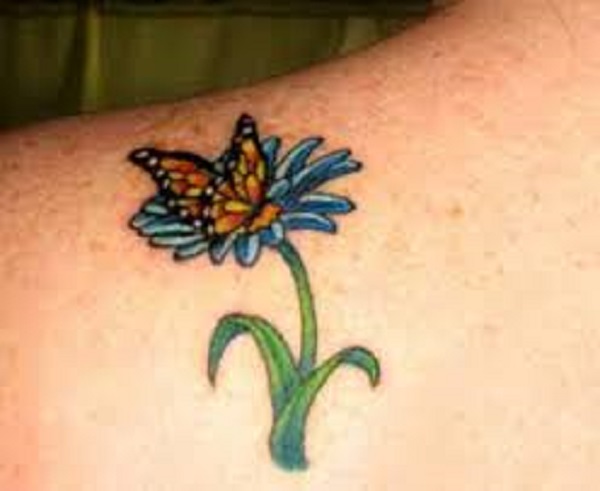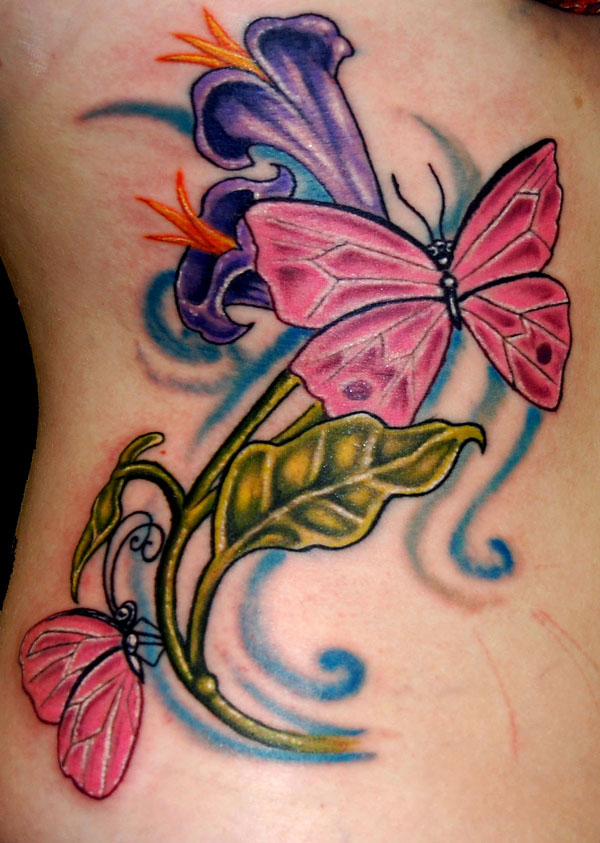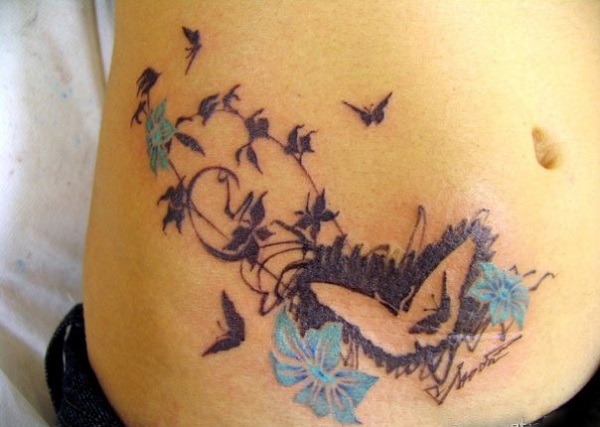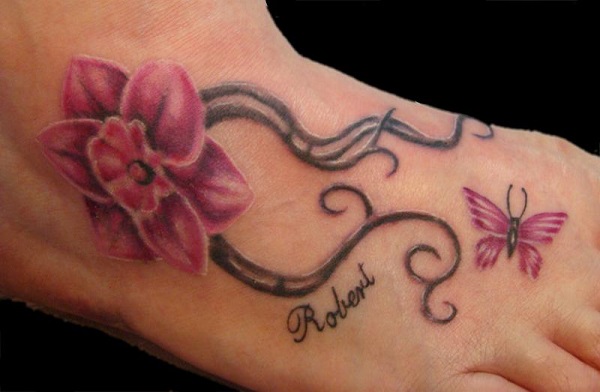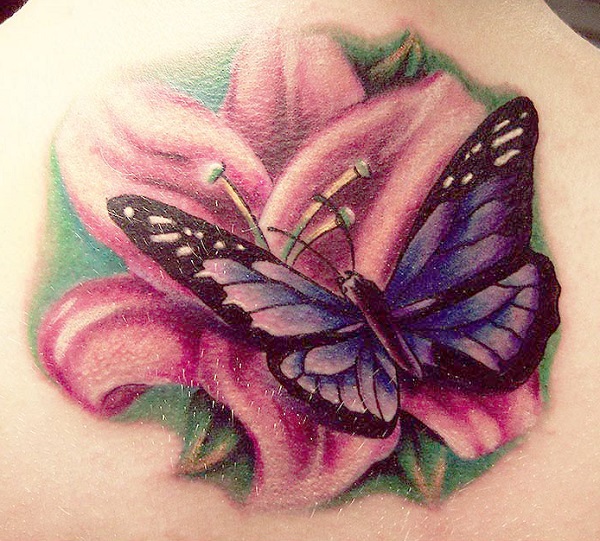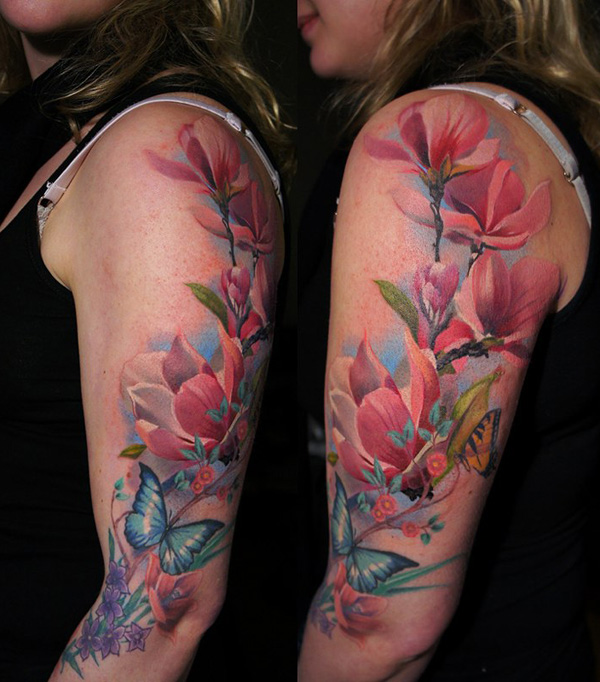 Magnolia sleeve tattoo with a butterfly. The tattoo is inked in realistic and feminine style, a perfect sleeve tattoo for women.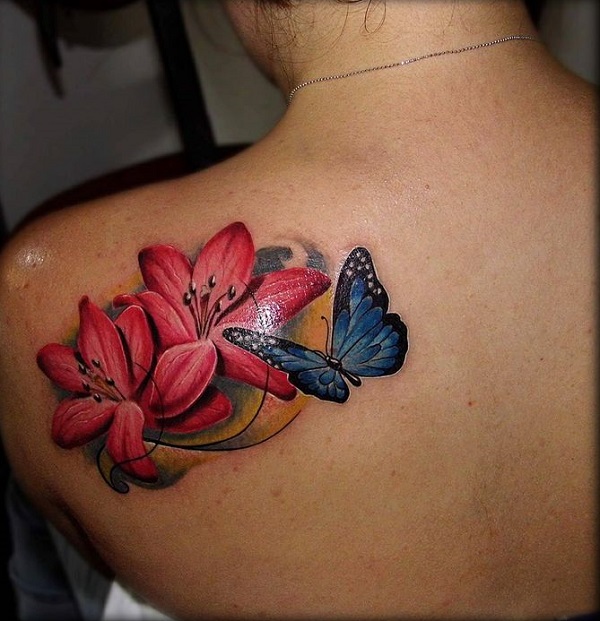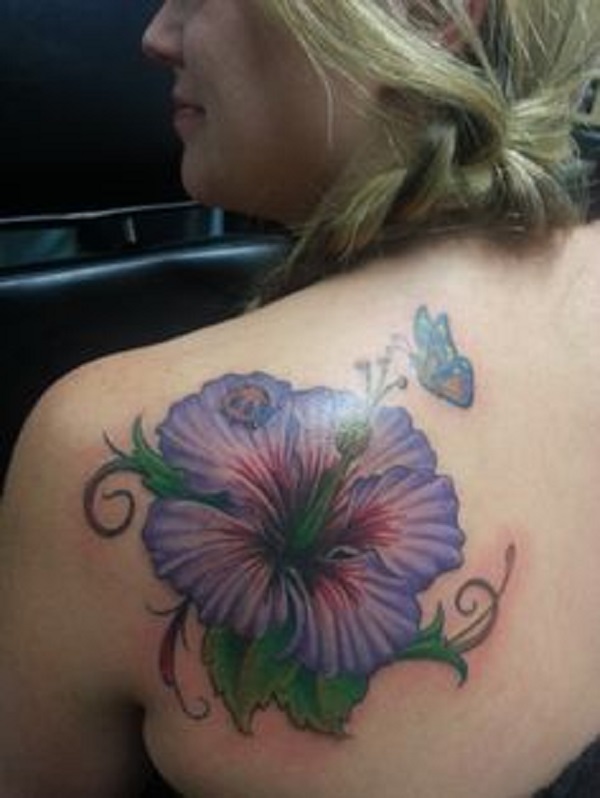 Hibiscus Flower Tattoo with a lovely butterfly.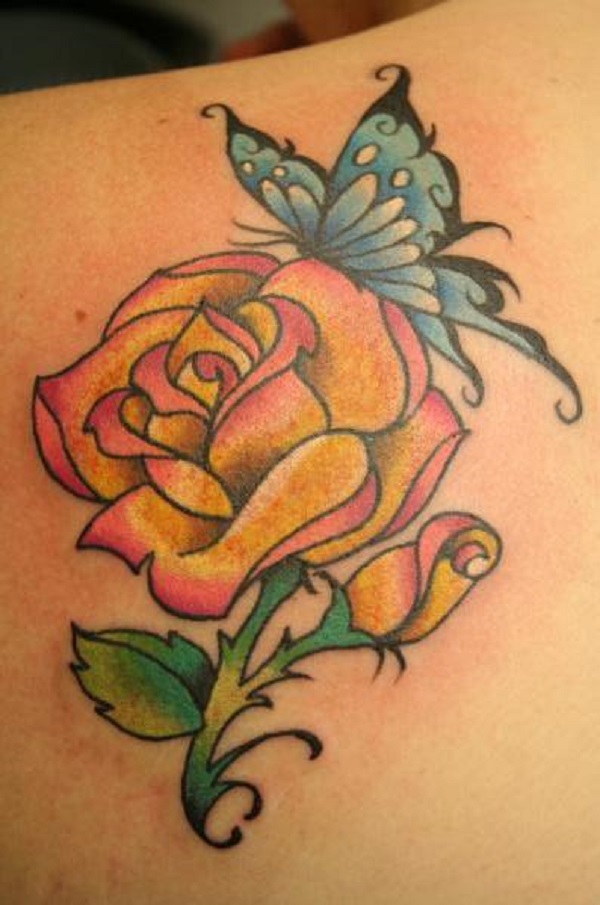 Butterfly Tattoo with rose flower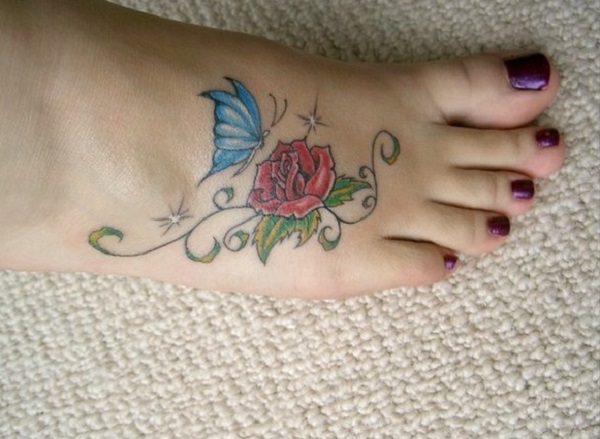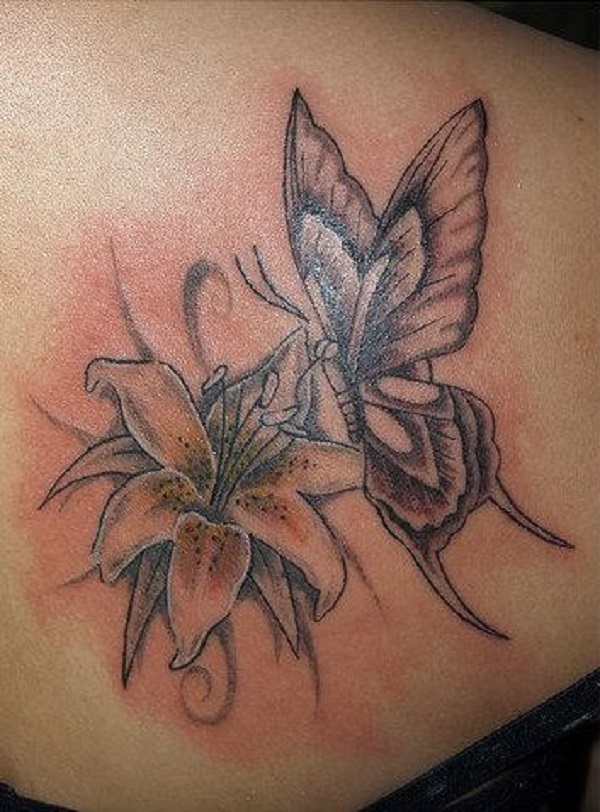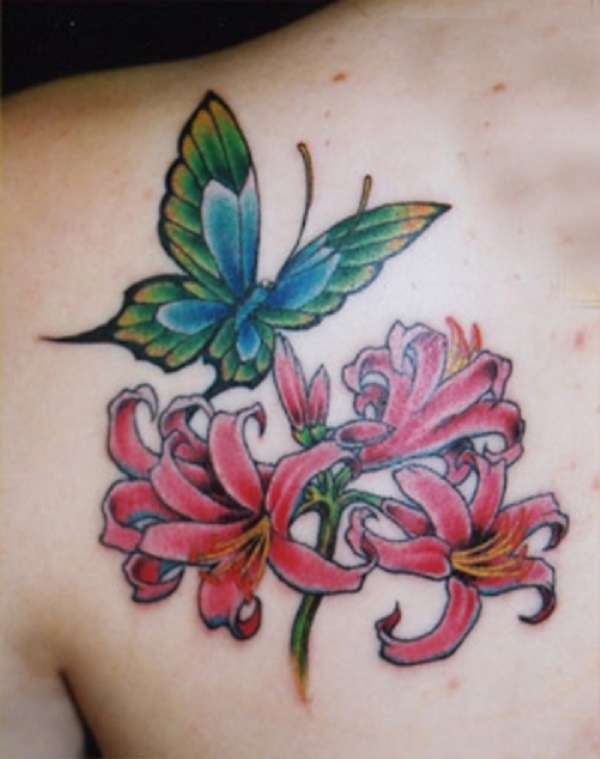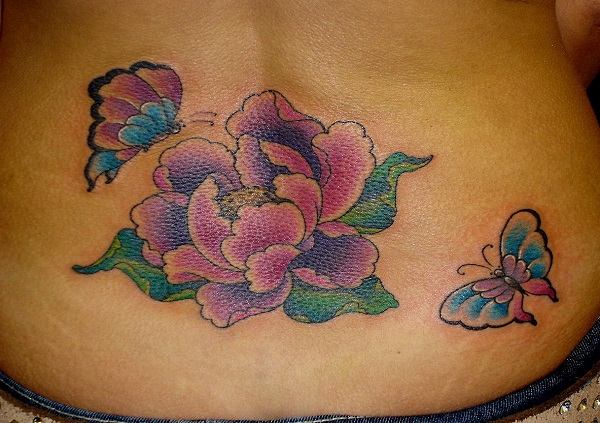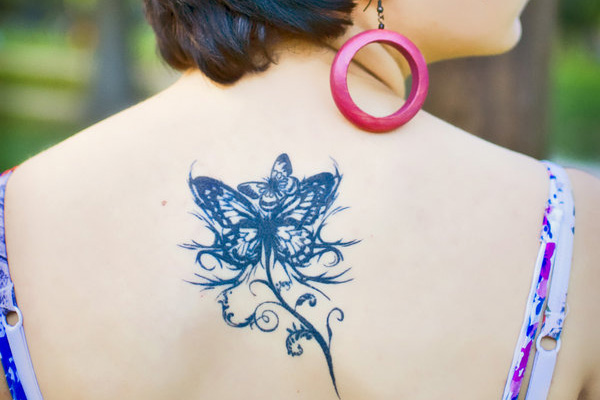 Tribal style butterfly tattoo on the back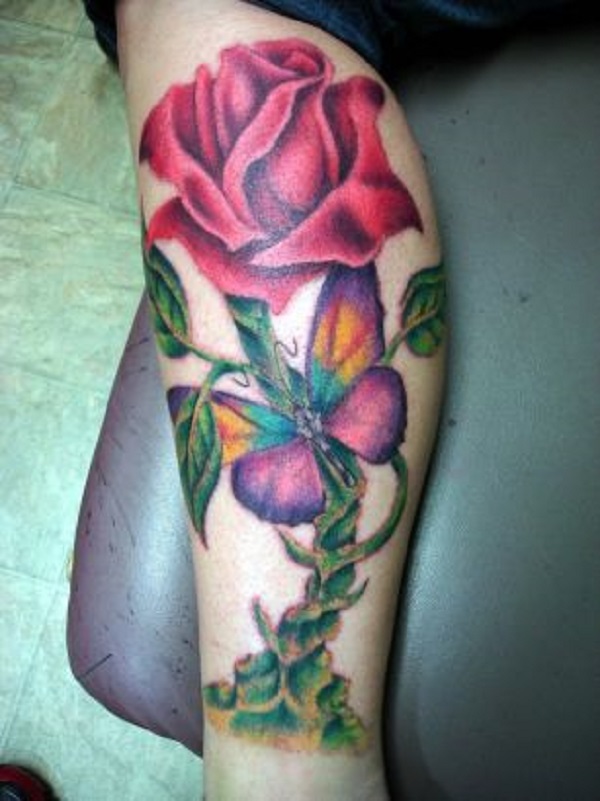 Rose tattoo with a butterfly which looks the leaves of the flower