Valentine's Day is around the corner. Have you come up with ideas to celebrate with someone special in your life? There're many ways to express affection or friendship on the adorable holiday. Some people bring their loved ones a bouquet of flowers to express "I love you". Some people send favorite gifts to their lovers, such as greeting card to say "Happy Valentine's Day". As DIYers, the best way to make the day special might be crafting unique DIYs for Valentine's Day to express emotions to the loved ones.
Why do people choose DIY for the Valentine's Day? It is the way to personalize your gifts or crafts through a number of methods. If you like to fill it with vibe of romance, add a hint of the holiday in your home décor. You could add something unique that's only tangible by your loved one. Another benefit of choosing DIY might be it's more cost effective. And you have full flexibility to put your ideas into reality. Moreover, it is also a way to demonstrate the skill by creating something creative. Creativity is always good means to solve challenging problem. Creative people are intuitive and confident. To DIY Valentine's Day is to make the holiday more wonderful and unforgettable.
How to do DIYs for Valentine's Day
On the other hand, DIY does not mean starting everything from scratch. It is important to be clear what you want and how you get. First, set a goal what project to be done. You may look around and consider what materials available you could make use of. Second, conduct a survey on Google or Pinterest to find any ideas or inspirations. Third, make sure everything is in place and ready to start. Nowadays, it's so convenient to buy anything you like online, such as on amazon or etsy. The last step is to do it yourself. I am sure what puzzles you most is what project I could start. Fortunately, below is a list of examples of DIYs for Valentine's Day for your reference.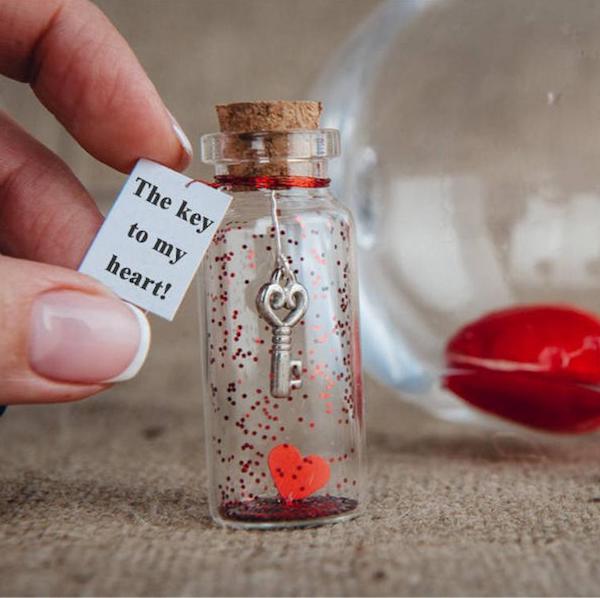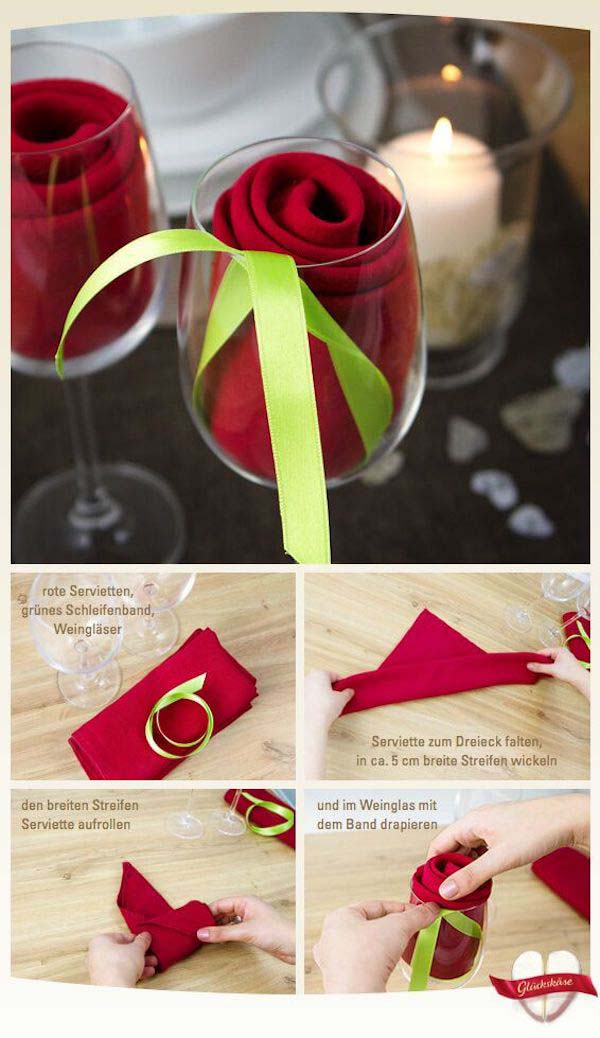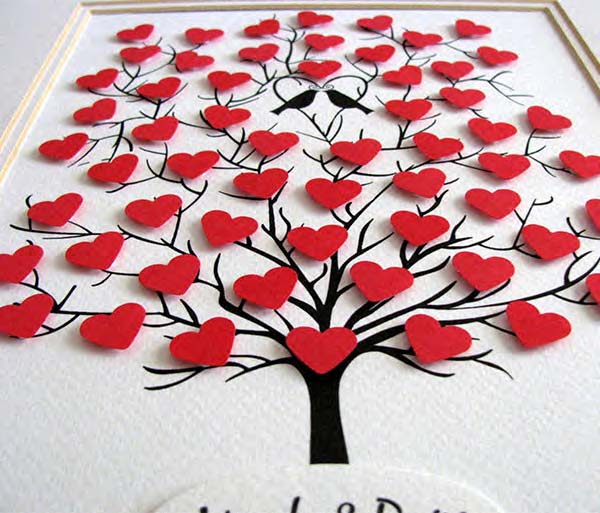 Since heart-shaped gifts are popular on Valentine's Day. It's the symbol of love. handmade heart crafts made with love would be the perfect gift to anyone special in your life.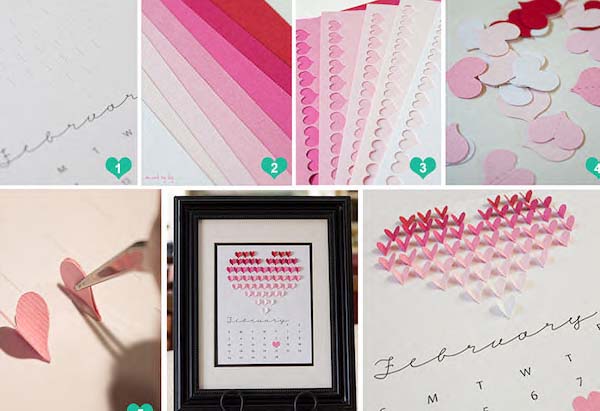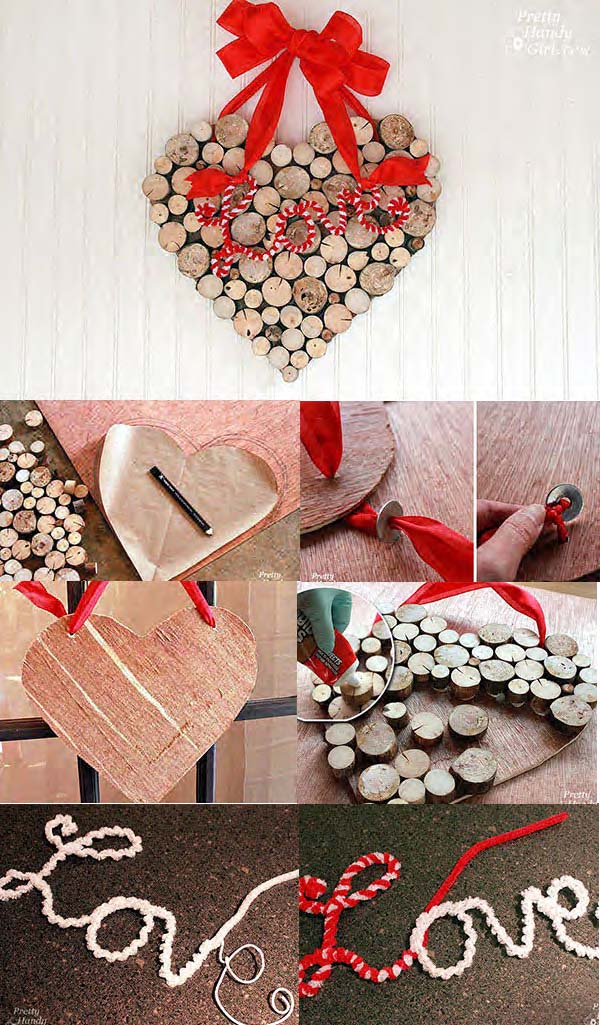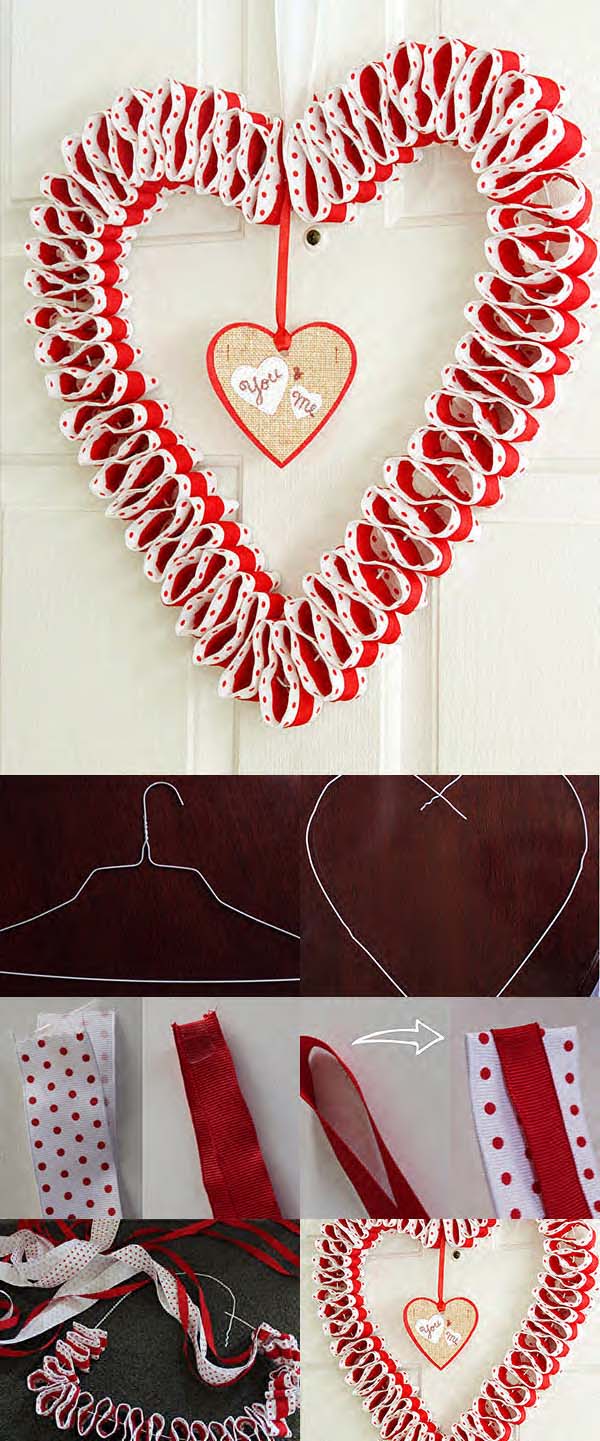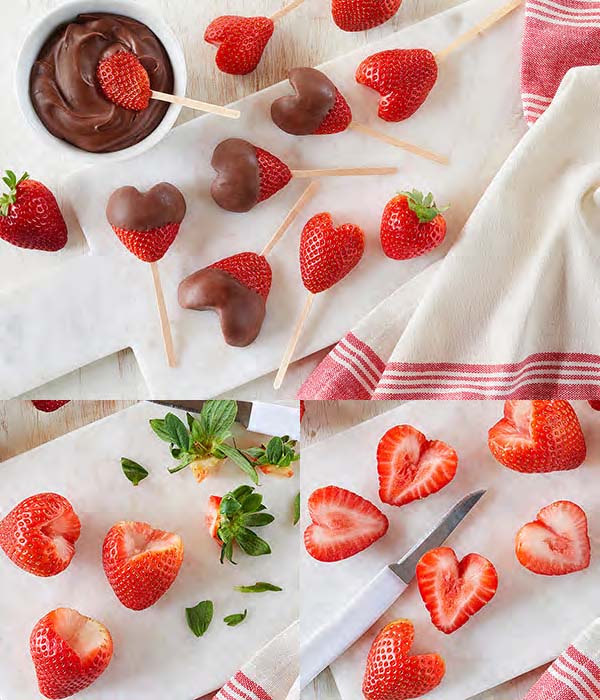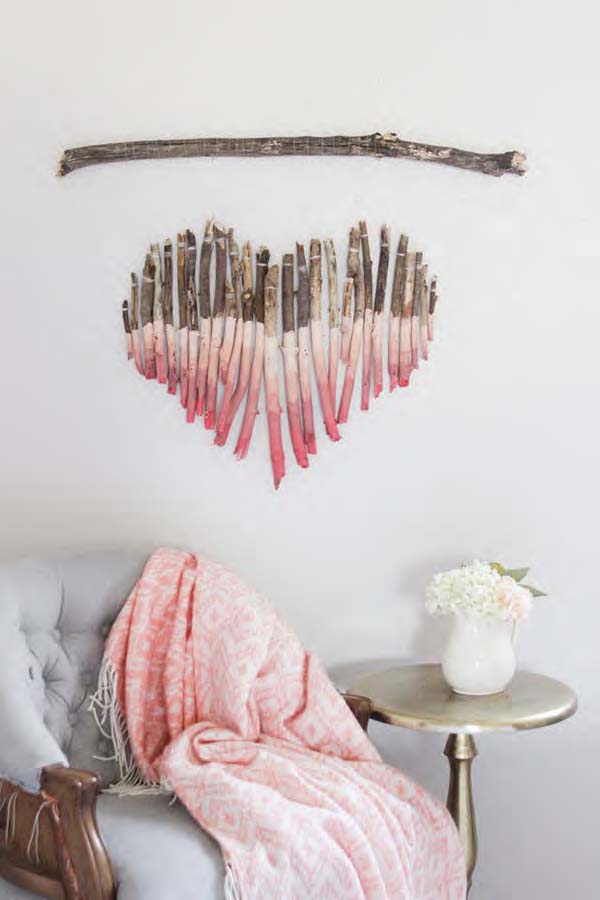 Interesting art piece using tree branches