Whilst I have been working on nenuno for the past few months, I have been in contact many talented artists, designers, photographers and web developers who push their passion to a limit.
We are happy to announce our newest weekly feature that will honour the work of these artists.
This week I will be featuring the work of Fernando, who also goes byalias "Submicron". He has created some stunning HD wallpapers and recently just received a Daily Devation over at deviantART for one of them.
Please check out these 11 fantastic examples of his past work.
Please note that clicking on the screenshot below will take you to the full sized version and the option to view Submicron's full portfolio.
Wallpaper sizes
2560×1600
1900×1200
1920×1080
1024×768
iPhone
iPad
Submicron's portfolio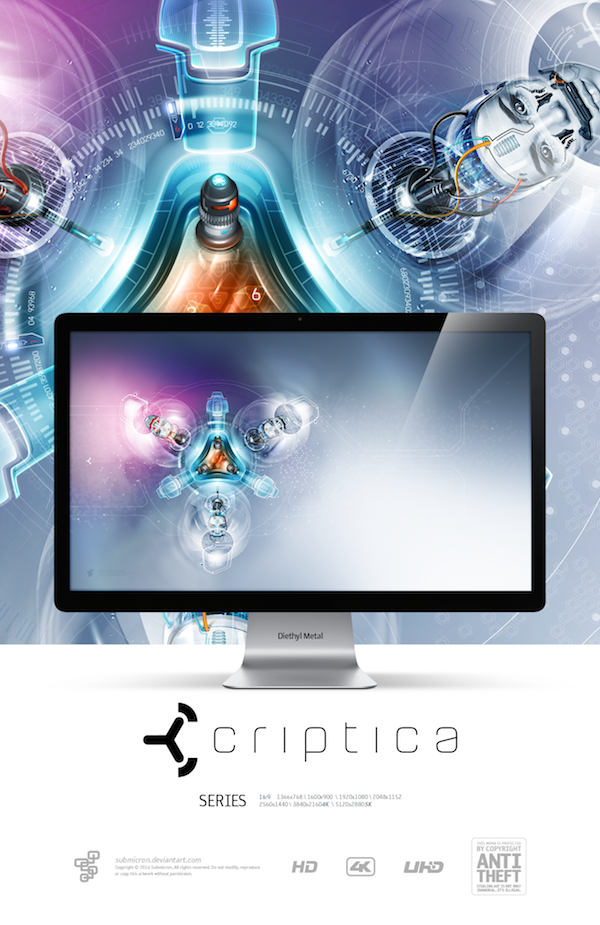 Static Rhythm Burnt Russet by submicron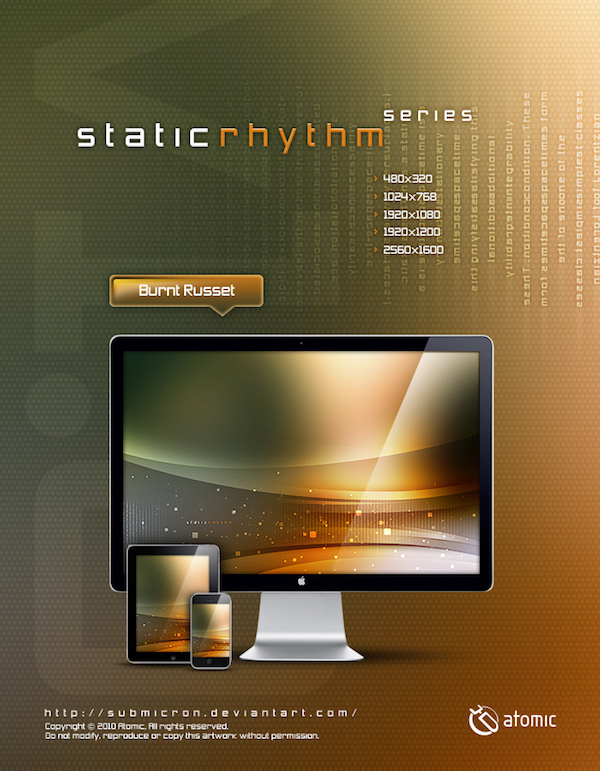 Static Rhythm Crossed Lilac by submicron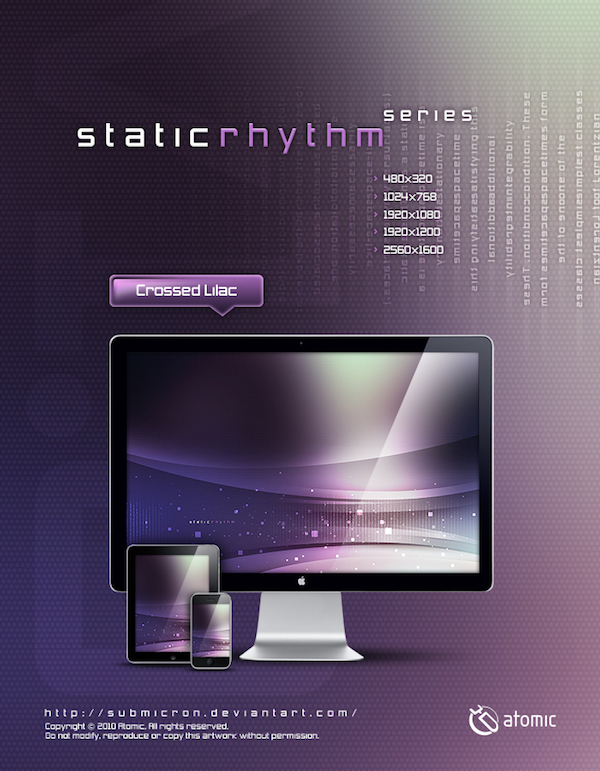 Static Rhythm Daring Fuxia by submicron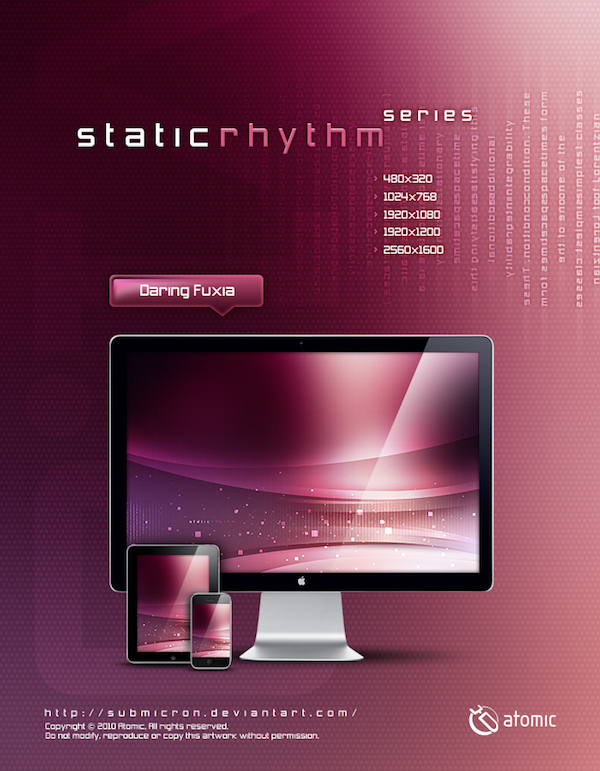 Static Rhythm Cool Lapis by submicron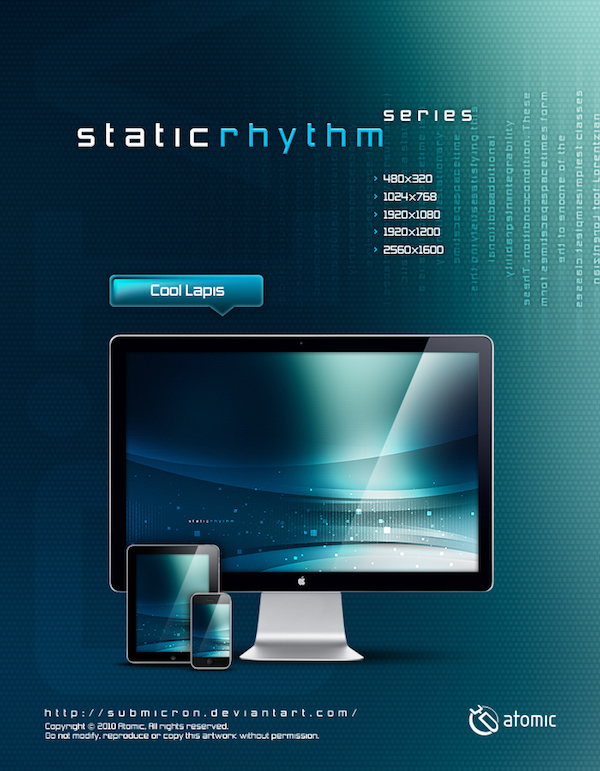 Static Rhythm Terra Cotta by submicron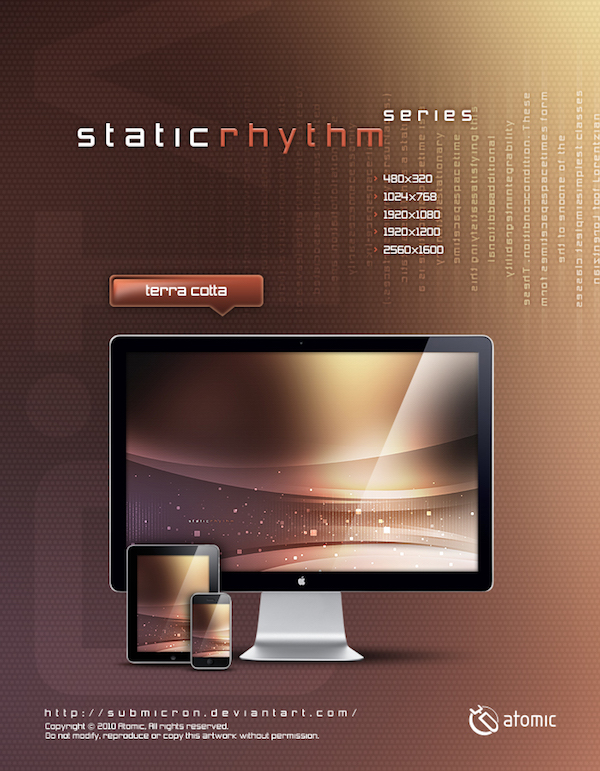 Injected Lapis by submicron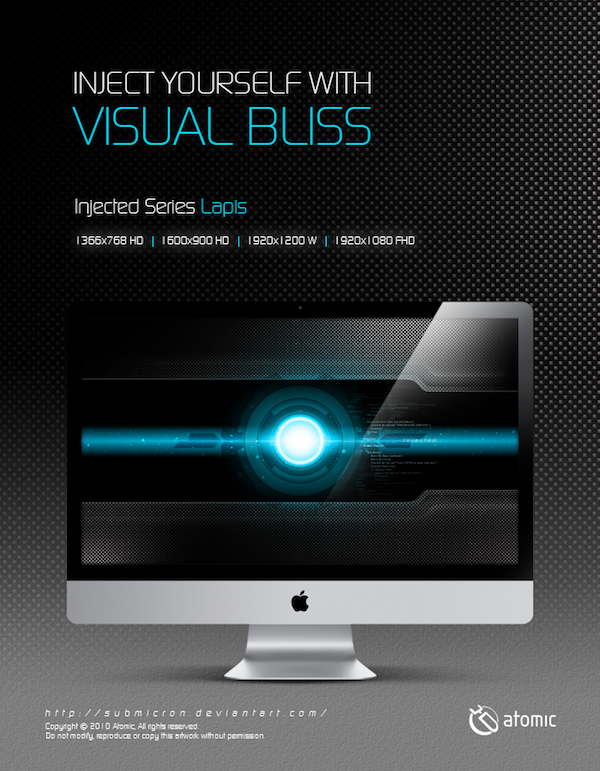 Injected Lapis-Orange by submicron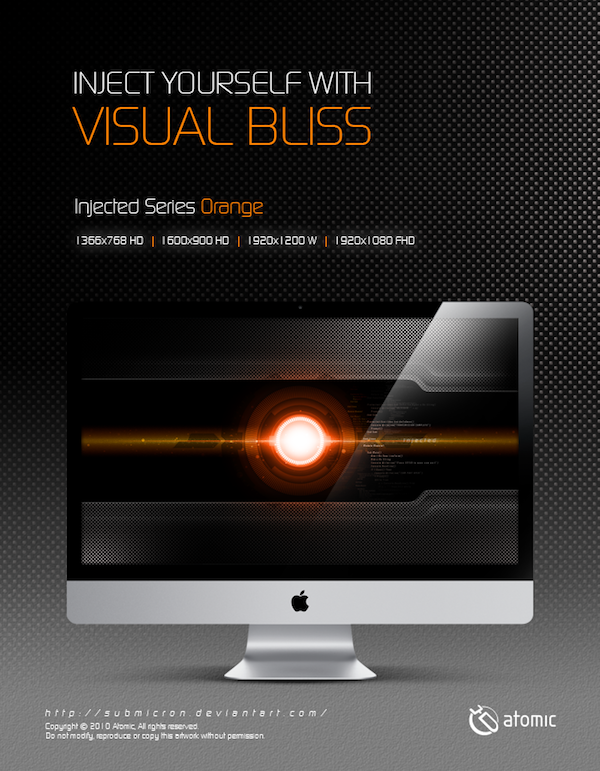 On a side note, we are looking for some of your contributions! Got something creative to share with the community? Now is the perfect time to get involved! Learn more about Contributing.