Unlike nail designs you have option of redesign freely, it's normally a serious decision to get a tattoo on your body as the tattoo is going to be on your body all your life. it's often distracting to ponder new tattoo ideas and look for inspirations here and there, esp. for those tattoos not in main stream, like poppy tattoos, which would be a big deal when people have the flower inked on their body.
Poppy reminds people of the opium poppy, from which opium and poppy seeds are derived. Poppies are colorful beautiful flowers and full of meanings and symbolism. Poppies have long been regarded as a symbol of sleep, peace, and death. In Greek and Roman myths, poppies were used as offerings to the dead and are used as emblems on tombstones to symbolize eternal sleep.
In Chinese legend, poppies represent the loyalty and faith between lovers. This meaning came from a Chinese legend that poppies bloomed in the grave of a woman who committed suicide for her heroic lover. During the 1st World War, poppies have become a symbol of remembrance of soldiers who have died during wartime.
Poppies tattoos are perfect choices for people who expect their tattoos could carry more personal symbolic meanings while maintaining beautiful designs.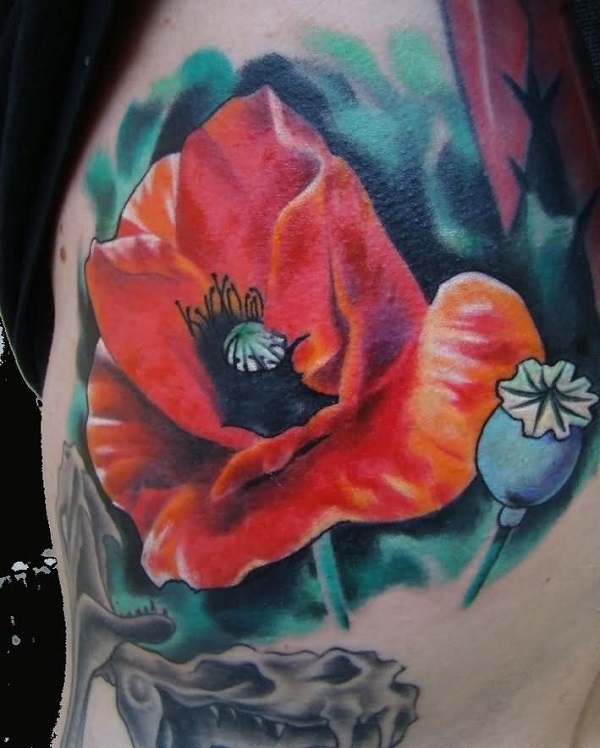 Flower tattoos are often the choice of women's tattoo ideas. This realistic poppy tattoo could be the favorite one for men, which gives mythic feeling as well as masculine nature.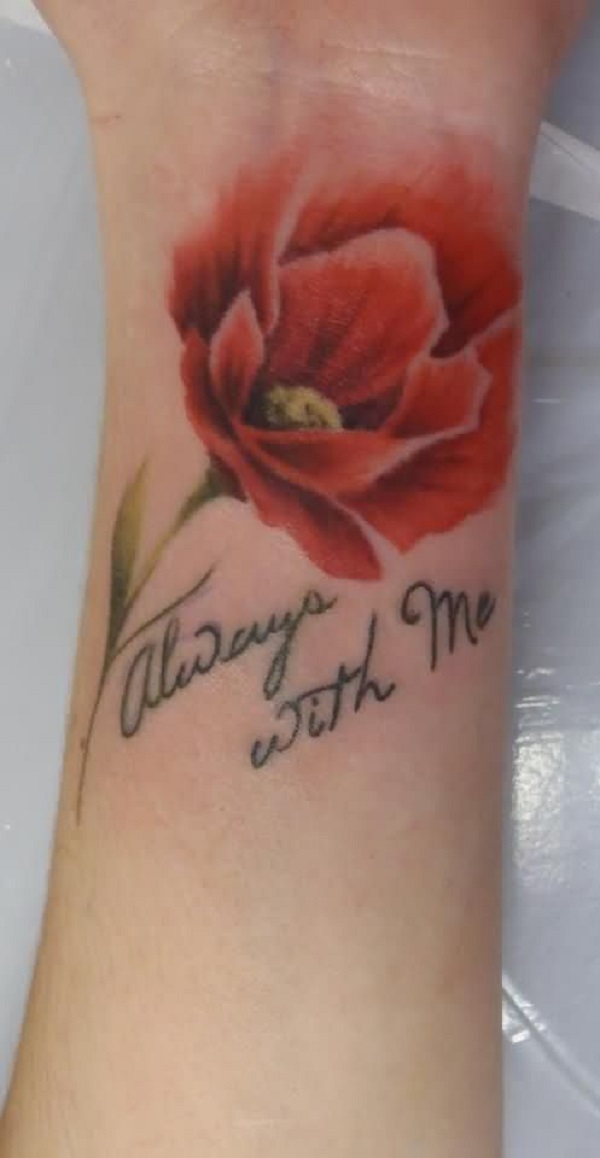 A piece of beautiful red poppy flower tattoo on the wrist with script – Always with me. It's a bold way to express his feelings to his lover.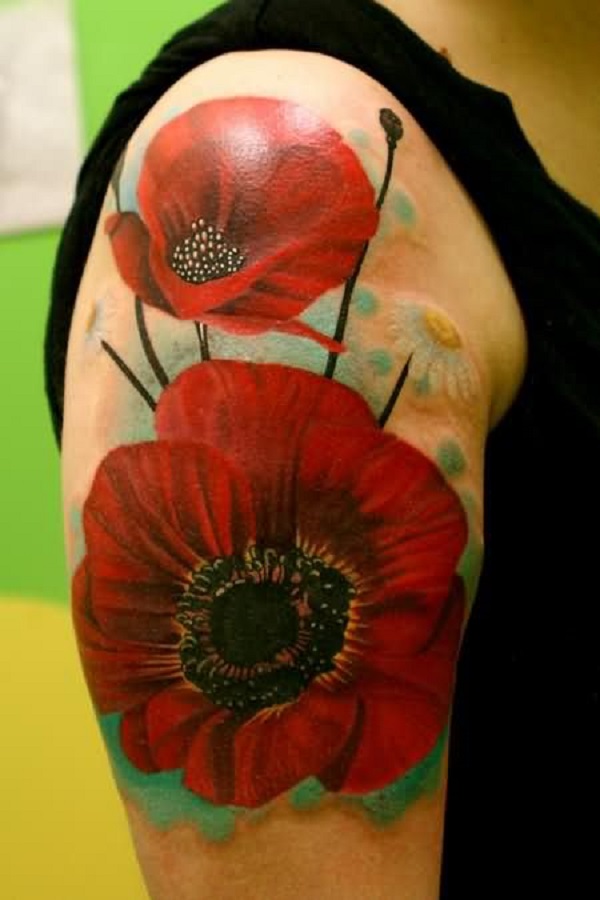 The red poppy flowers sleeve tattoo looks floating on the arm of the man, which is rendered in realistic way.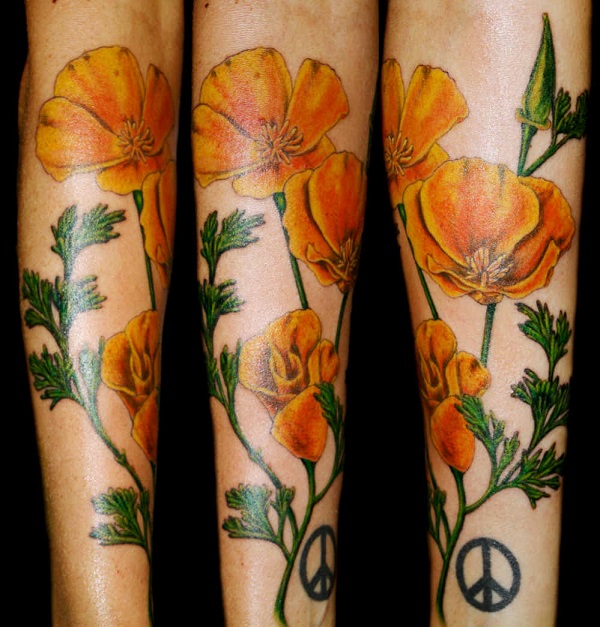 The vibrant yellow poppy sleeve tattoo. The poppy flowers come in various shades of colors, orange, red and yellow colors. Yellow poppies signify wealth and success in the Victorian language of flowers.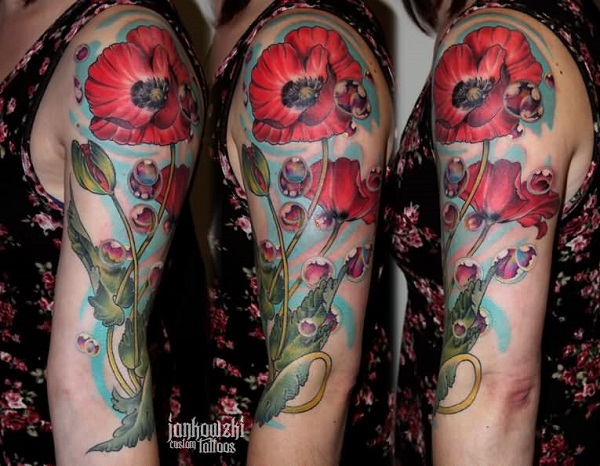 Red poppy sleeve tattoo looks like growing in blue sea. The poppy plants are shooting buds and blossoming with red poppies.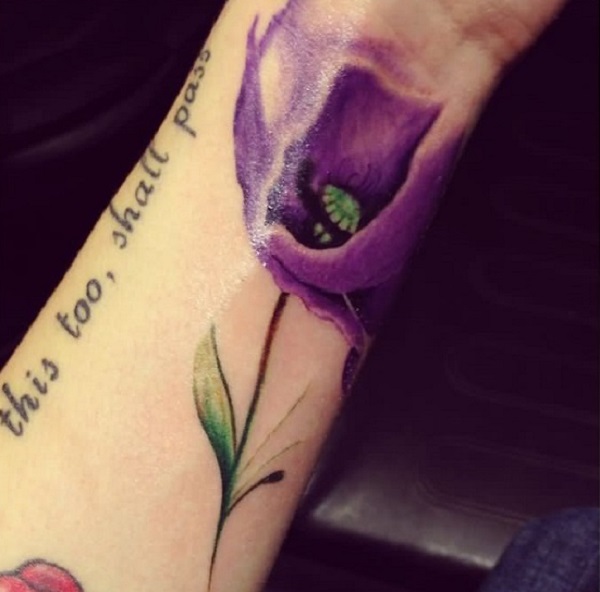 Purple poppy love for animals. To commemorate animal victims of war, Animal Aid in Britain created a purple poppy in 2006, which can be worn alongside the traditional red one, to remember the animal victims of war.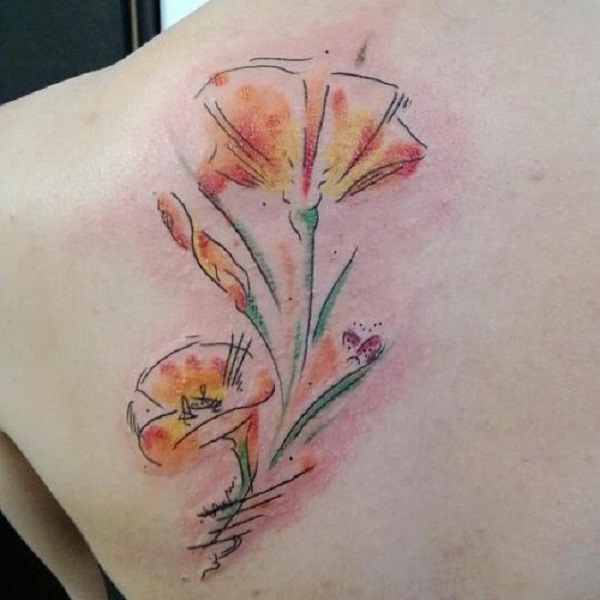 Artistic representation of the cute poppy flower tattoo. When designing a new tattoo, it's an important consideration to determine the types of artistic representation of the tattoo. Watercolor style is a favorite one for women.
The beautiful poppy tattoo is inked on the full rib and extends to the back of the women, with pink flowers, buds and a flying bee.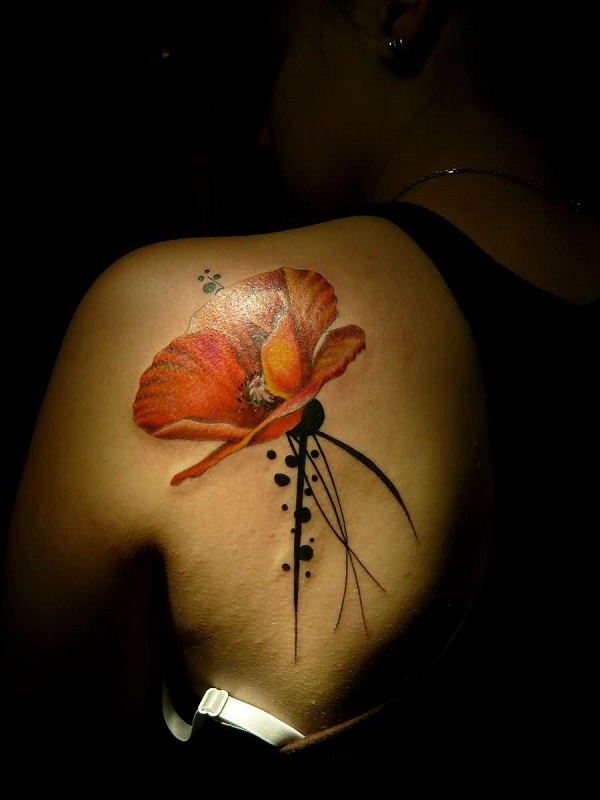 A piece of red poppy flower standing in the dark. It could have special meaning for the wearer.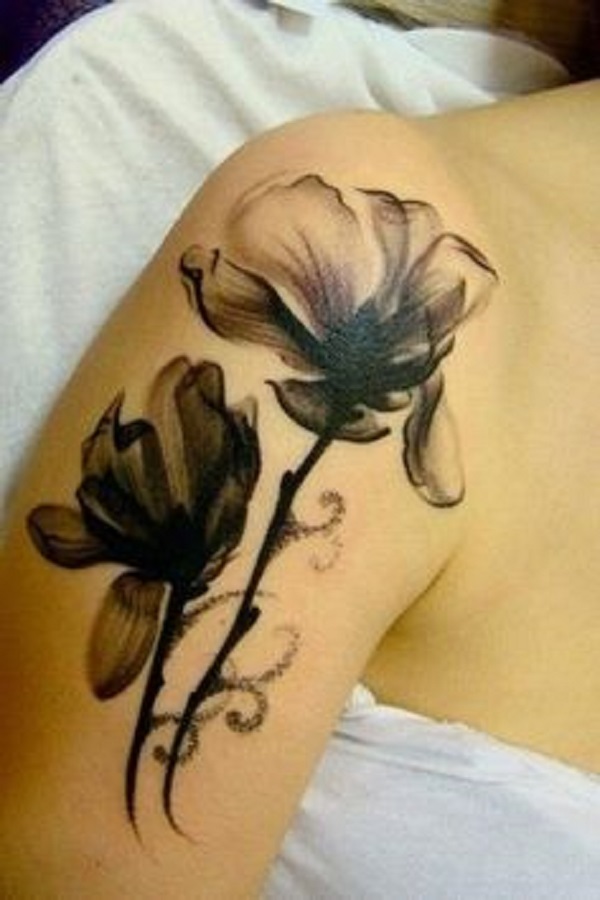 The unique poppy tattoo is created in Chinese landscape painting style.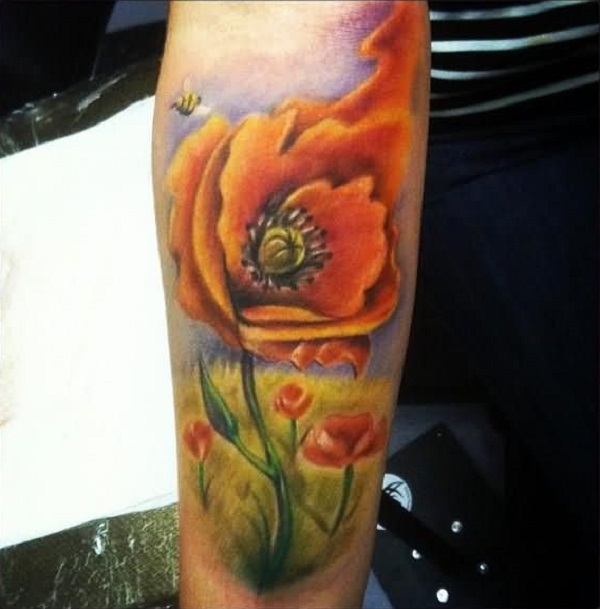 A miniature paradise featured by fantastic landscape with beautiful poppy flowers, green grass and a bee.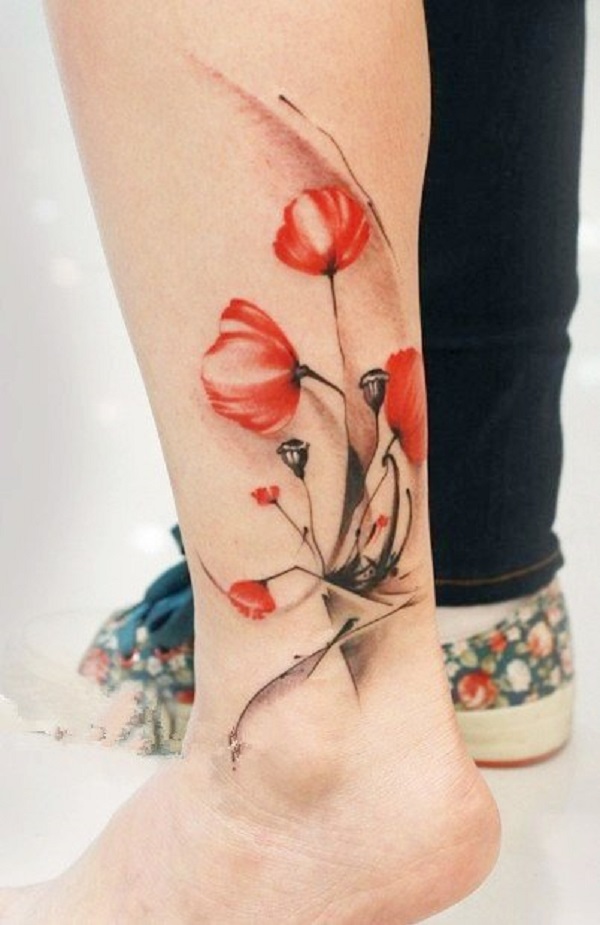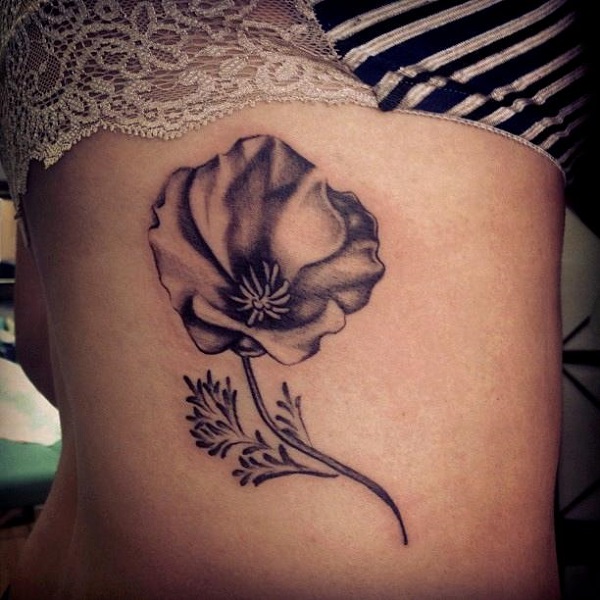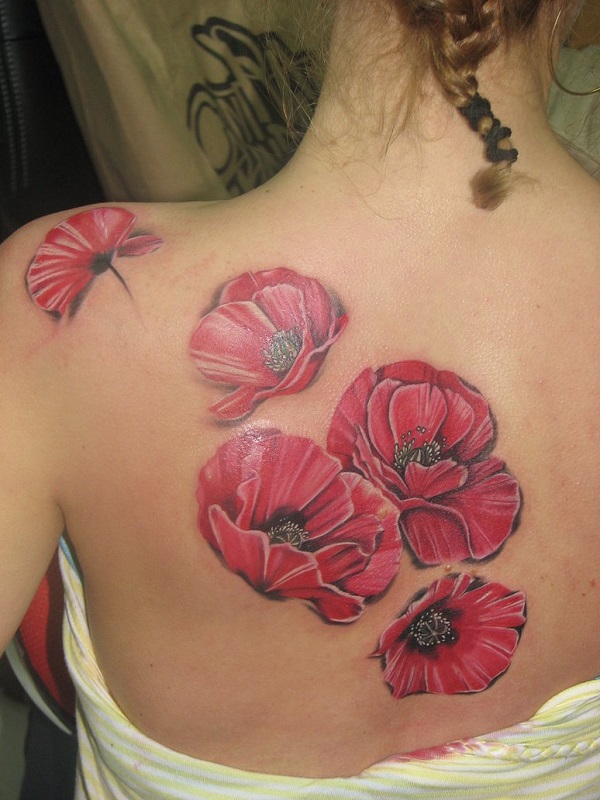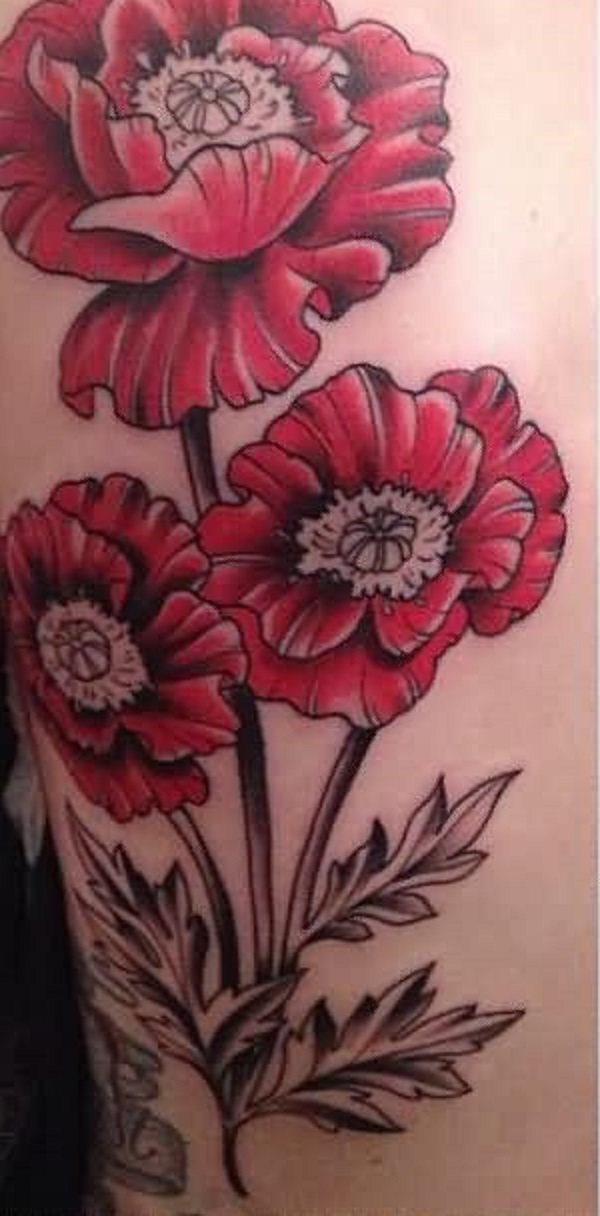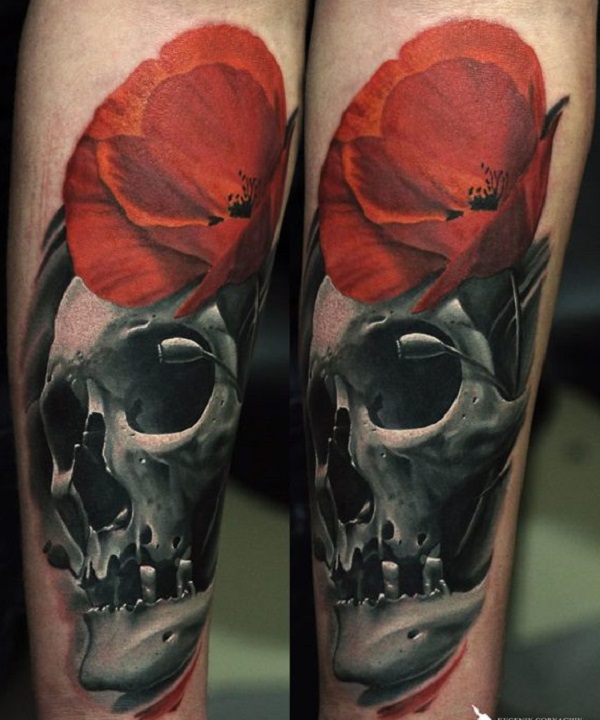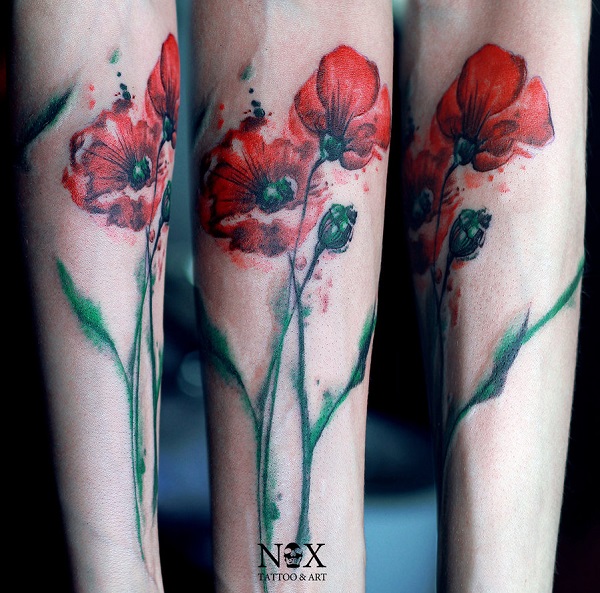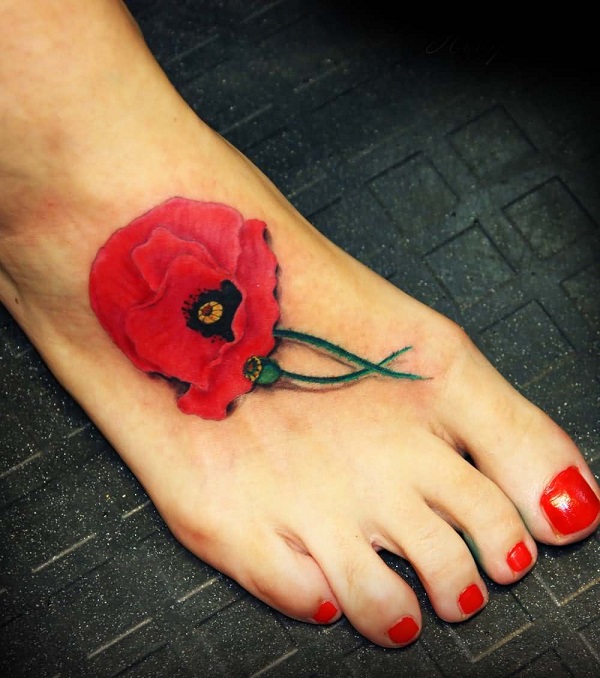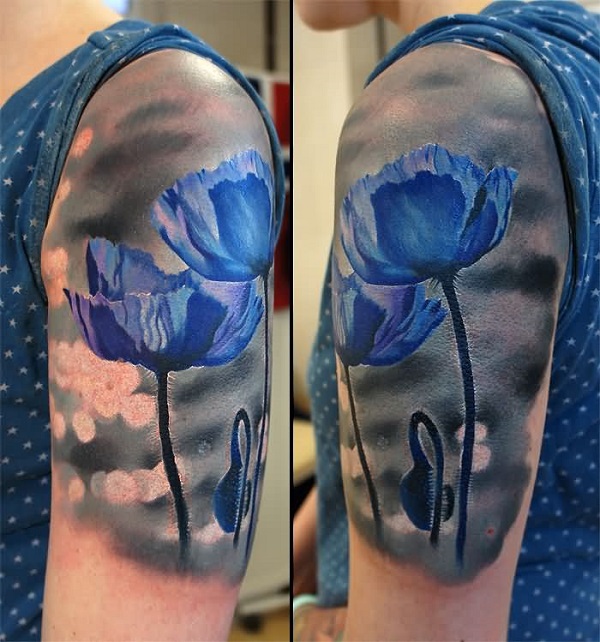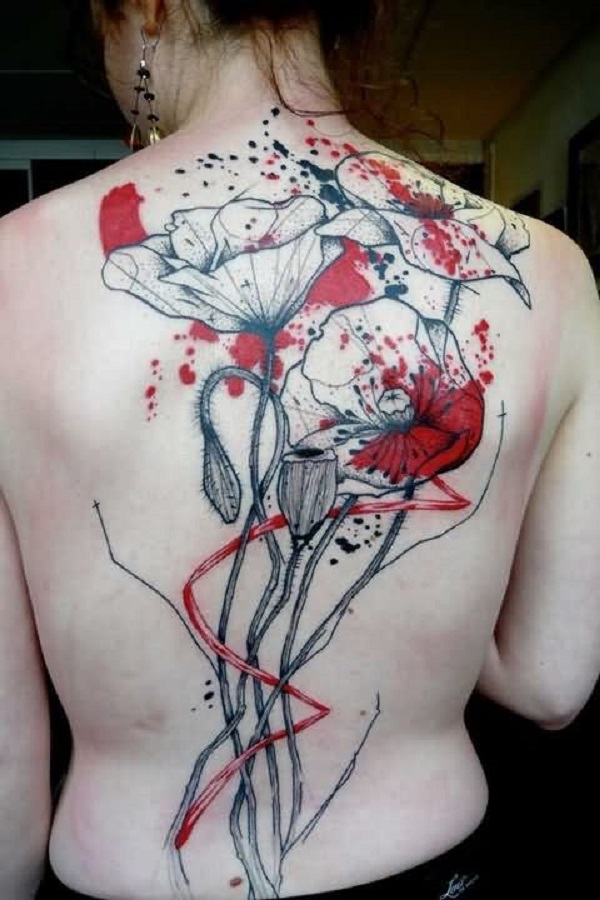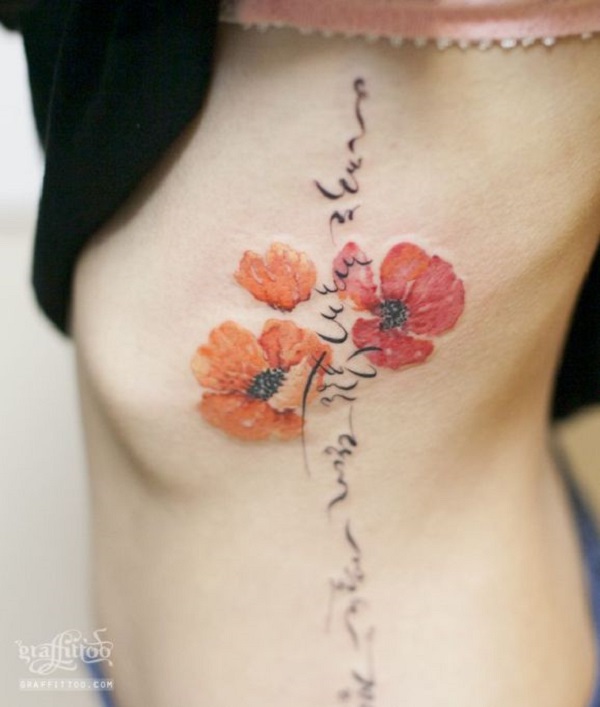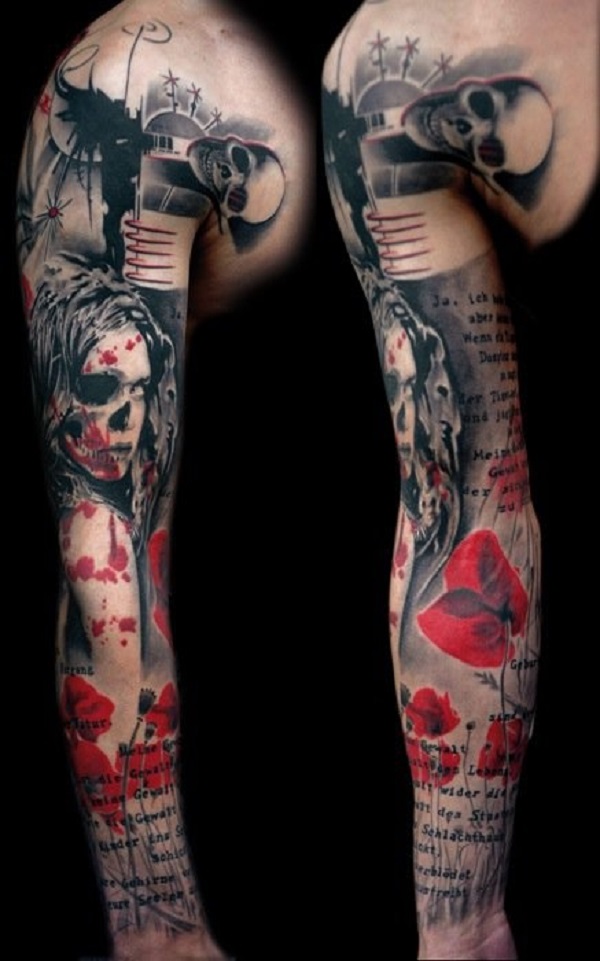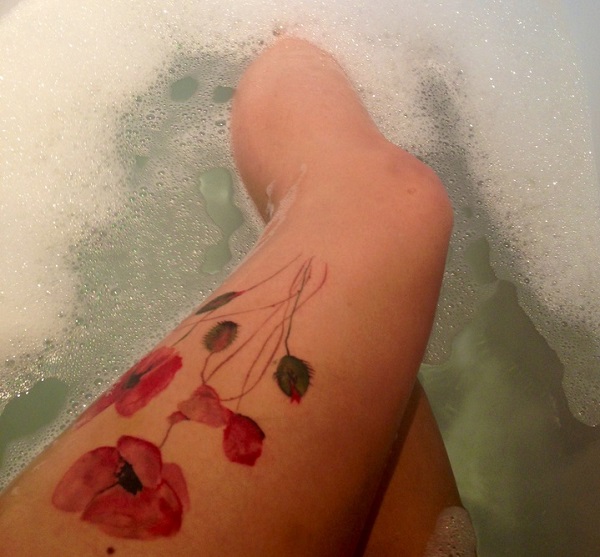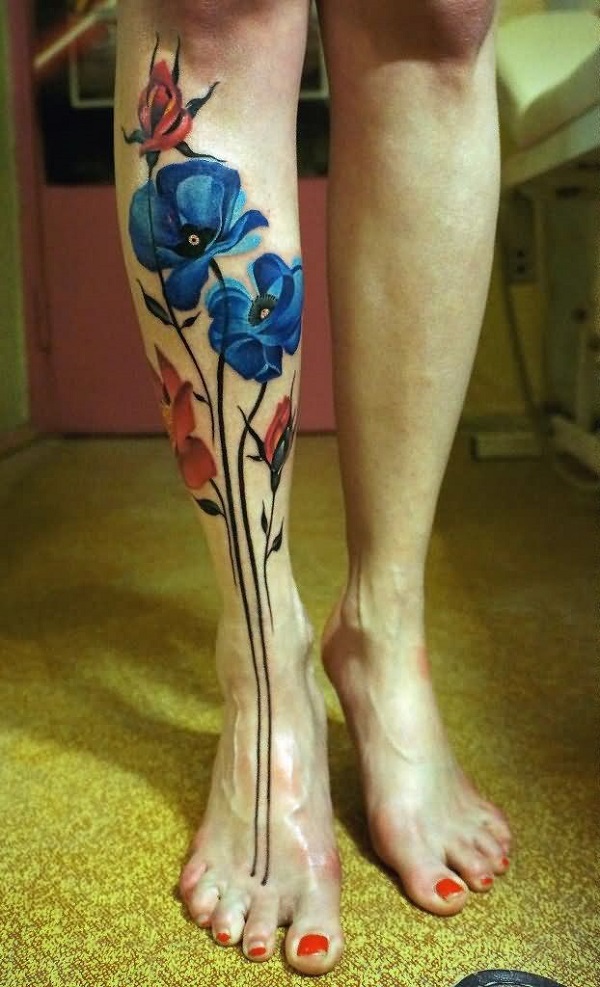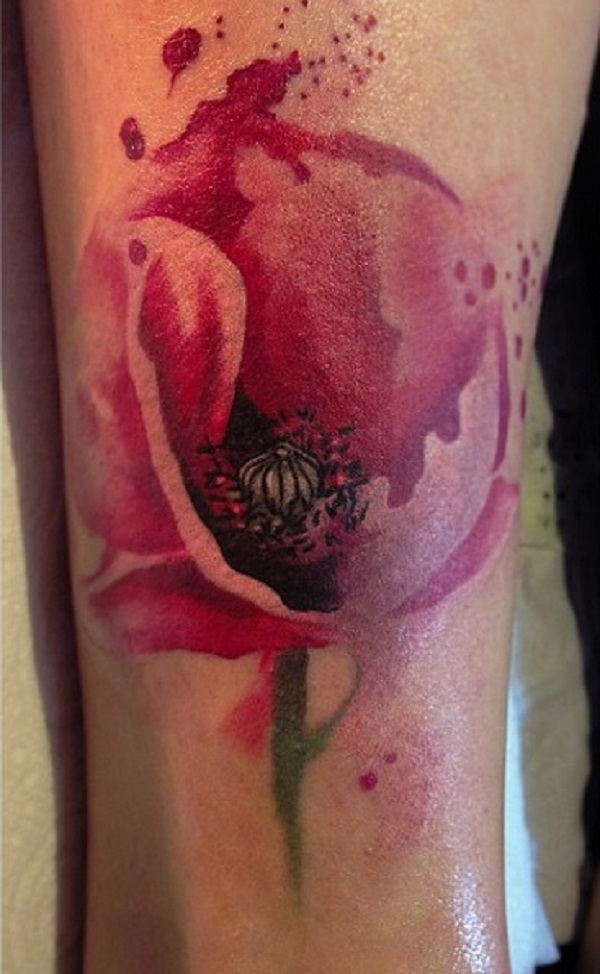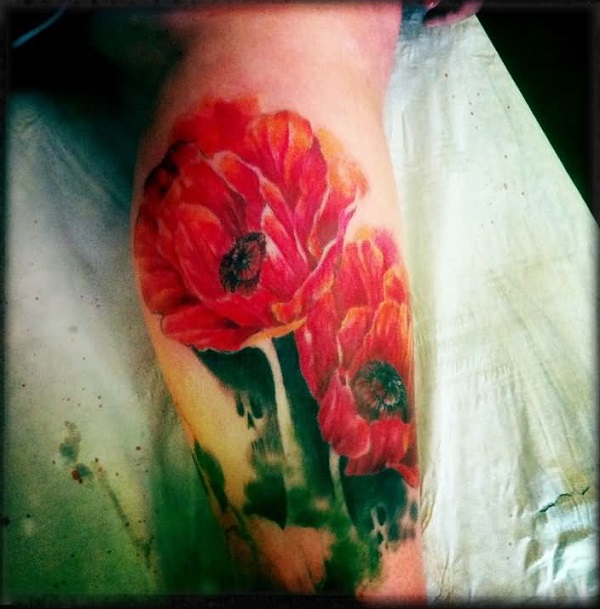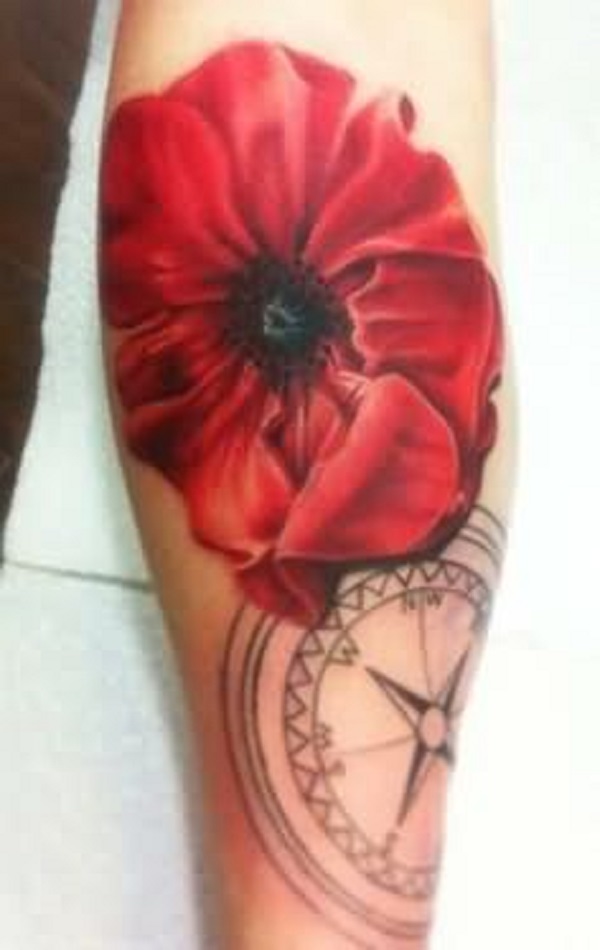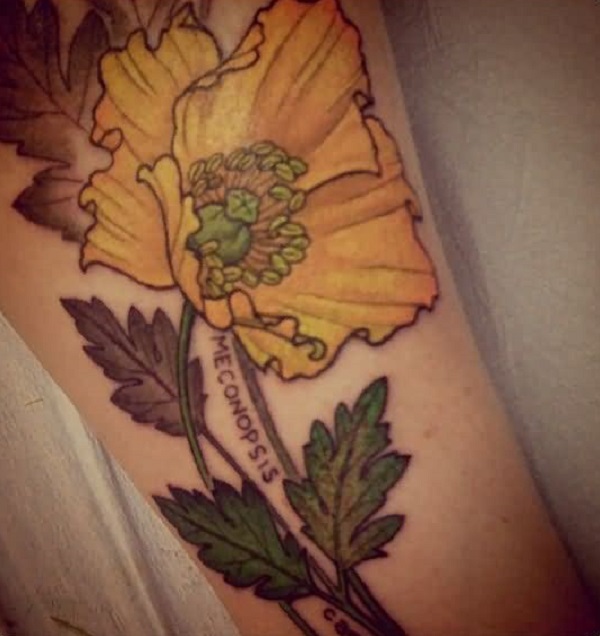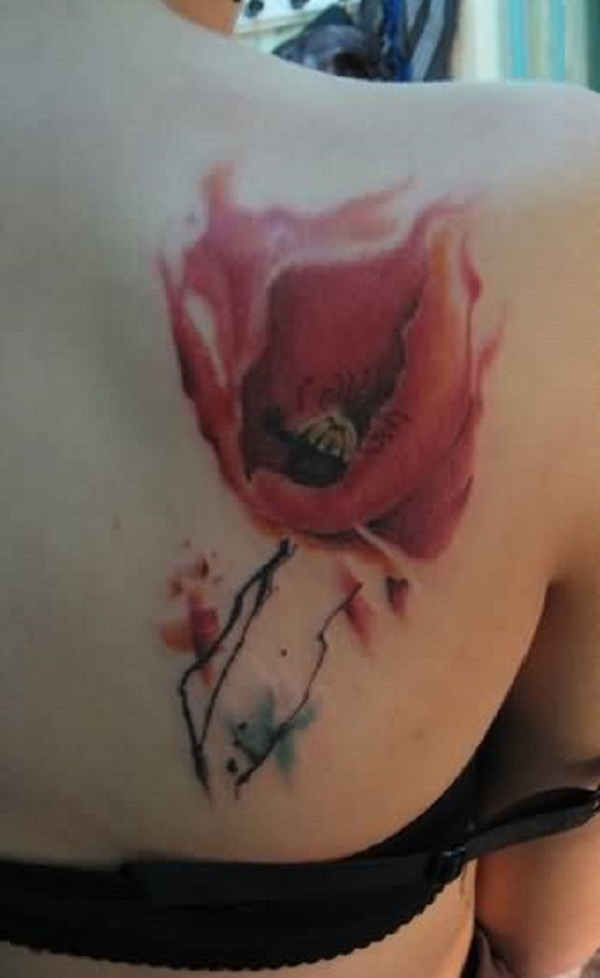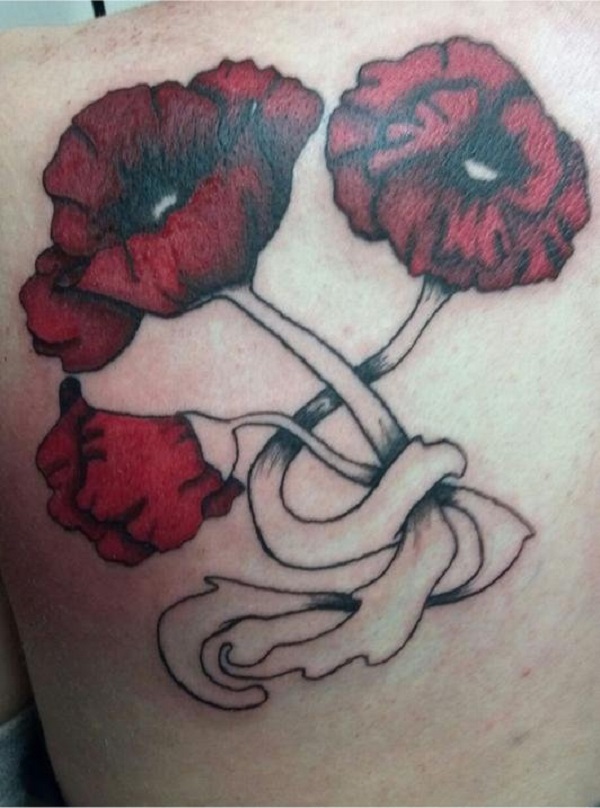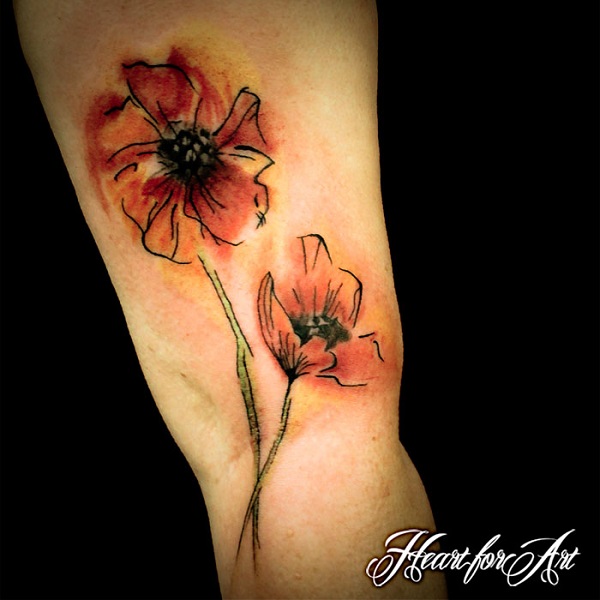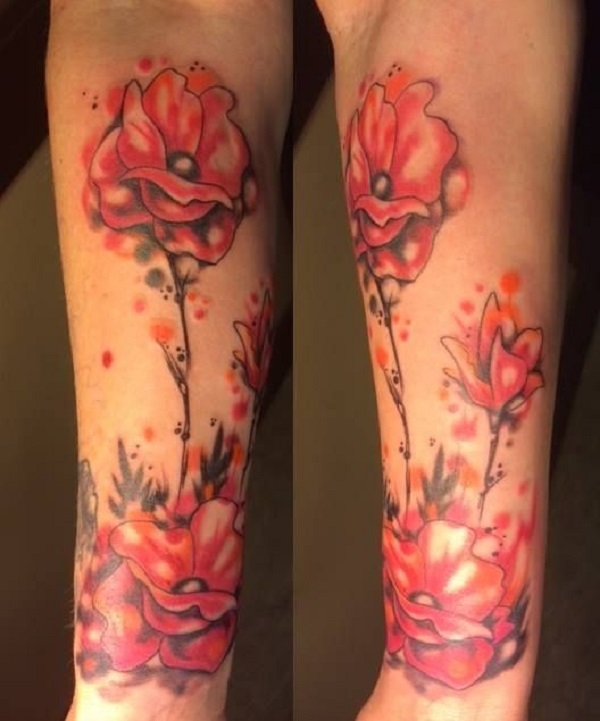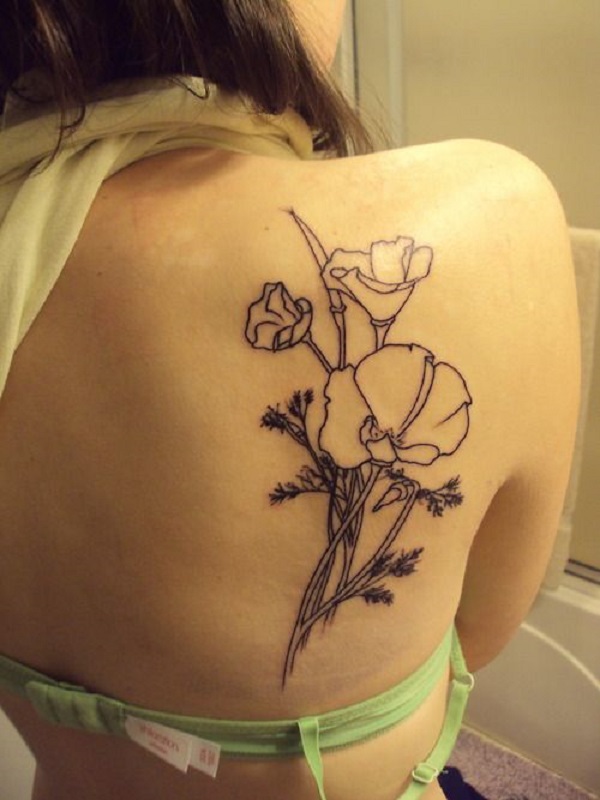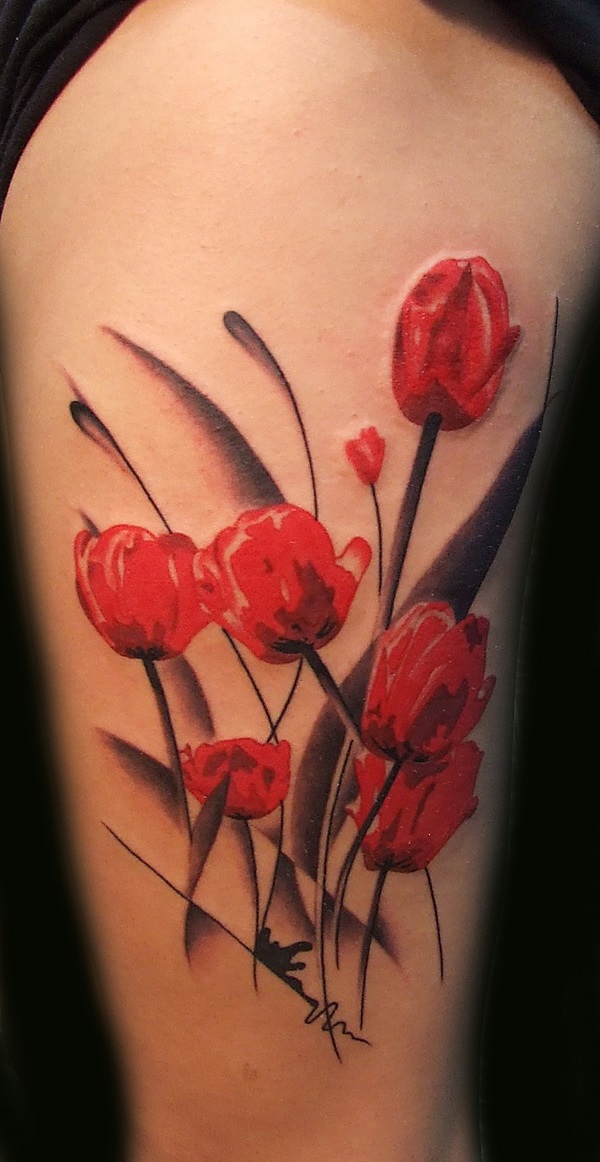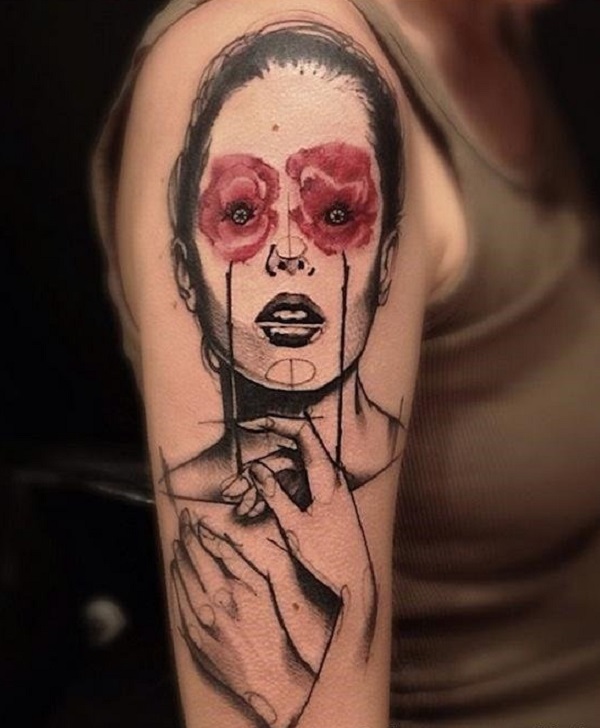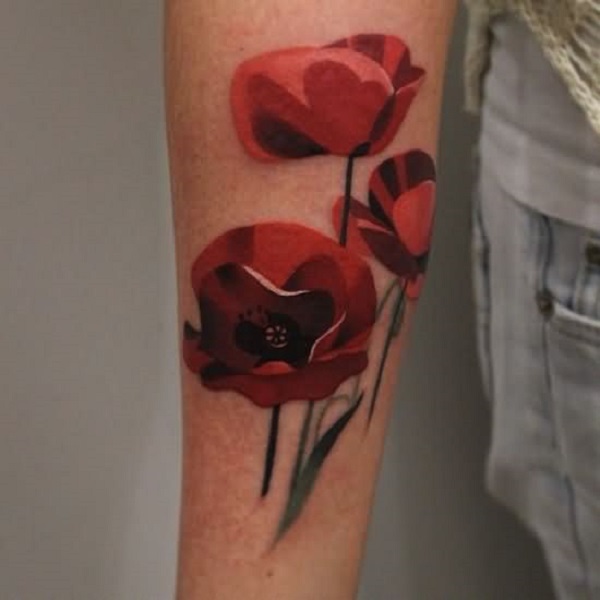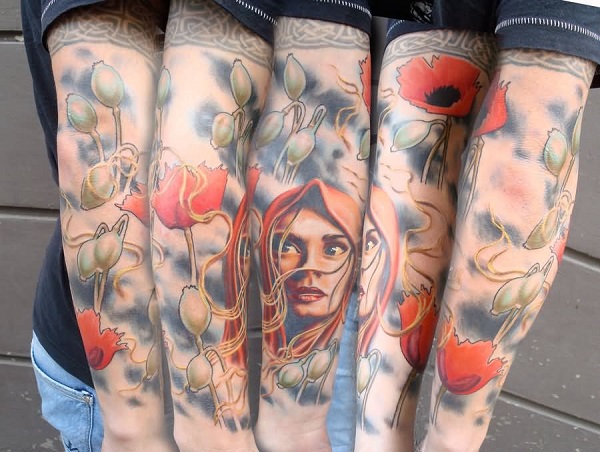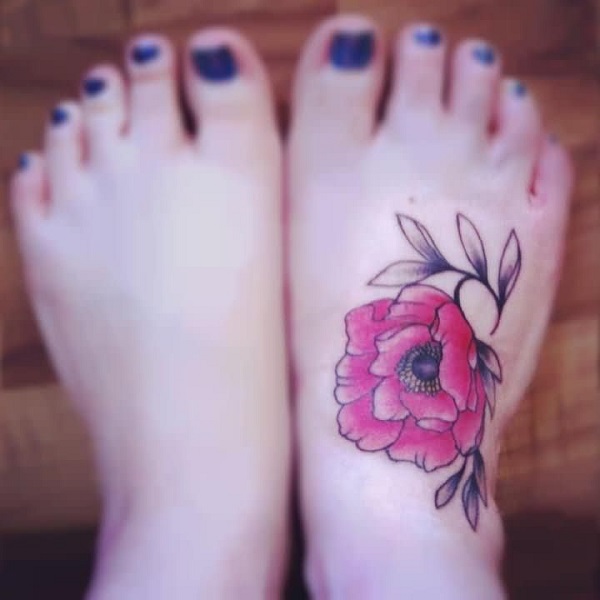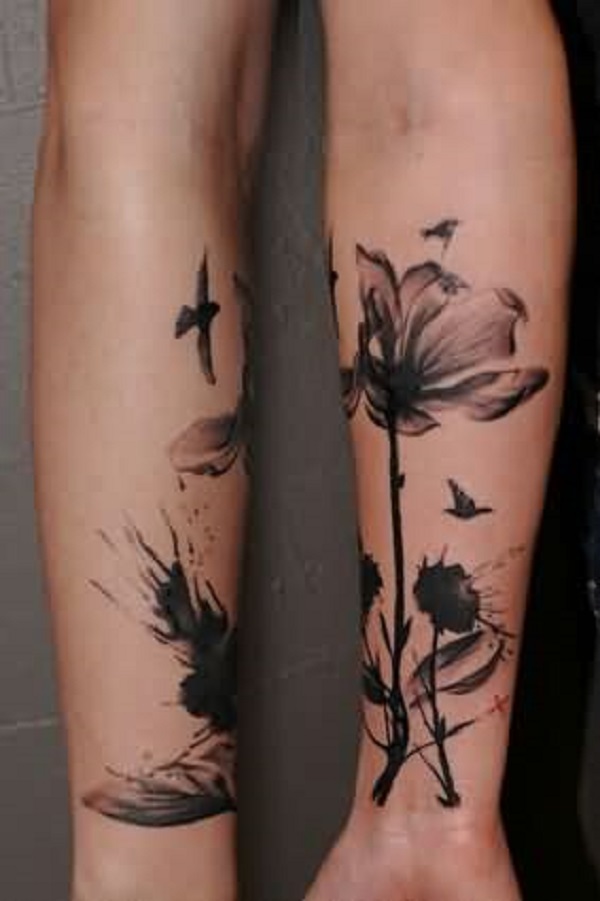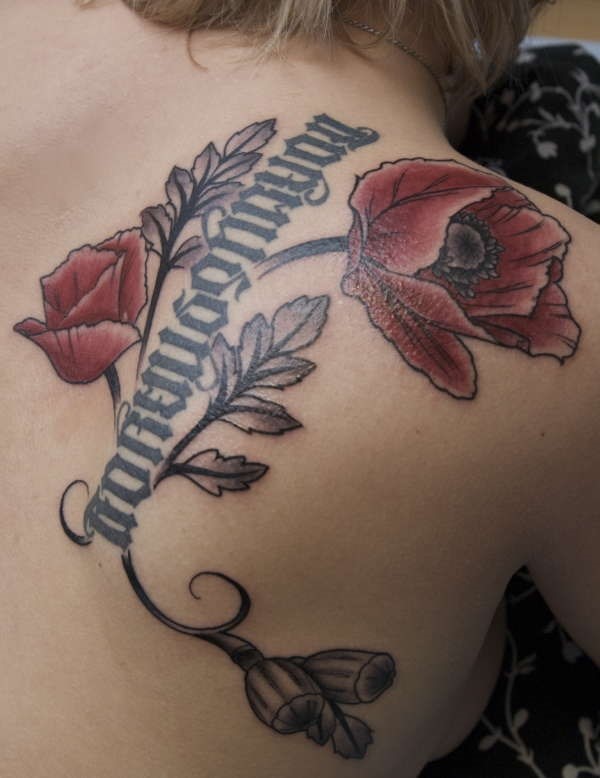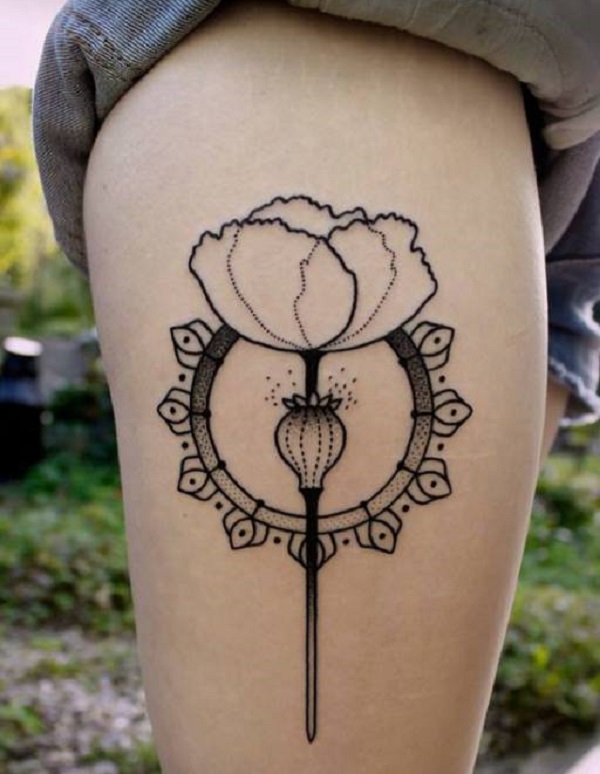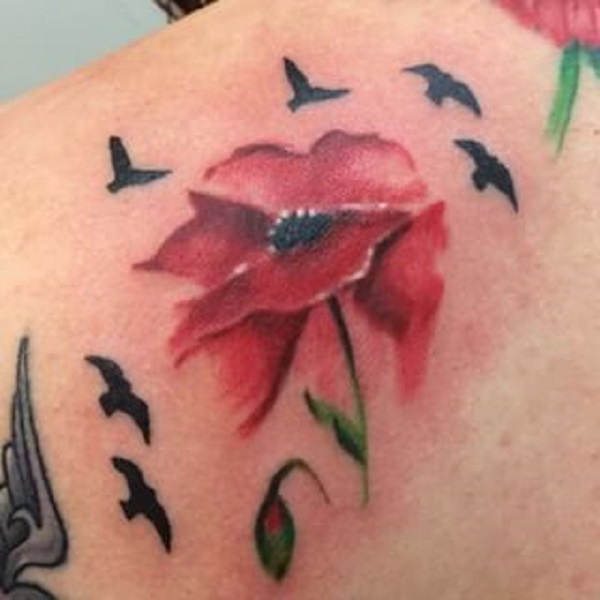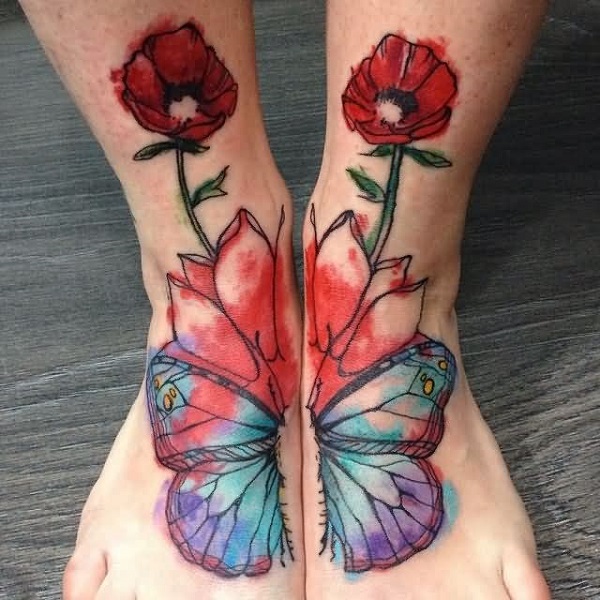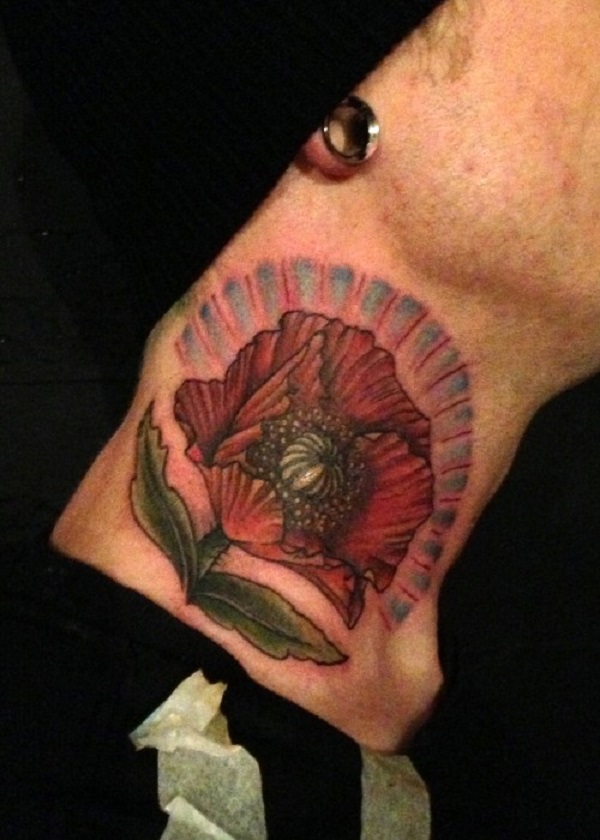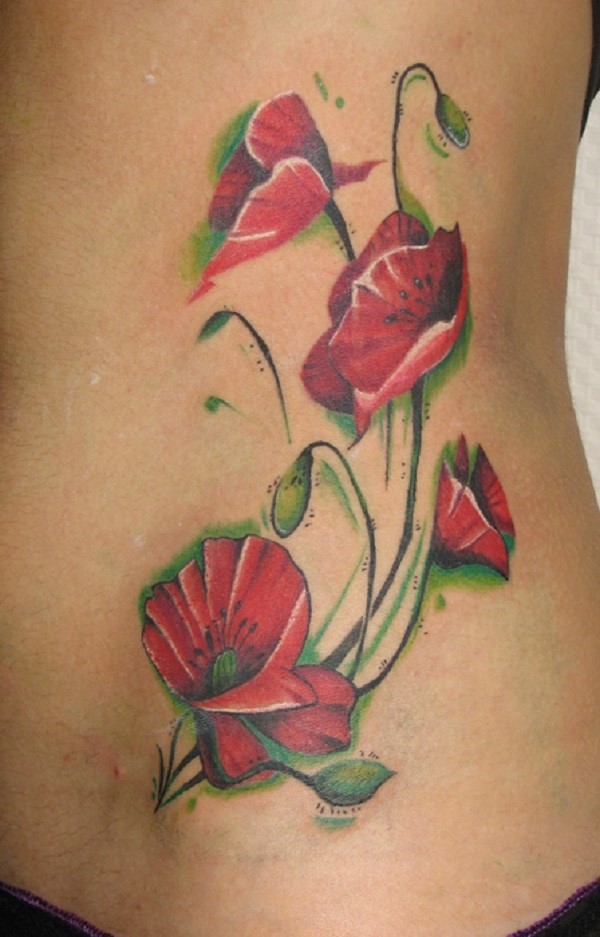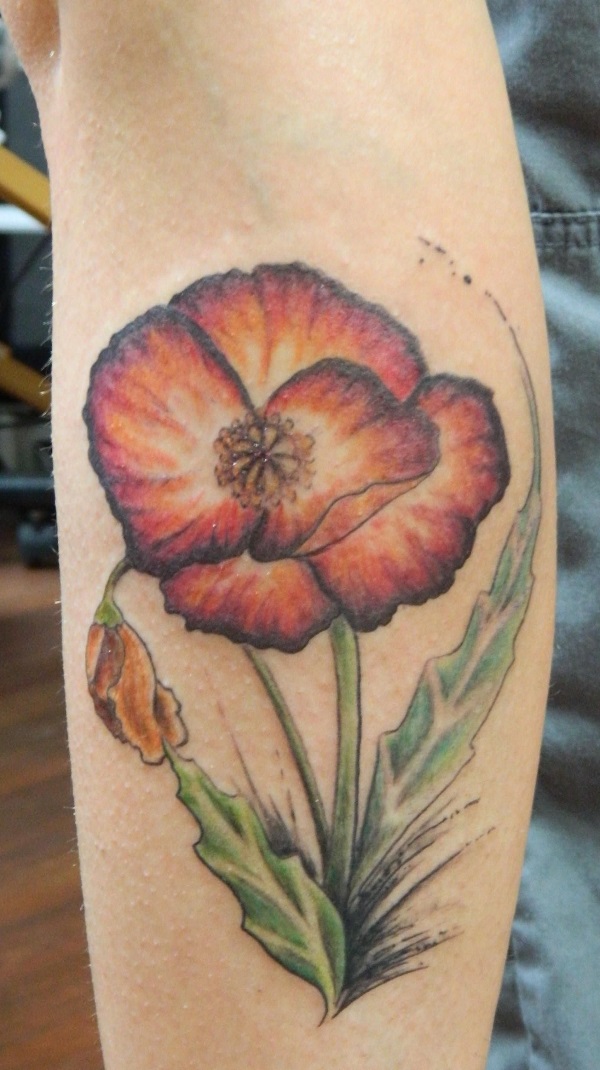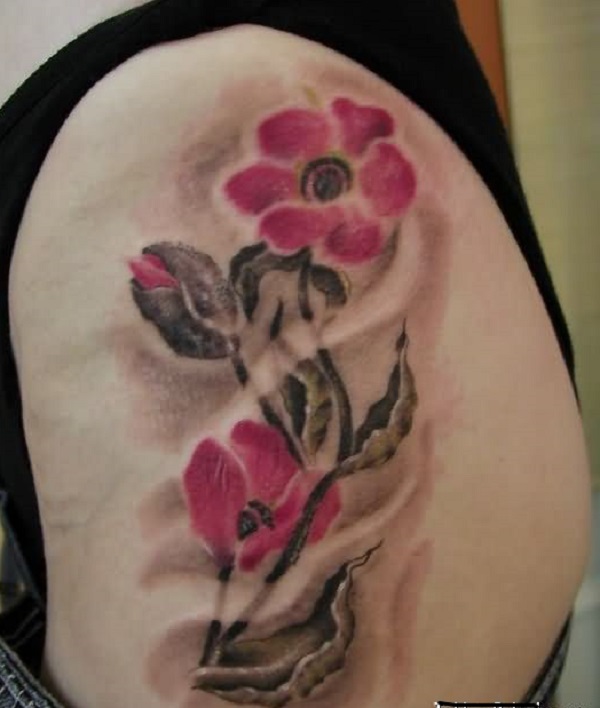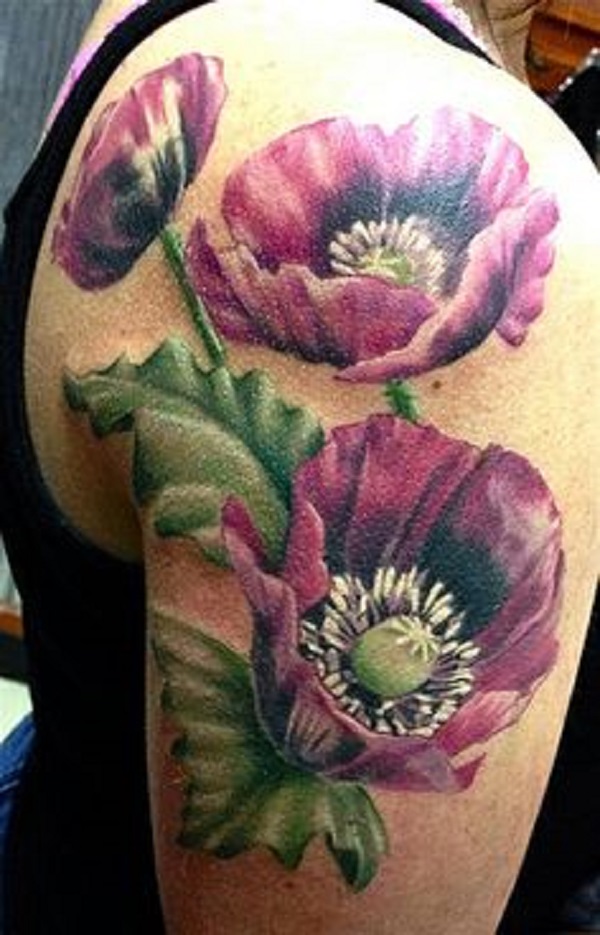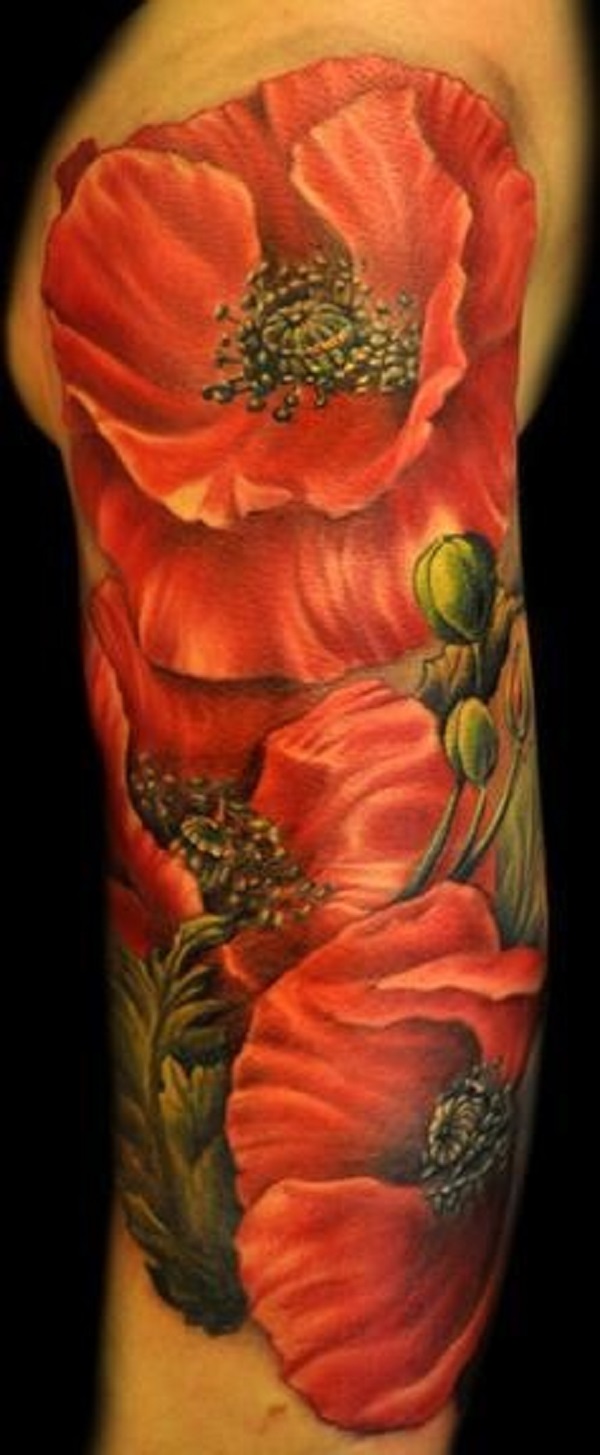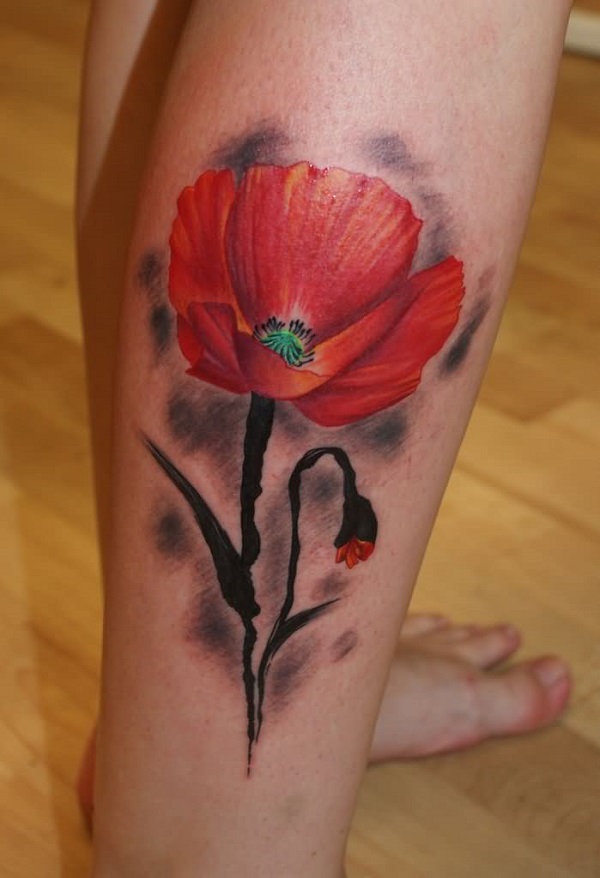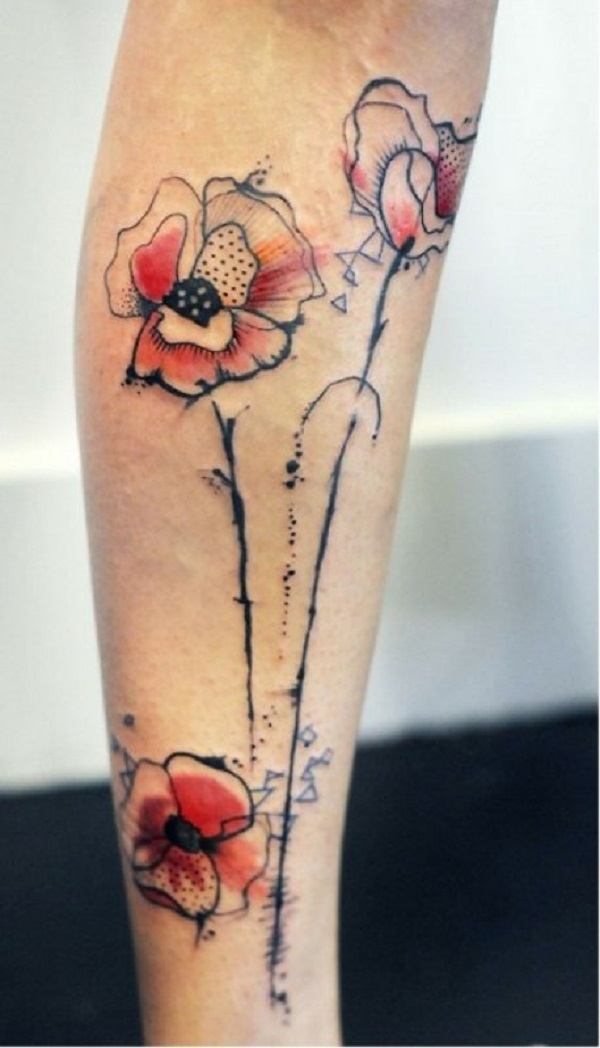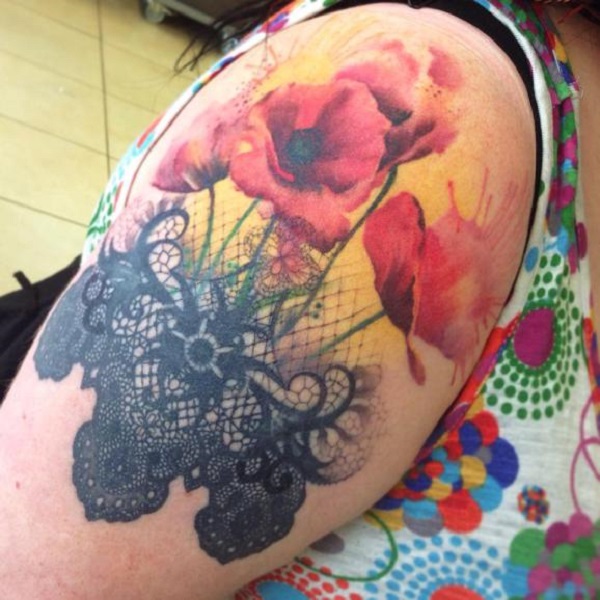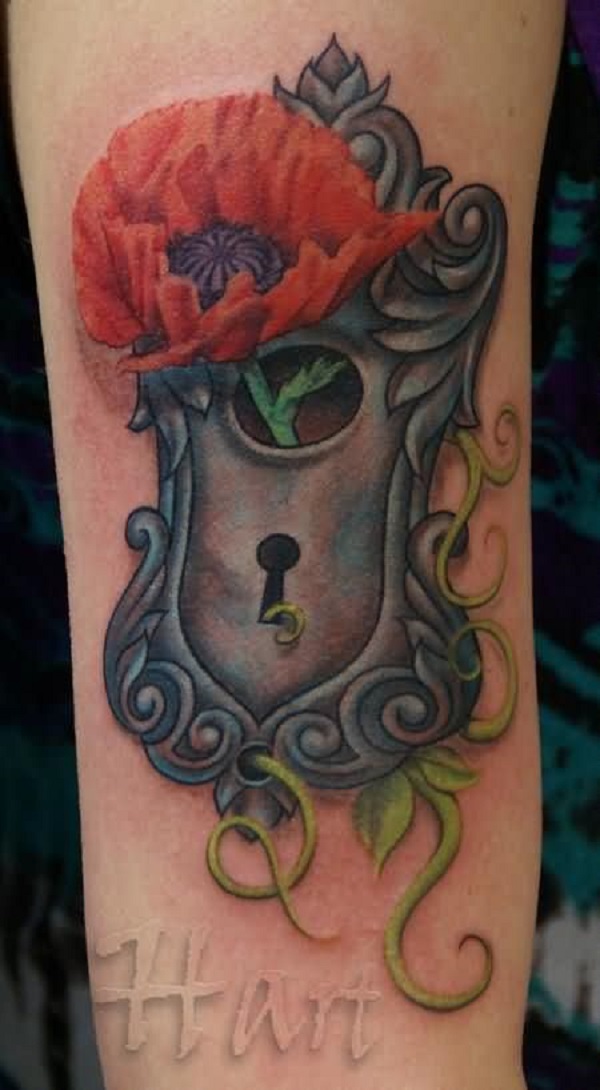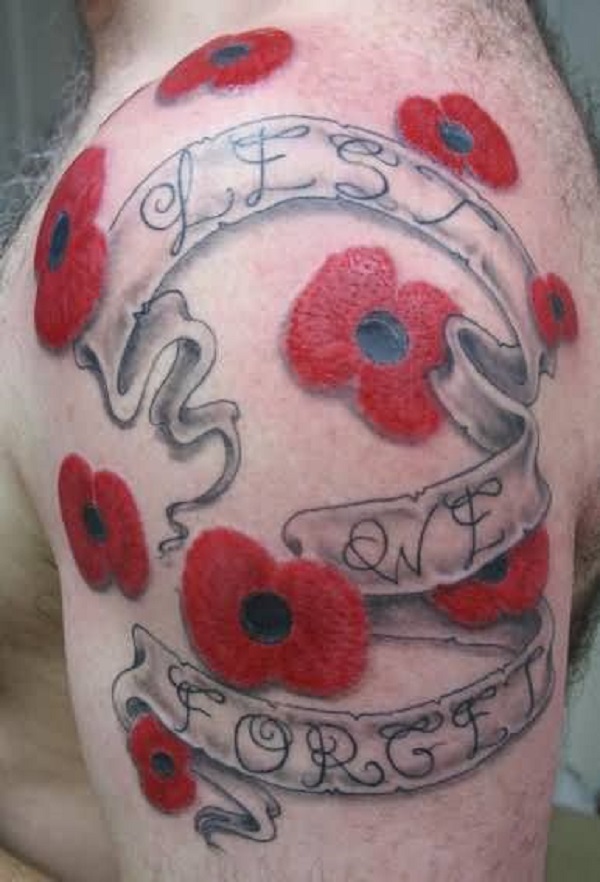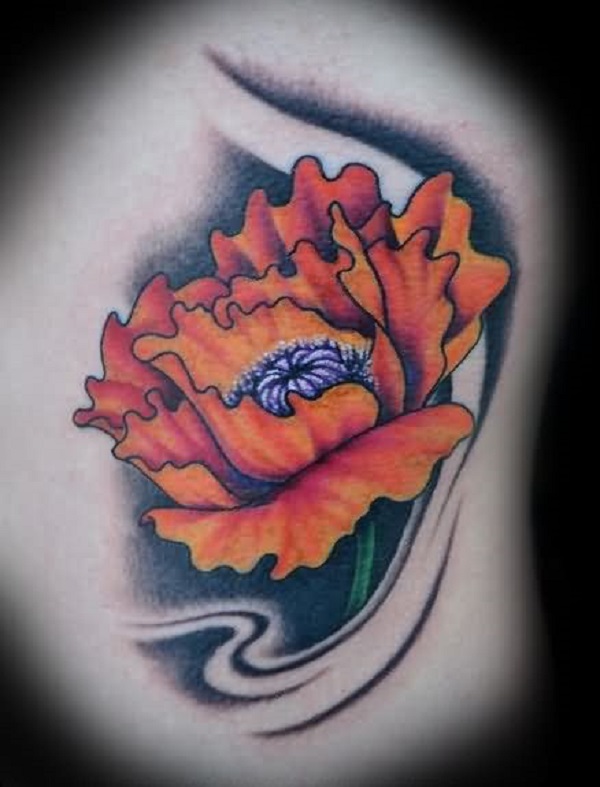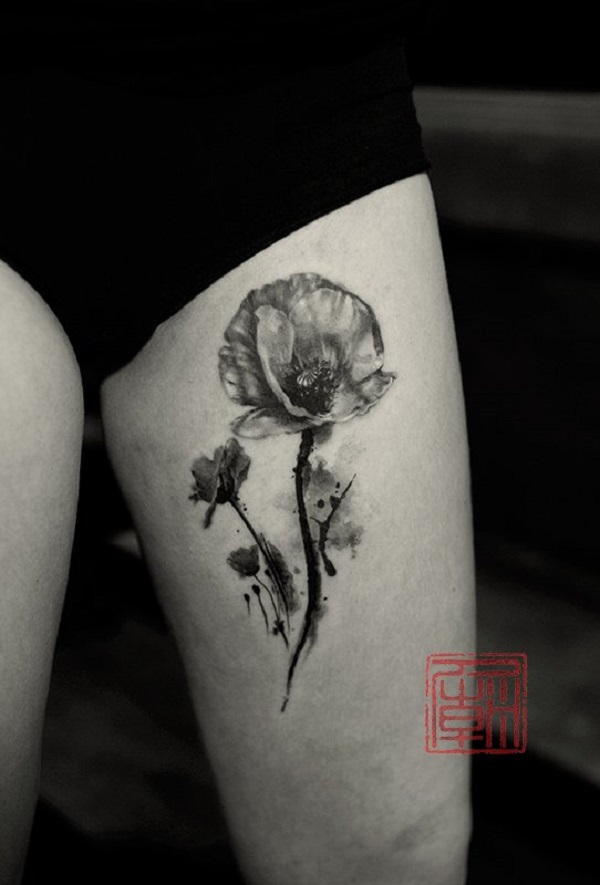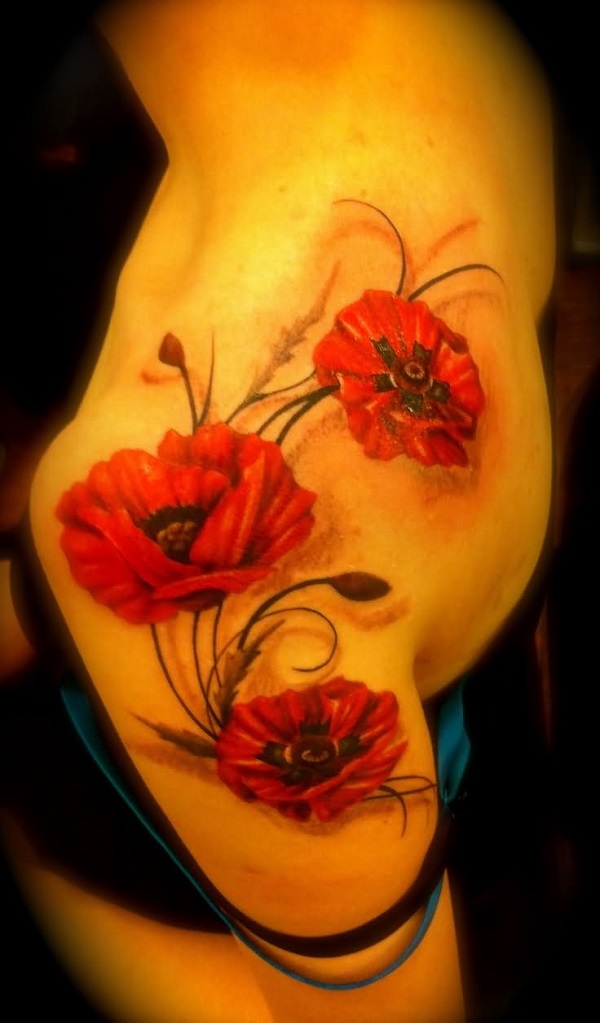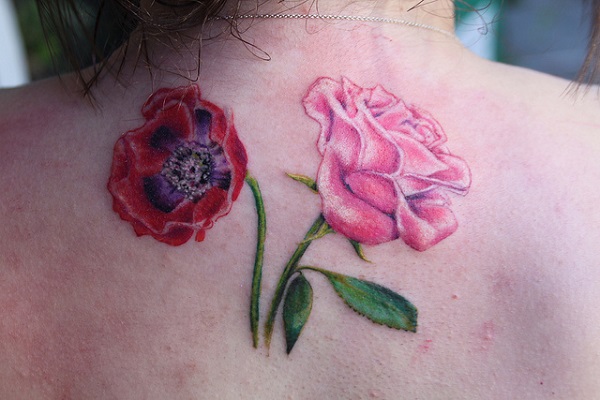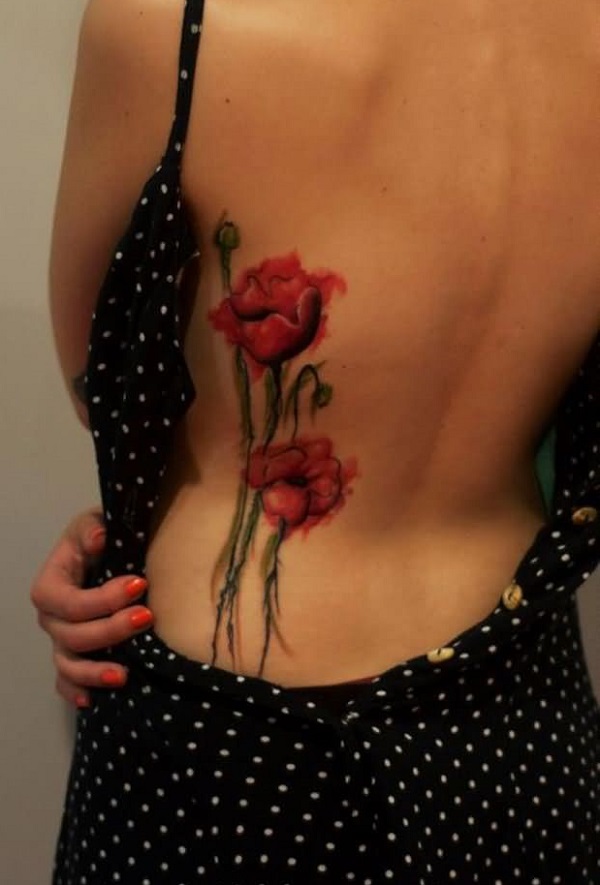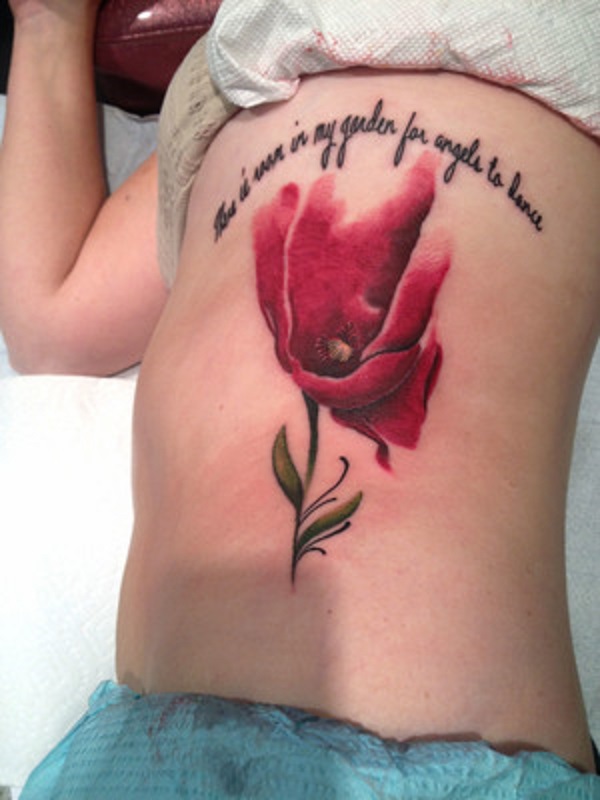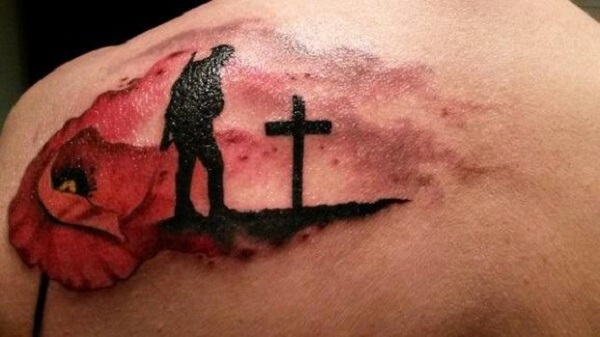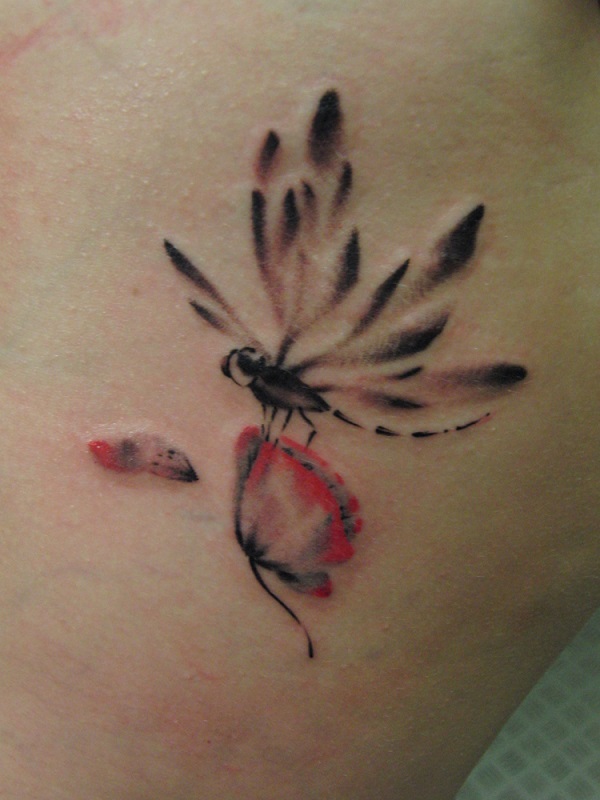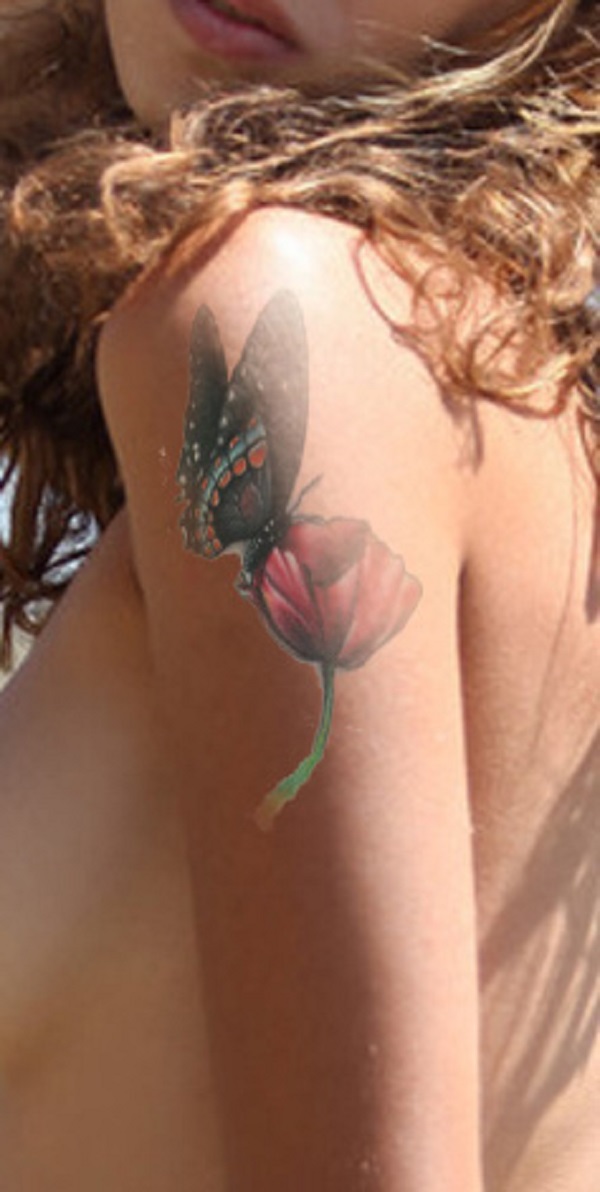 Butterfly kiss with a poppy flower tattoo. The cute and small design is a popular tattoo idea for girls
The large poppy tattoo coves from thigh to rib of the body with red, yellow and purple poppies, which is the best choice for tattoo addict.