A lily is a genus of flower plant with large prominent flowers, many of which are in pure and white colors. People had been admired the beauty of the flowers and made it one of metaphors for purity and love. Unlike the rose with a thorn, the lily does not present its beauty and love without the thorn or threat. The lily has been popular material in art, poem and literature. With the prevailing of tattoos, it has naturally become one of choices of one's tattoo ideas.
As a flower which has close ties with human beings, a lily grows or is cultivated across much of Europe, Asia and America. The name of lily was said to come from ancient Greek. Lilies are used as edible vegetables as well as herbs. In the history, there are a lot of species of flowers that were called lilies, water lily, tiger lily, daylily, Amazon lily, etc. Lily's name is so poplar that it has been a popular feminine given name directly derived from lily, especially in English-speaking countries. It's not surprise that a lot of women get lily tattoos on their bodies.
In the minds of tattoo artists, a lily is more than a flower but means to express their artistic statement as well as symbolic meanings. Despite of the fact that most of lilies are in white color, lily tattoos are more colorful and feminine. Realistic tattoos are popular representation for lily tattoos, watercolor and dark, old school styles are also loved by tattoo lovers. Lilies could be integrated to a tattoo subject with other object while most of lily tattoos are independent lilies proudly standing on the bodies.
In terms of placement of the tattoo, it's relatively flexible to place lily tattoos. Many of lily tattoos are seen to be inked on upper arms, upper backs. It's perfect for large lily tattoos to be inked on rib, or lower back. If like to find more inspirations, here is a list of showcase of awesome lily tattoos.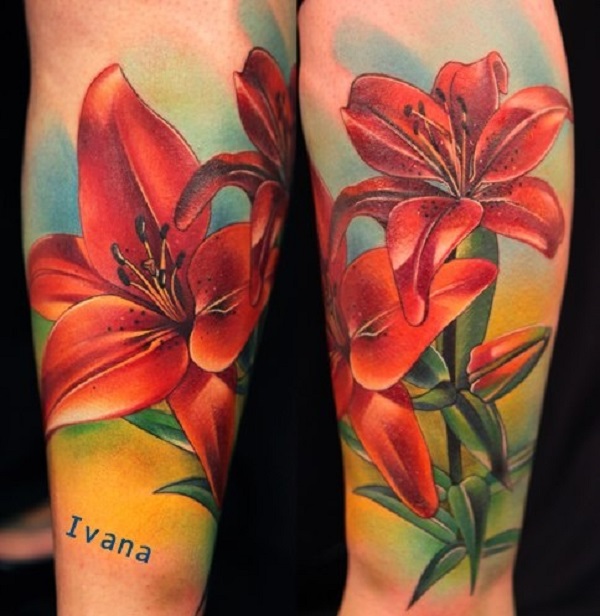 This is a beautiful lily tattoo with vibrant red color. The deep color invokes the feeling deep fall and express the ardor and affection for the loved one of the wearer.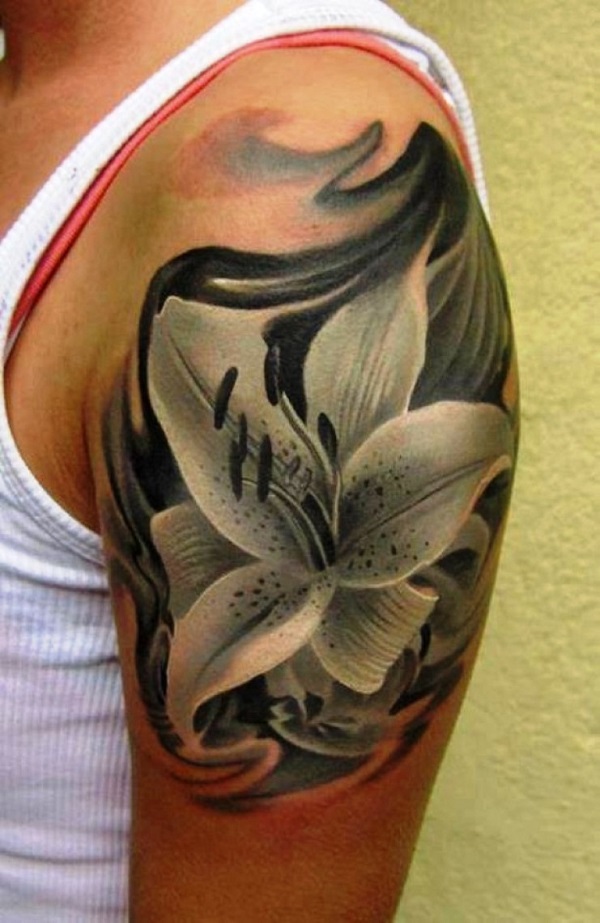 Most of lily flower tattoos are for women. But this sleeve lily tattoo is portrayed with a sense of masculine power and perfect one for men.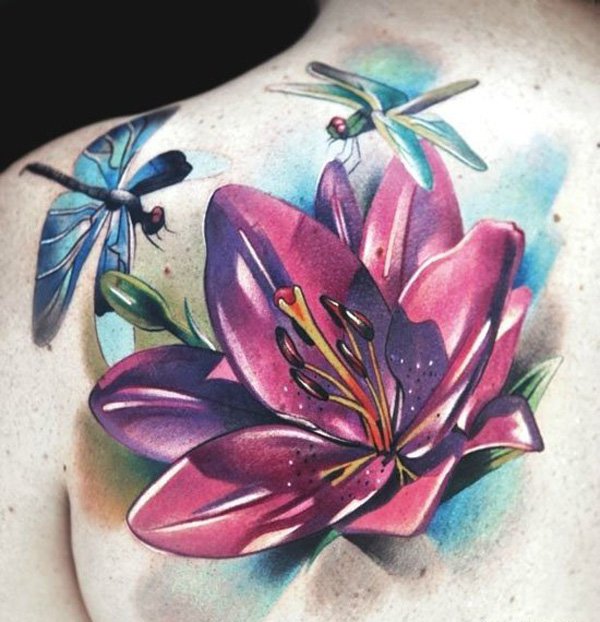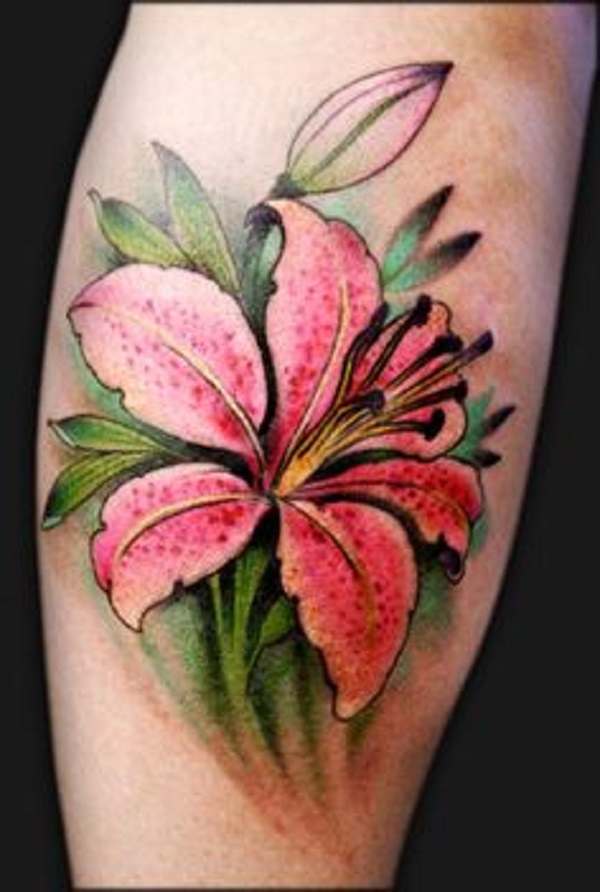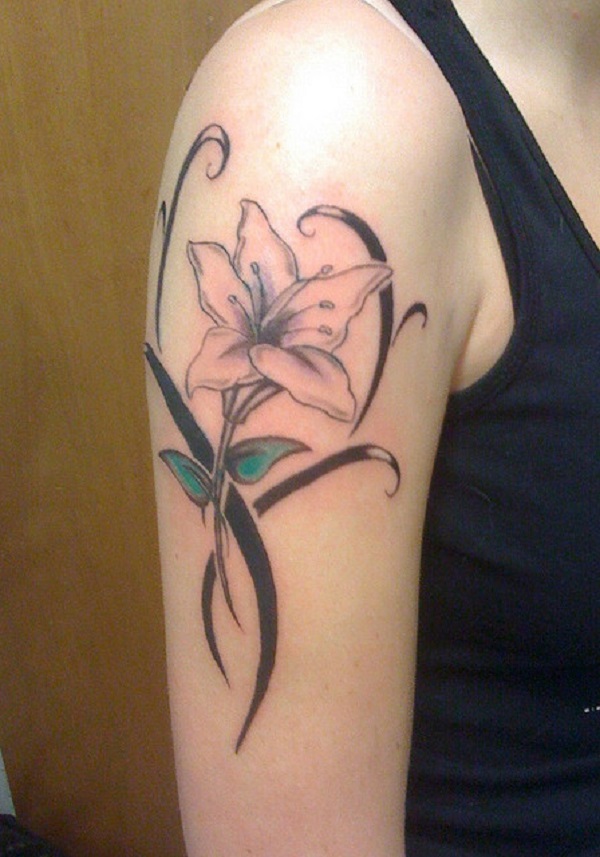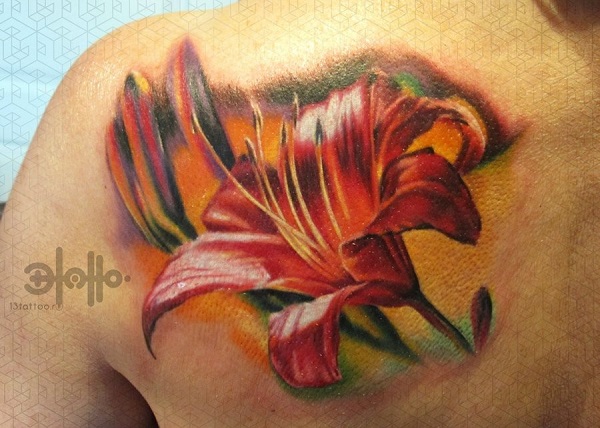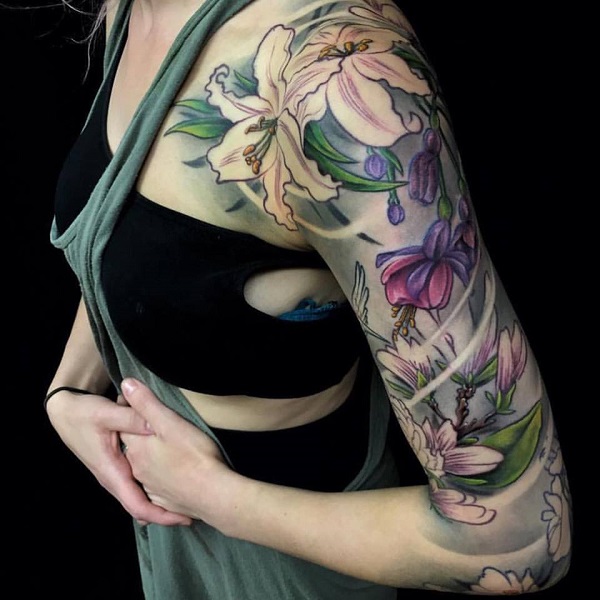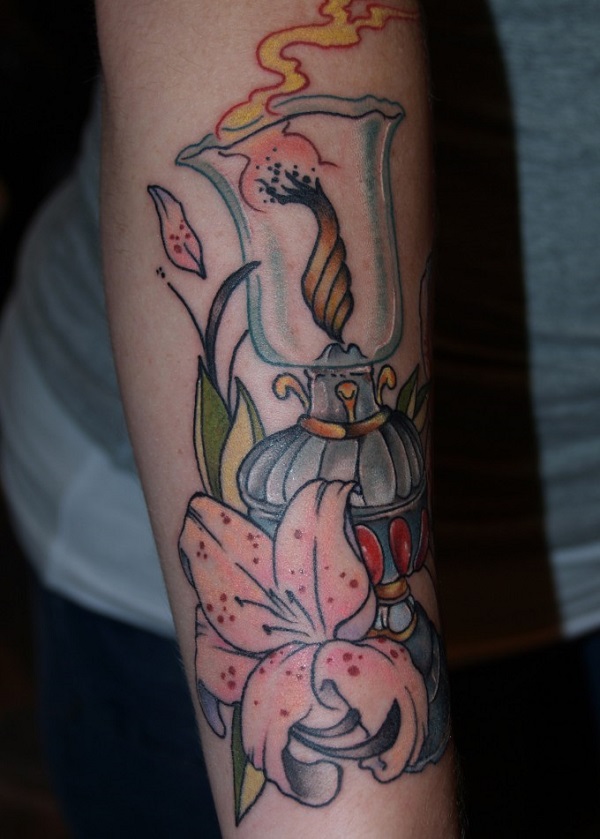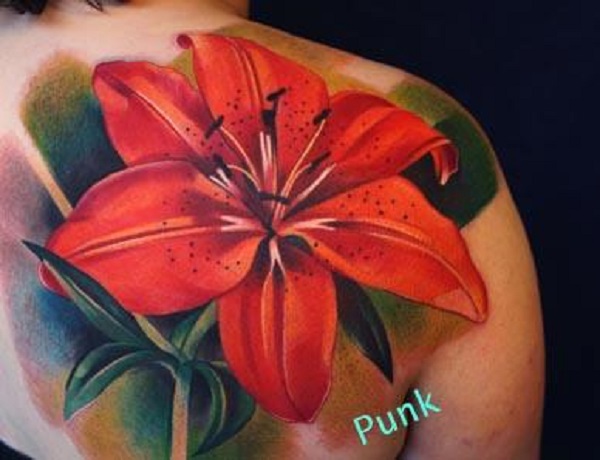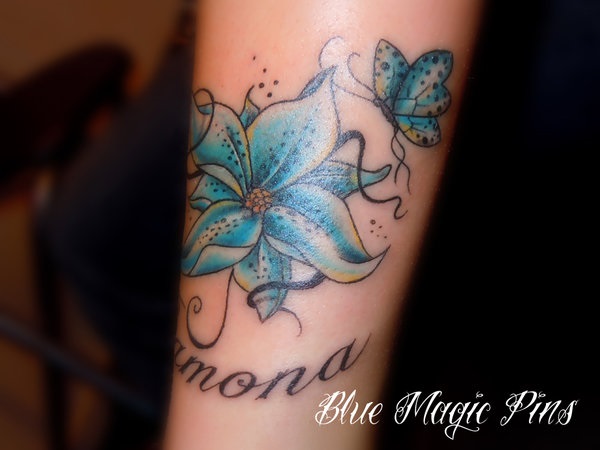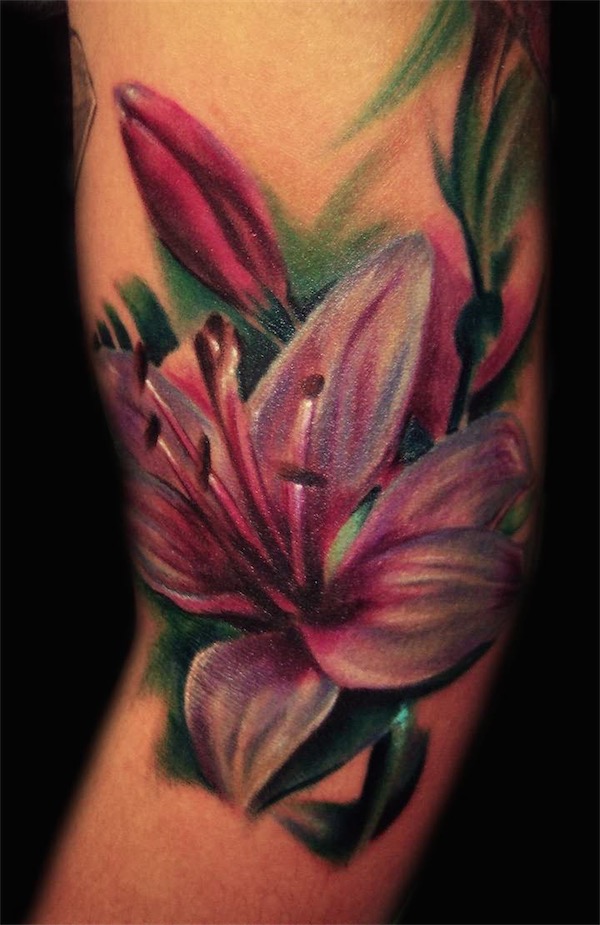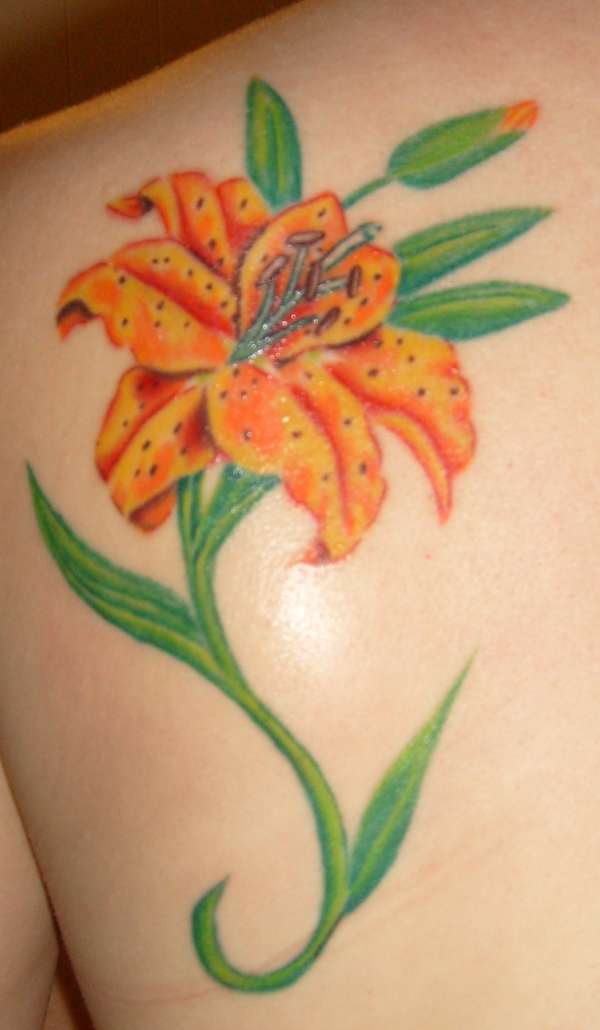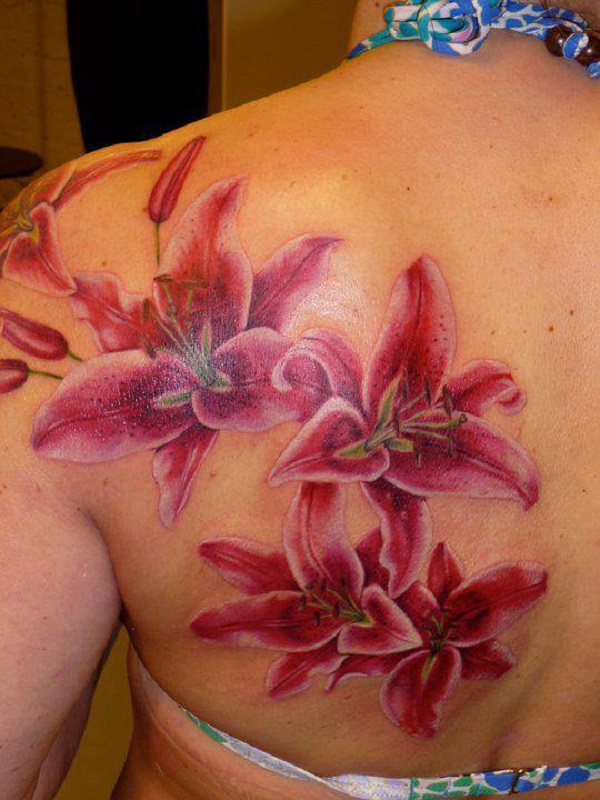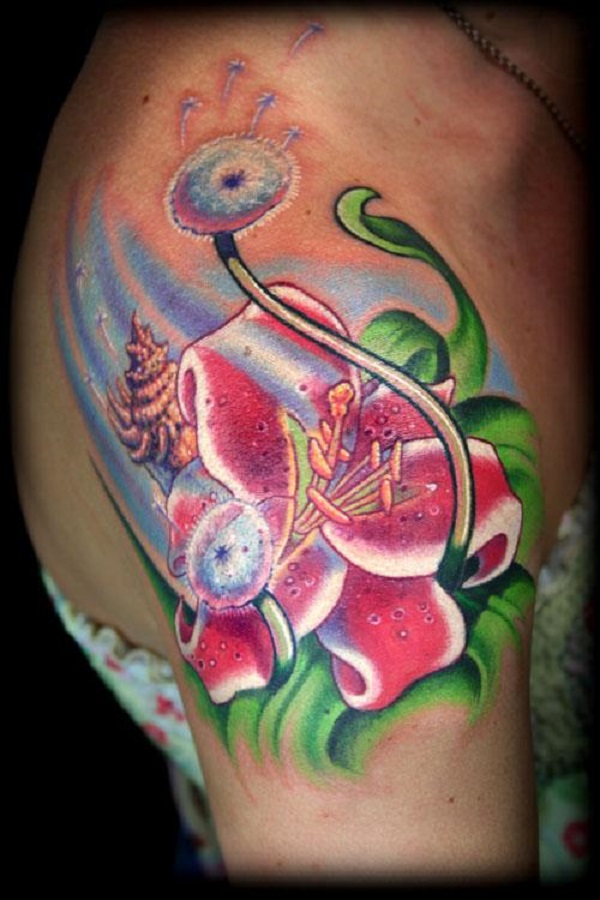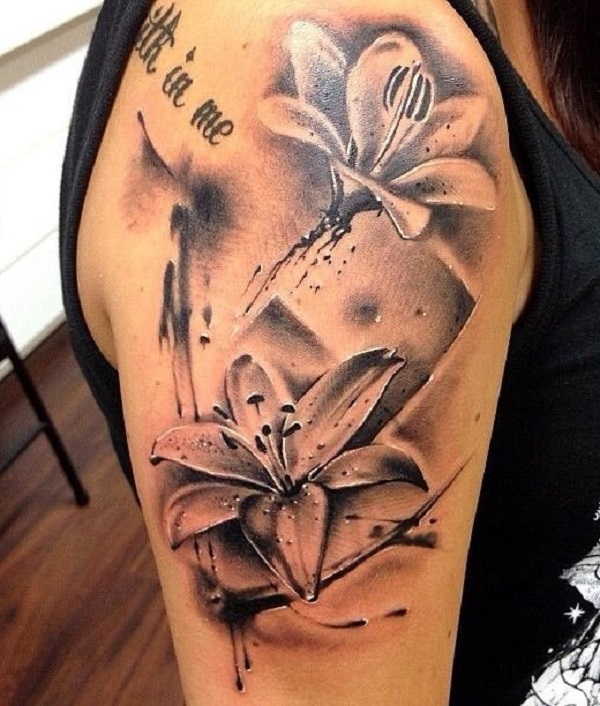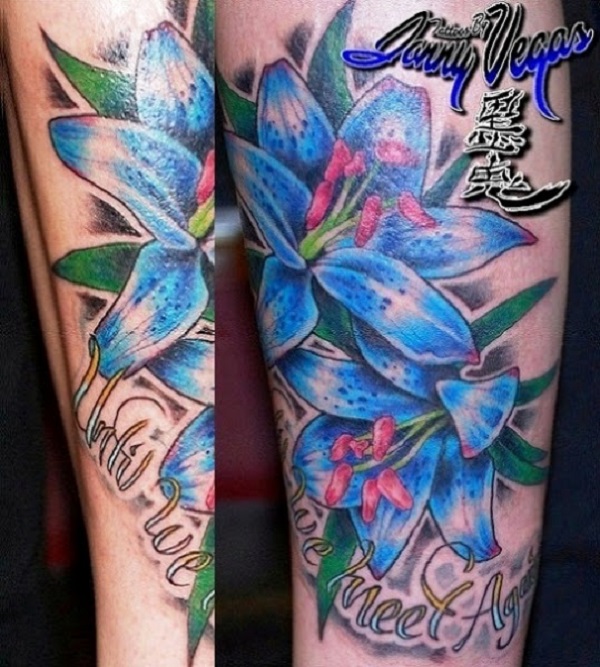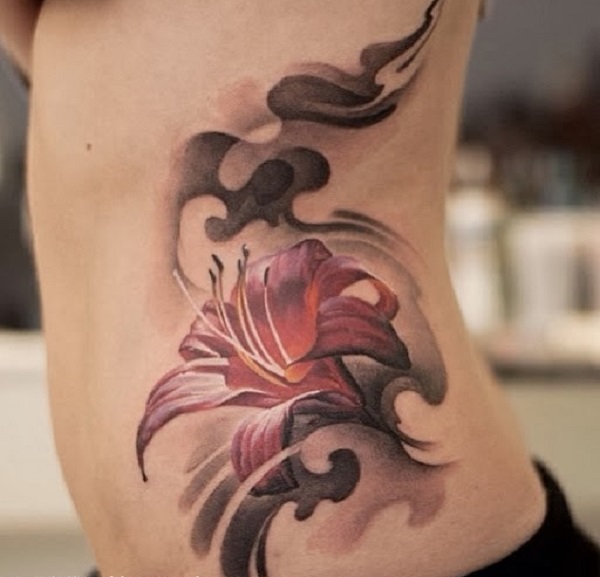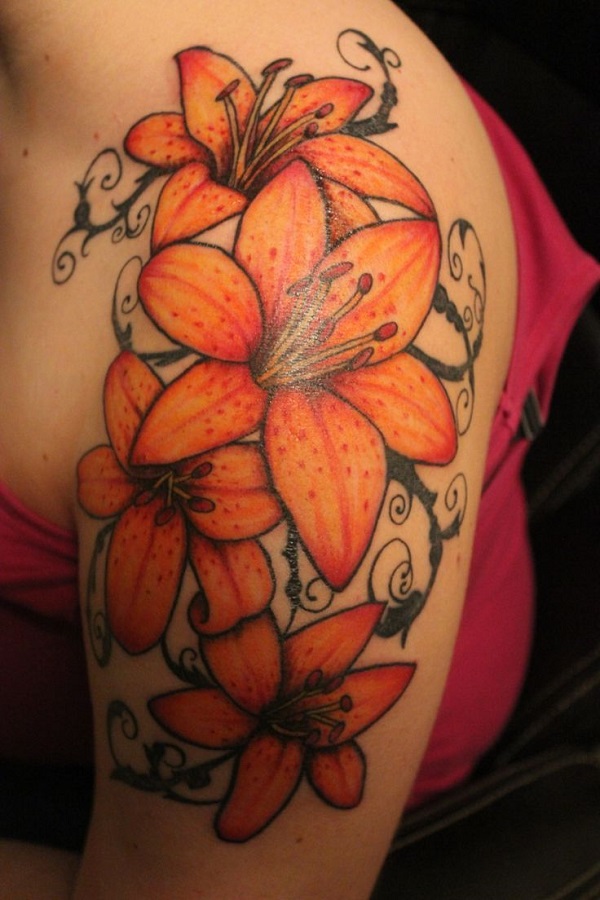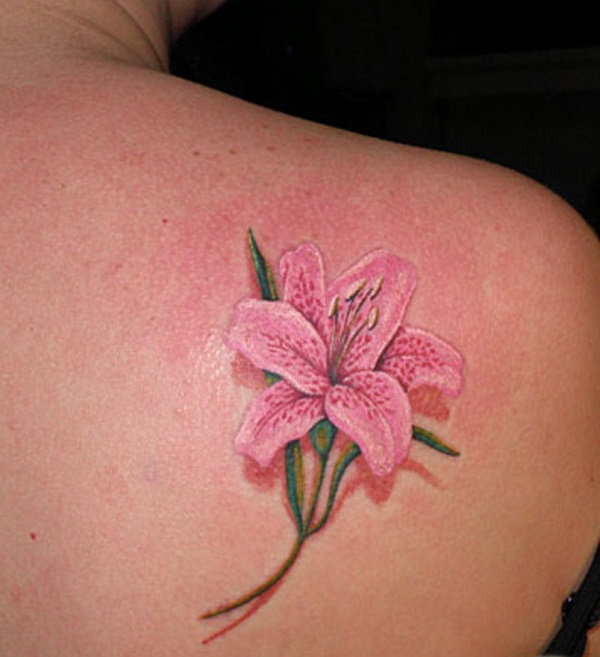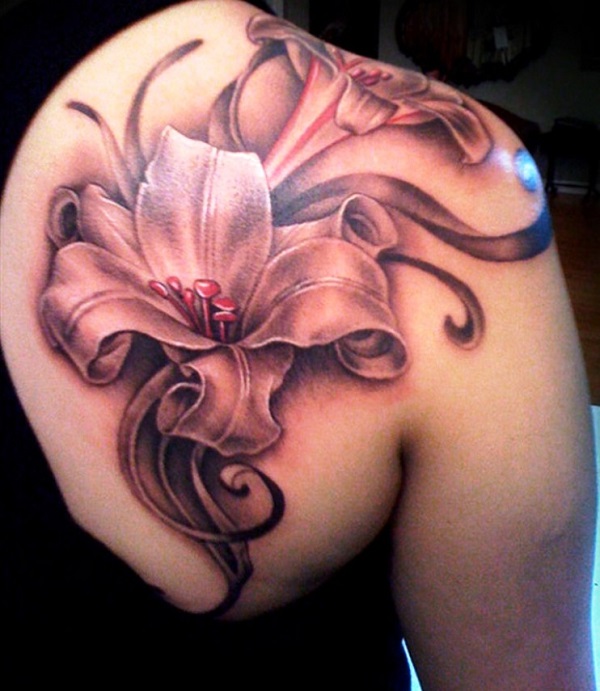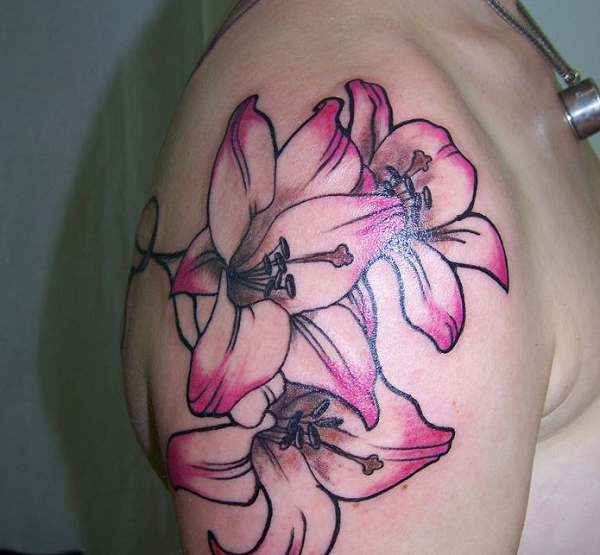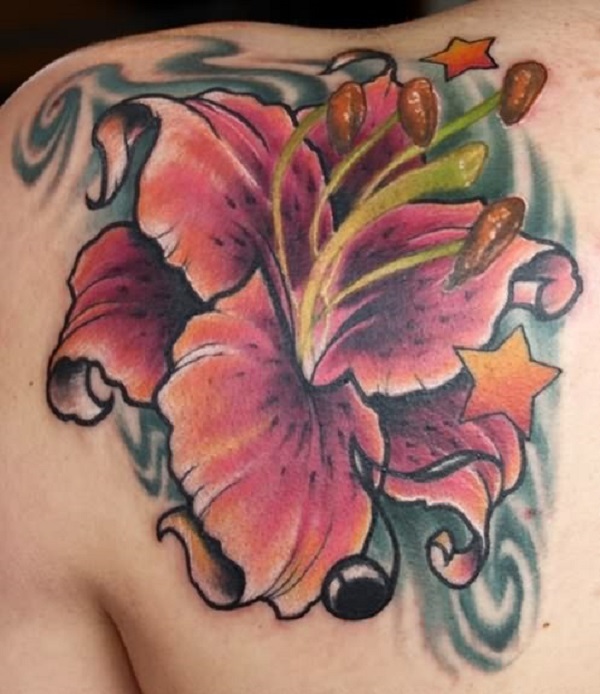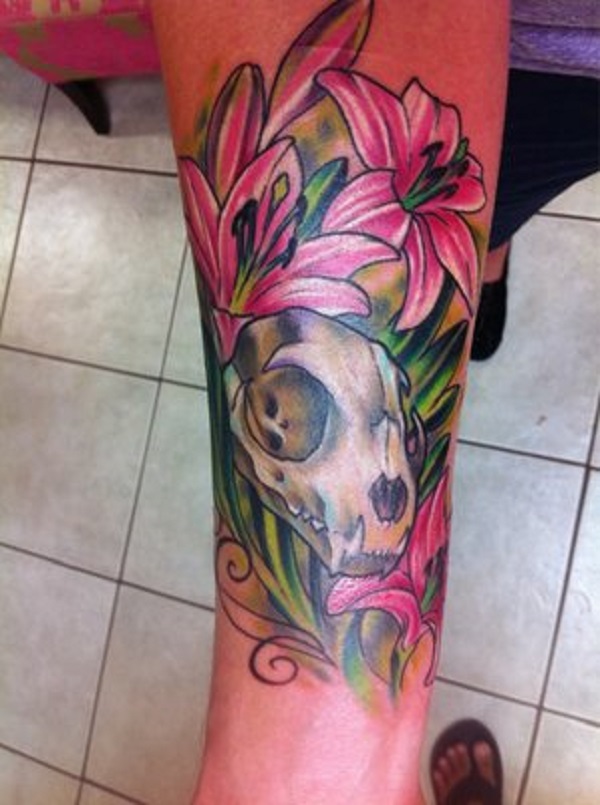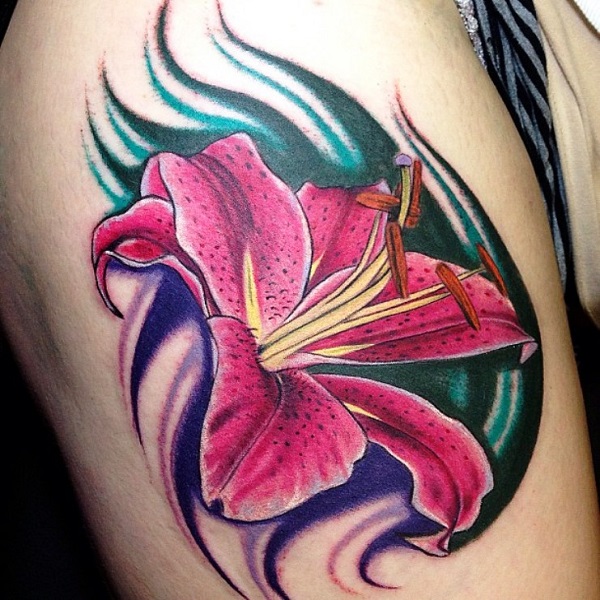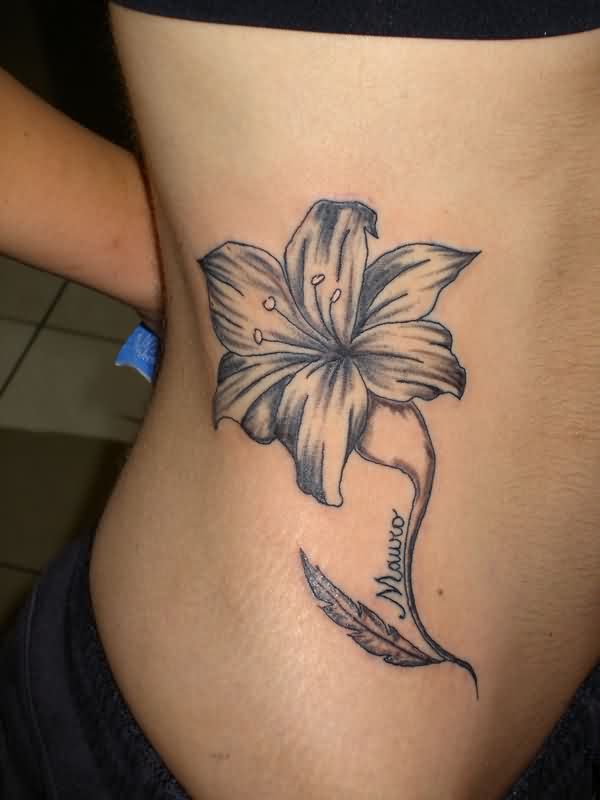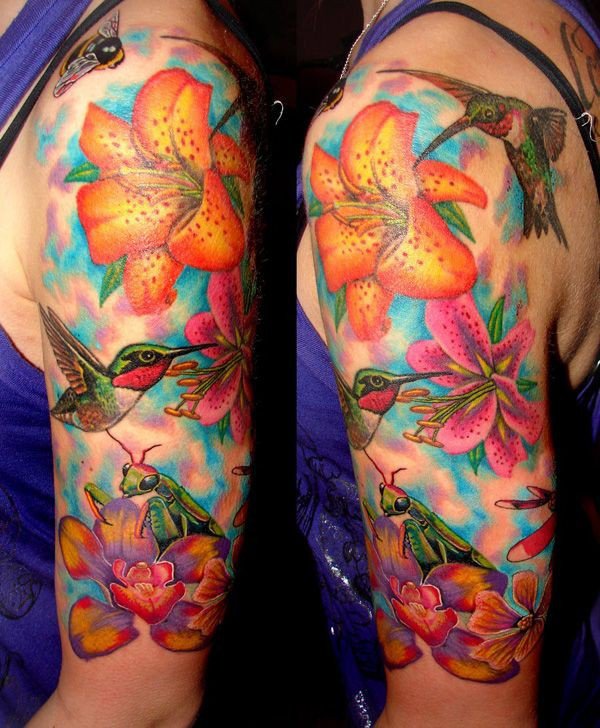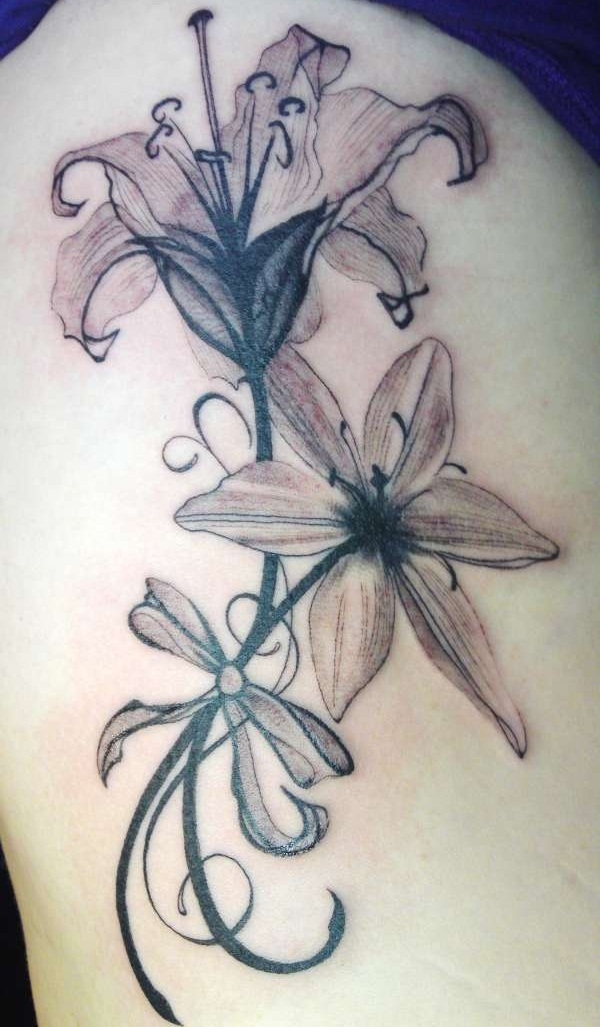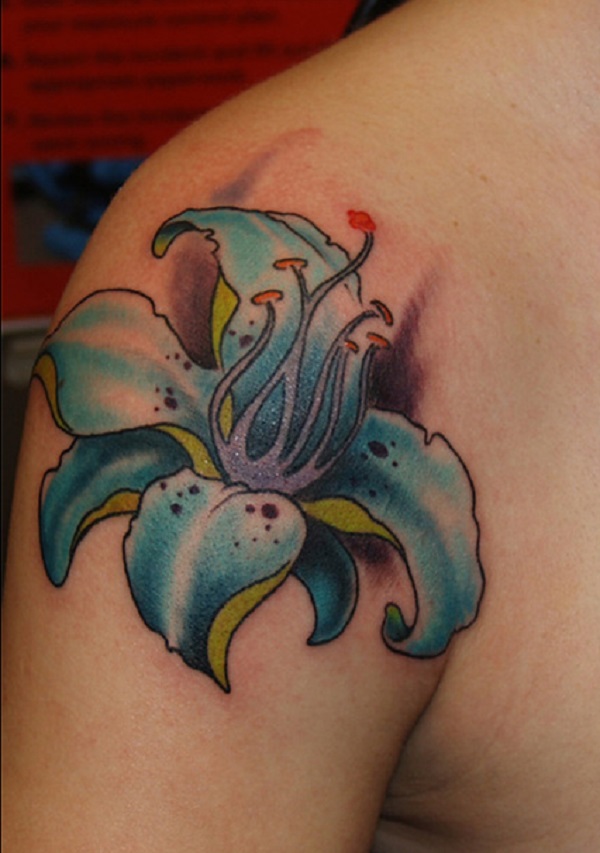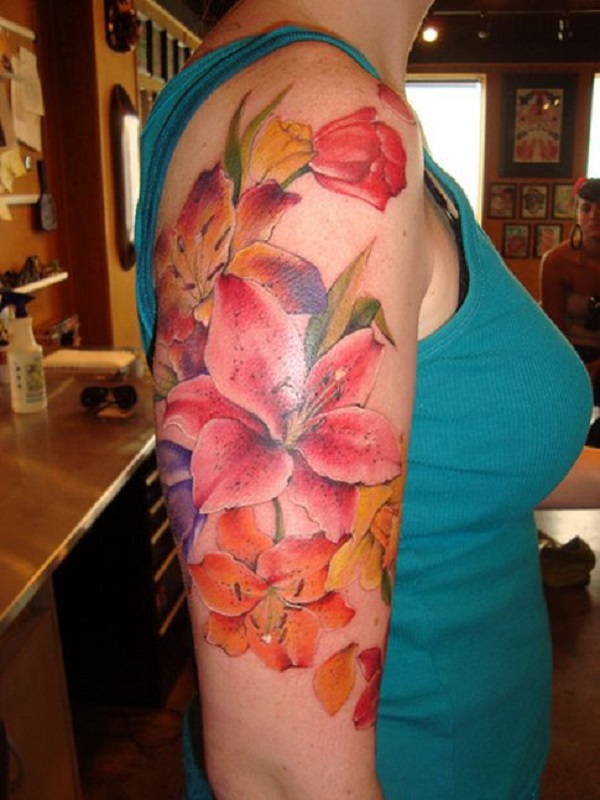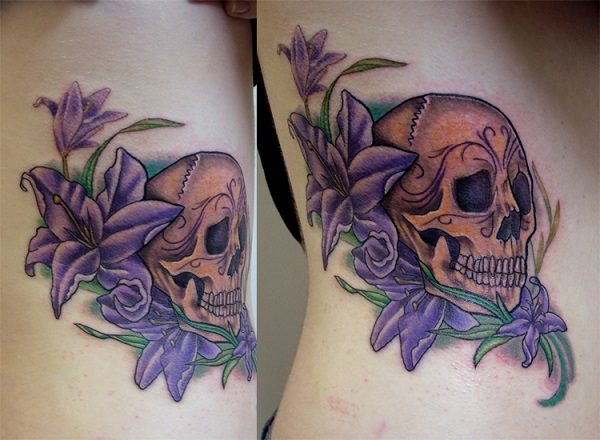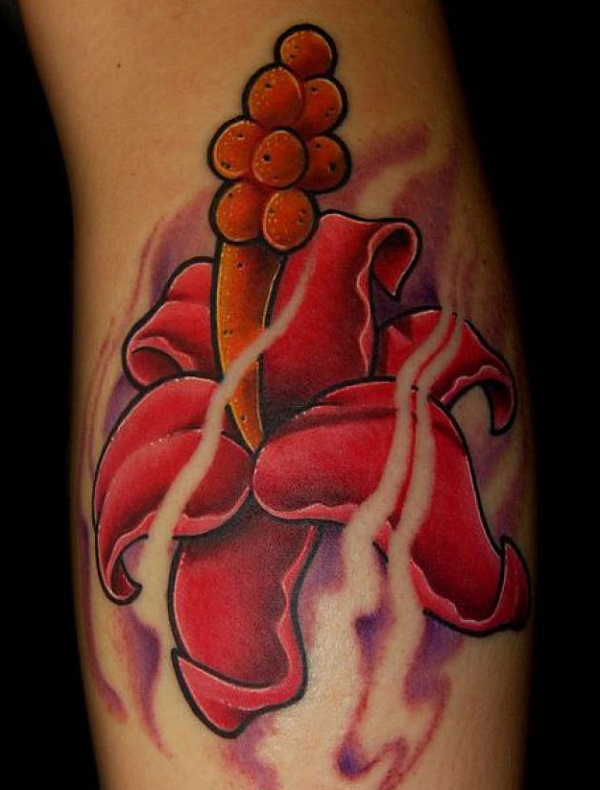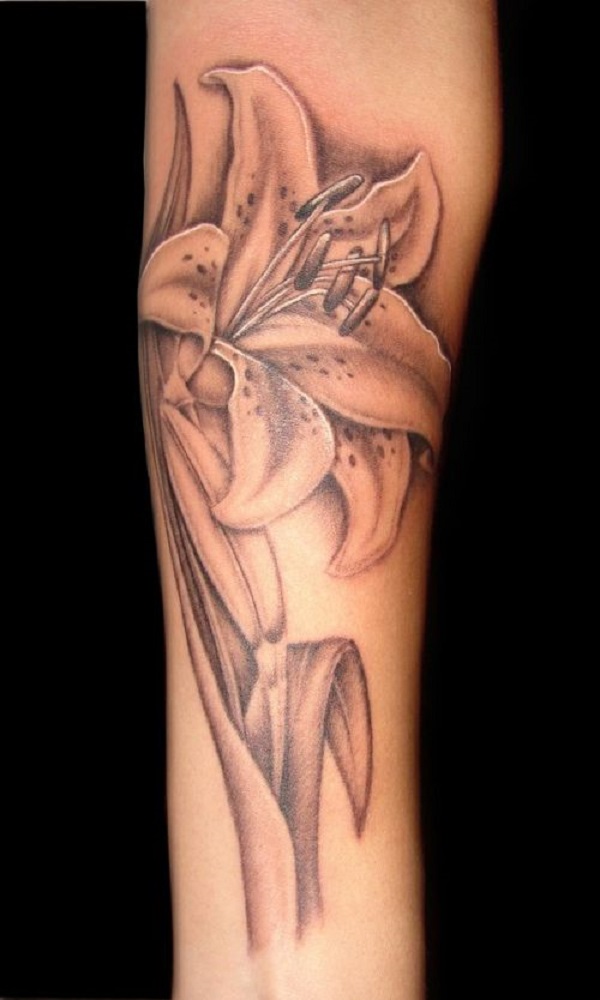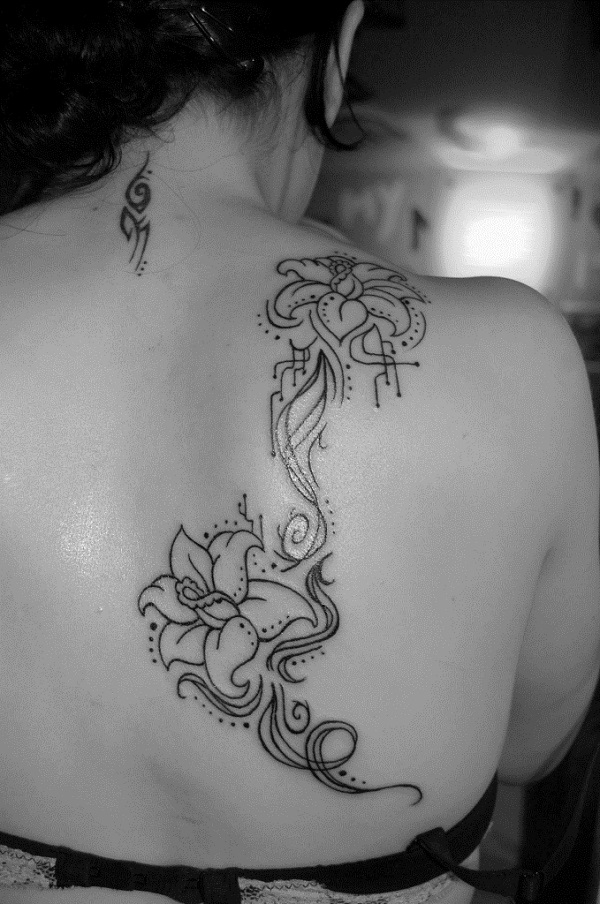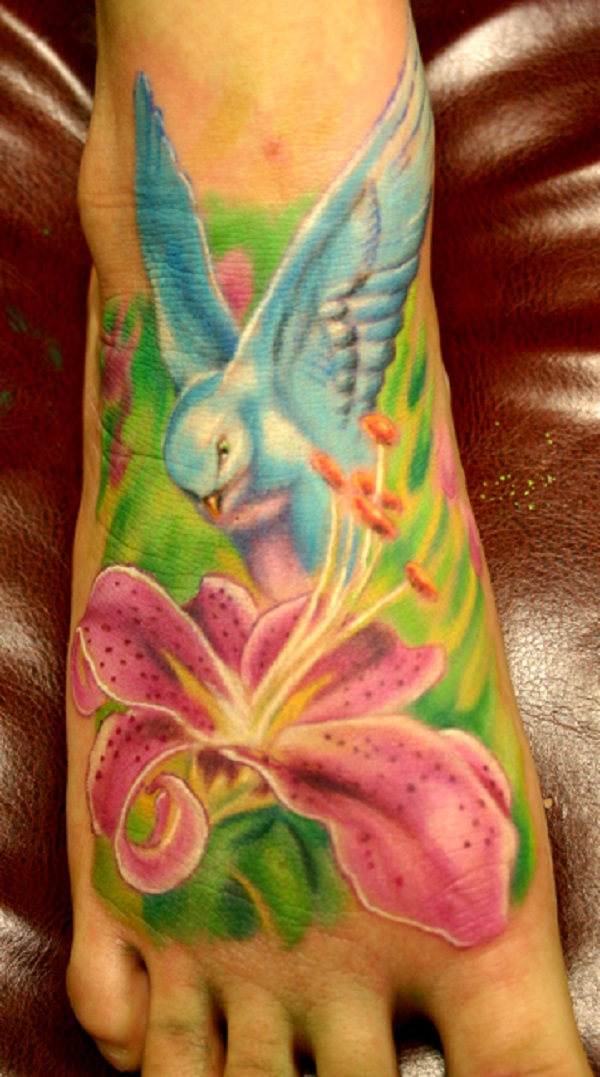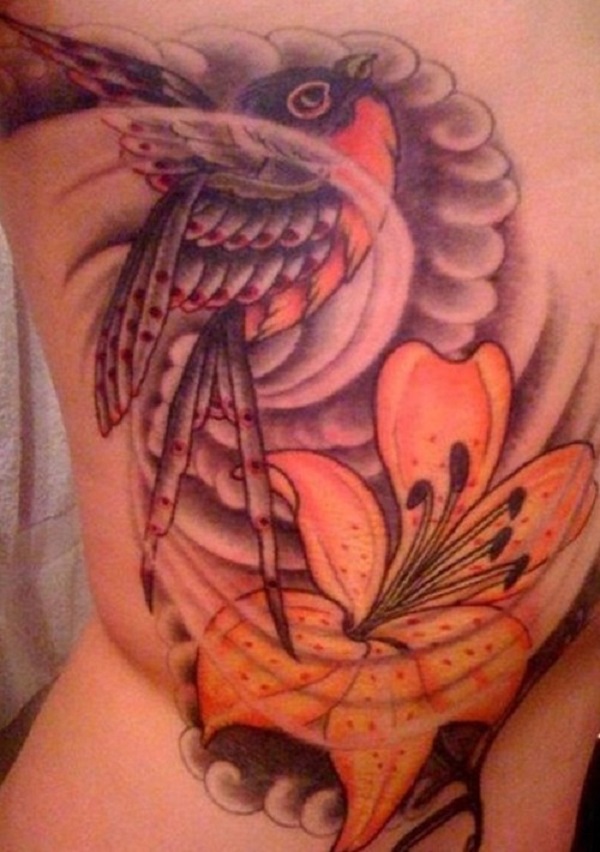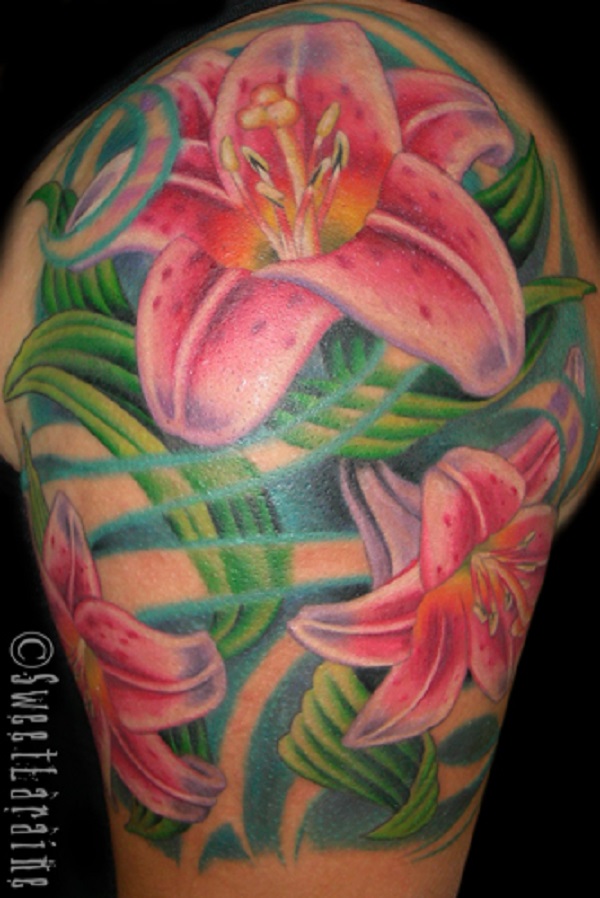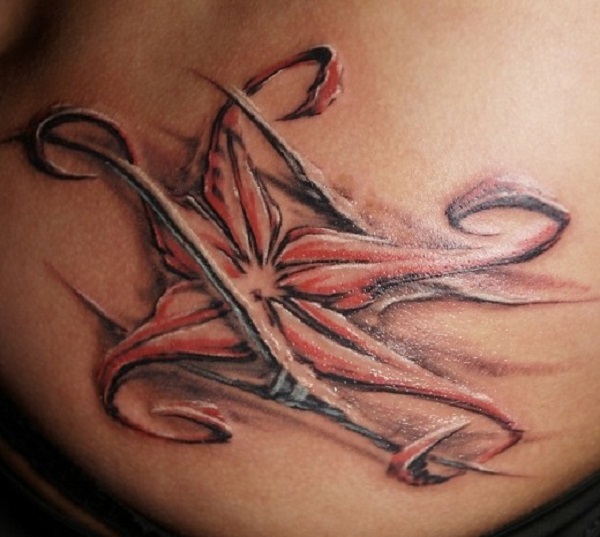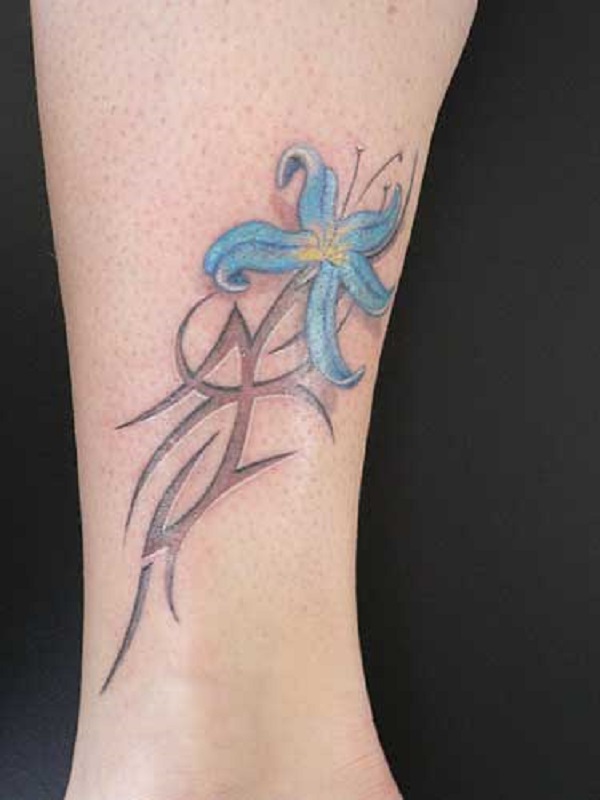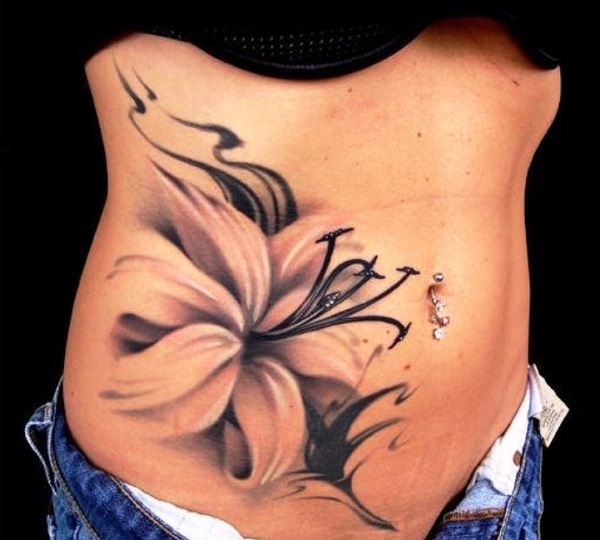 A black and white large lily tattoo on lower side, a perfect tattoo for women.