Nail art is a kind of fashion to decorate nails with possibility to connect both modern and traditional art patterns on fingernails and toenails. Lace is a classic design element, which has been used on garment designs for hundred of years. Since 2012, the United States has witnessed a surging popularity of nail art. Nail designs with lace elements are among the hot subjects.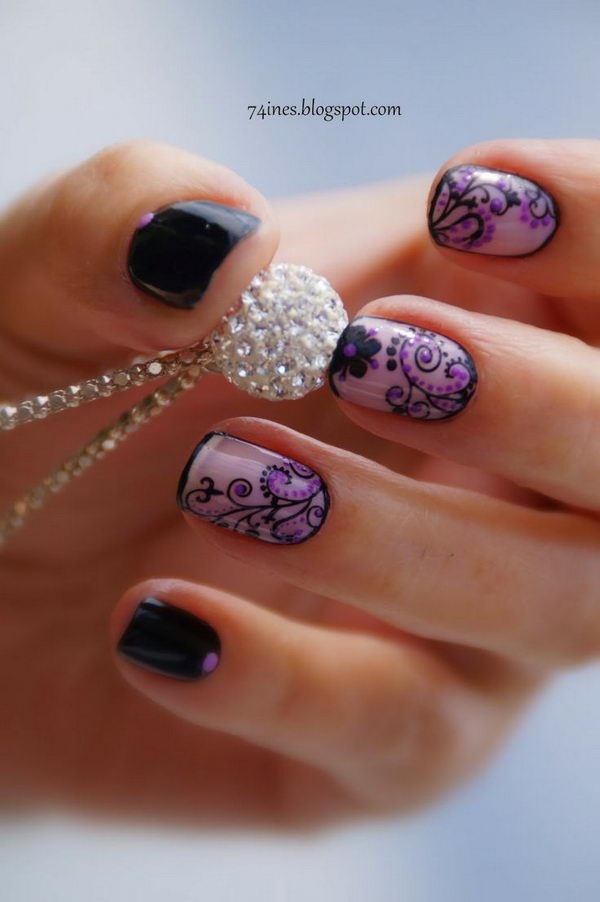 Women are always fascinated by the detailed and intricate patterns regardless of different countries. Lace has been with us for hundreds of years and has been evolved to different patterns, Chantilly laces, Romanian Point Laces and many other lace patterns. lace is loved till today is not because of its long history, but for its sweet and graceful style.
Traditionally, lace has been used in wedding dresses and plays an important role to create wedding atmosphere. It's a dream for many of girls to have a lace wedding from their young ages. Lace nails could plays the same role in the event of wedding. Laces using lace elements could have be perfect for attending party, meeting friends or family members.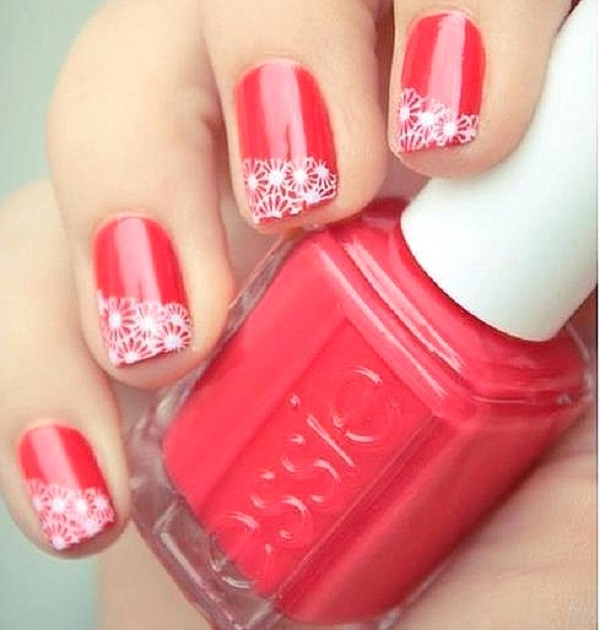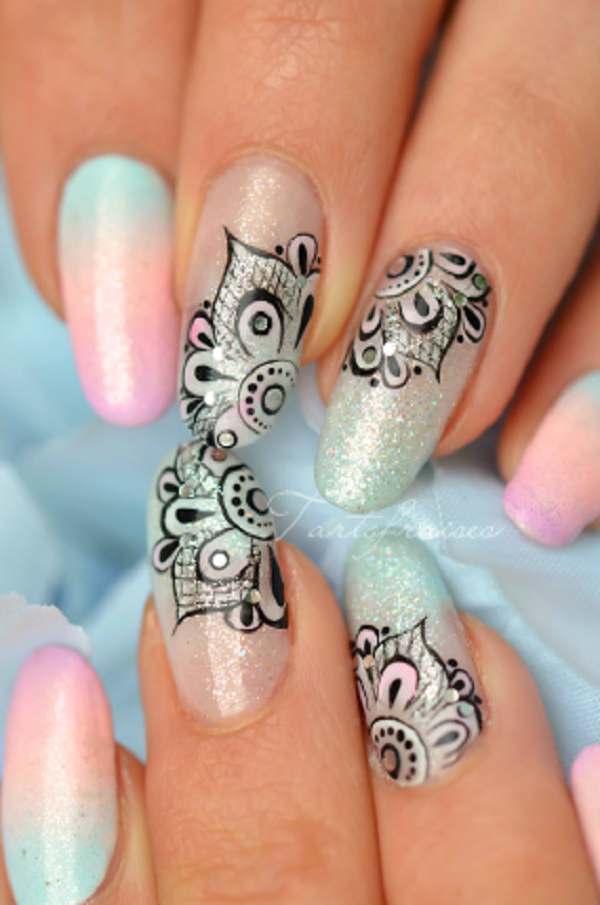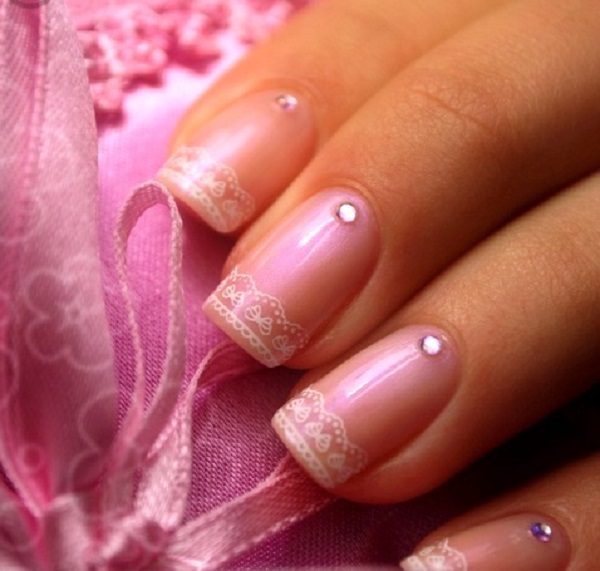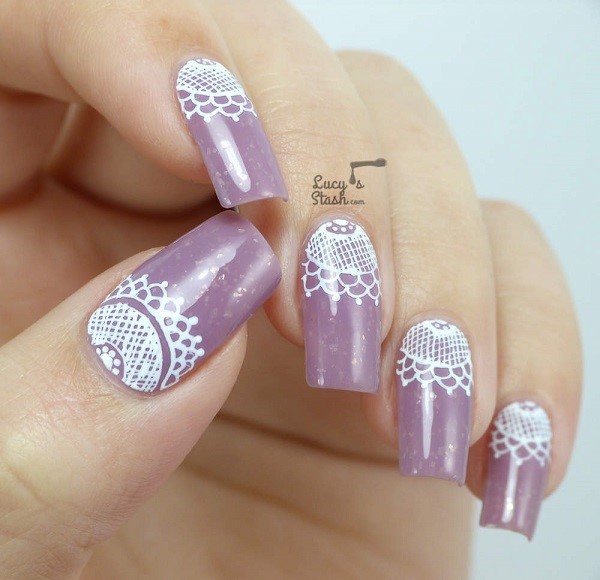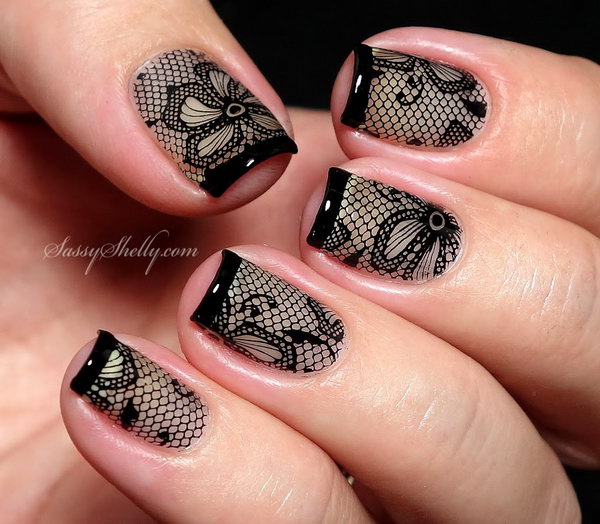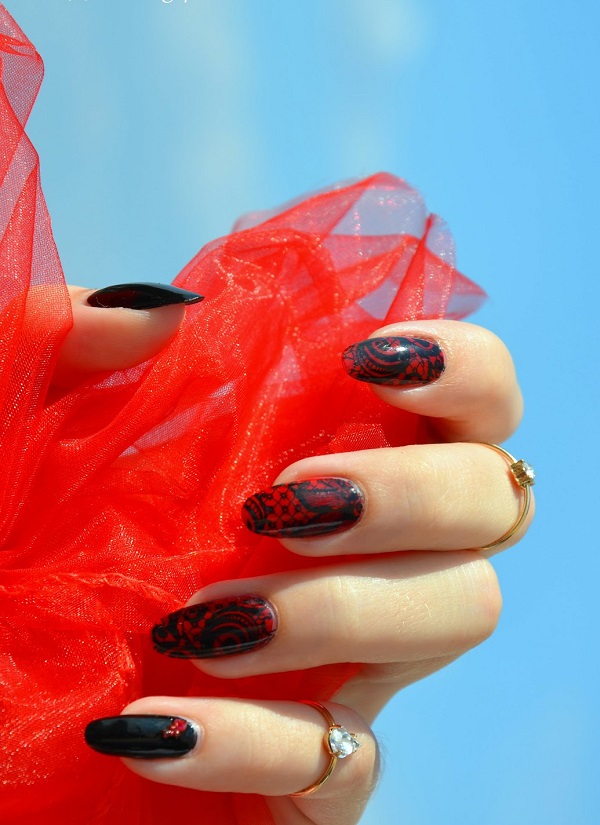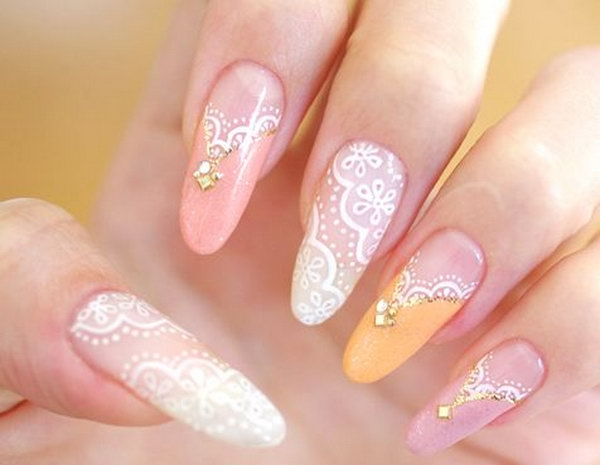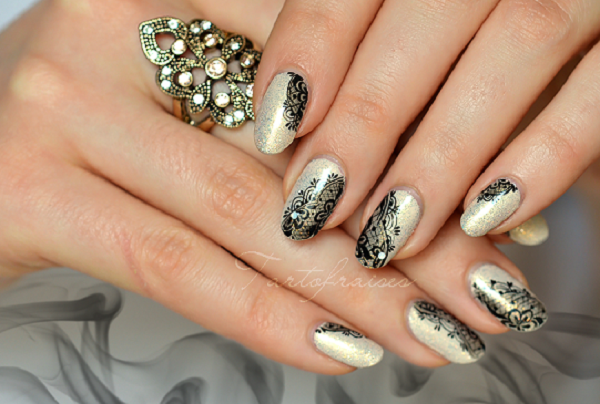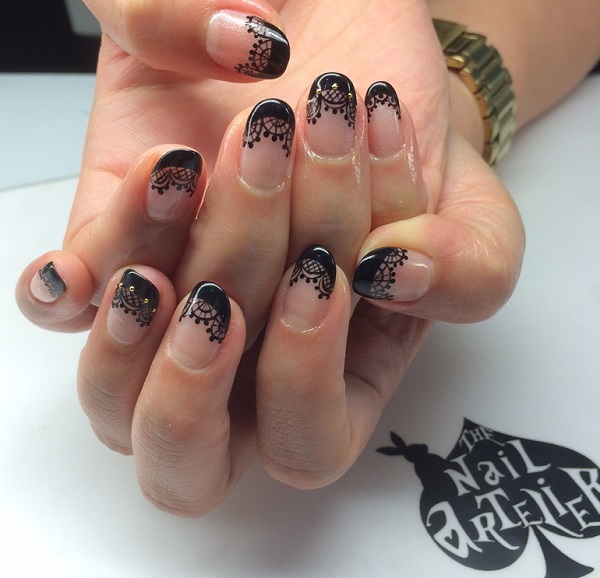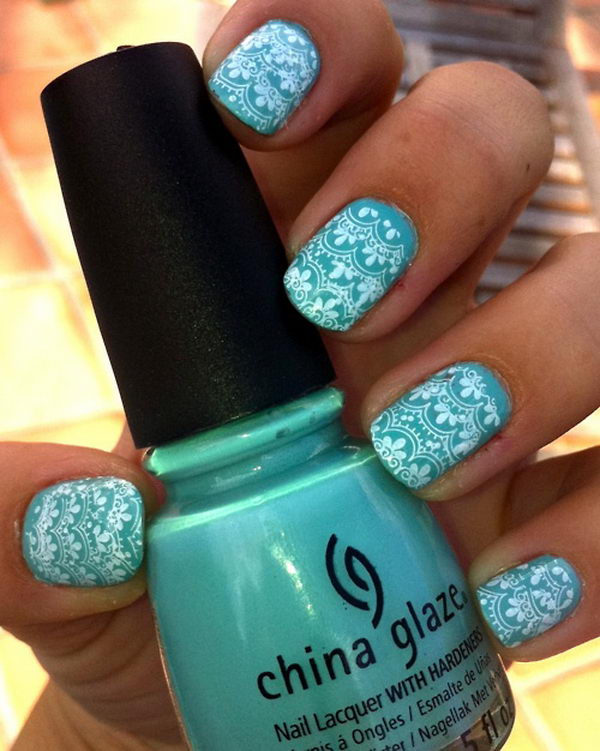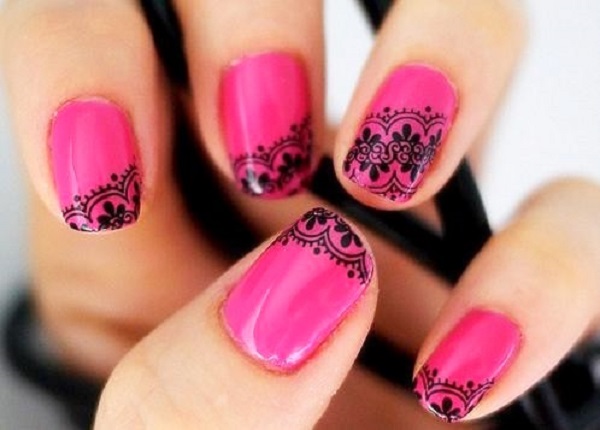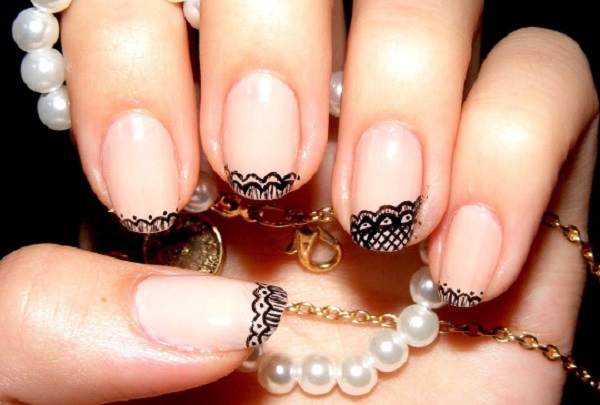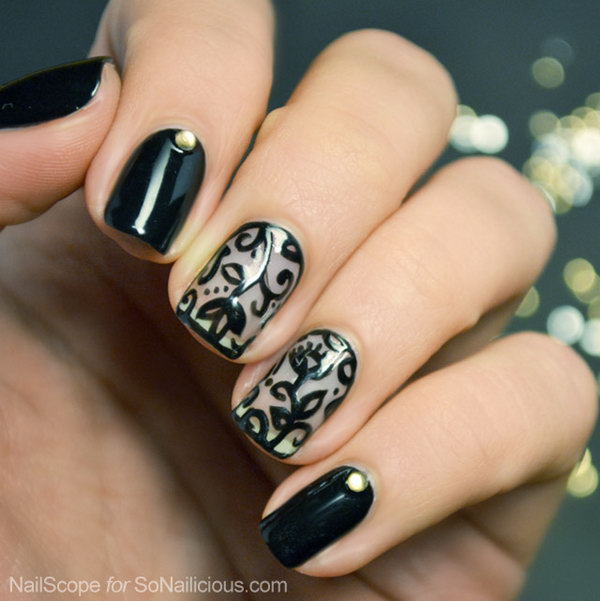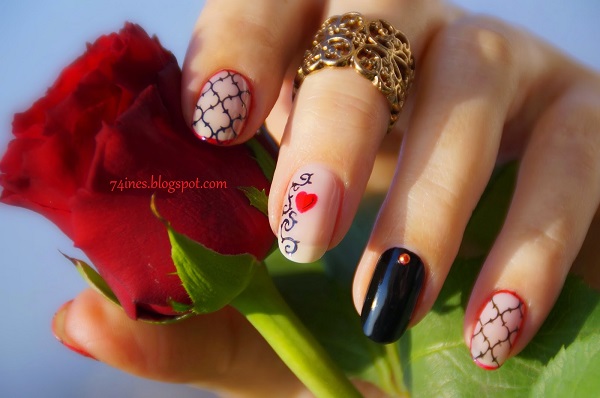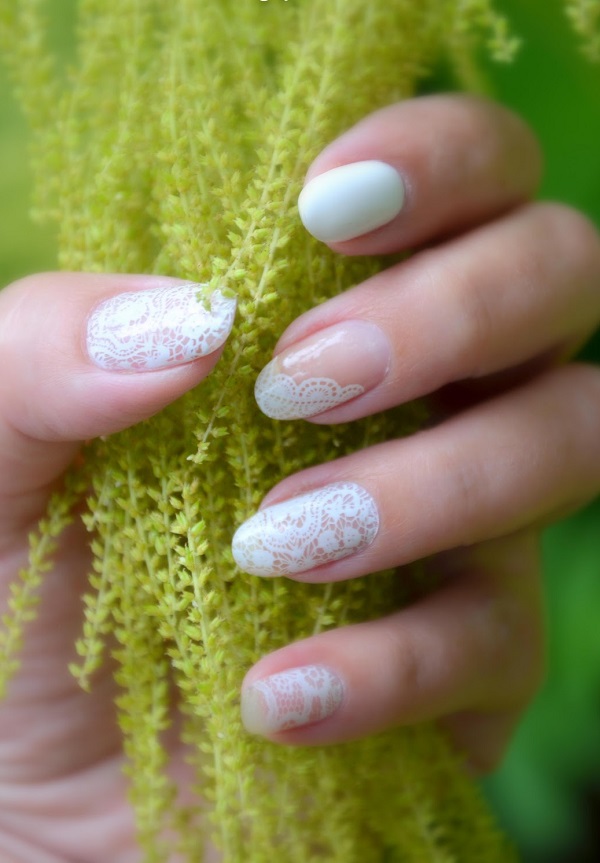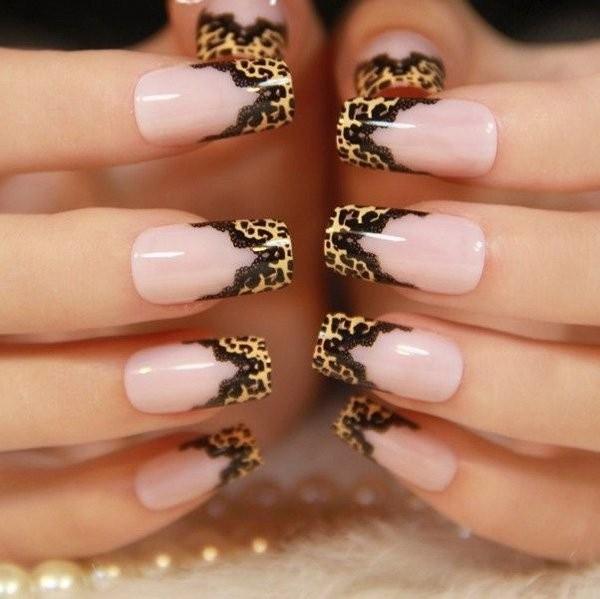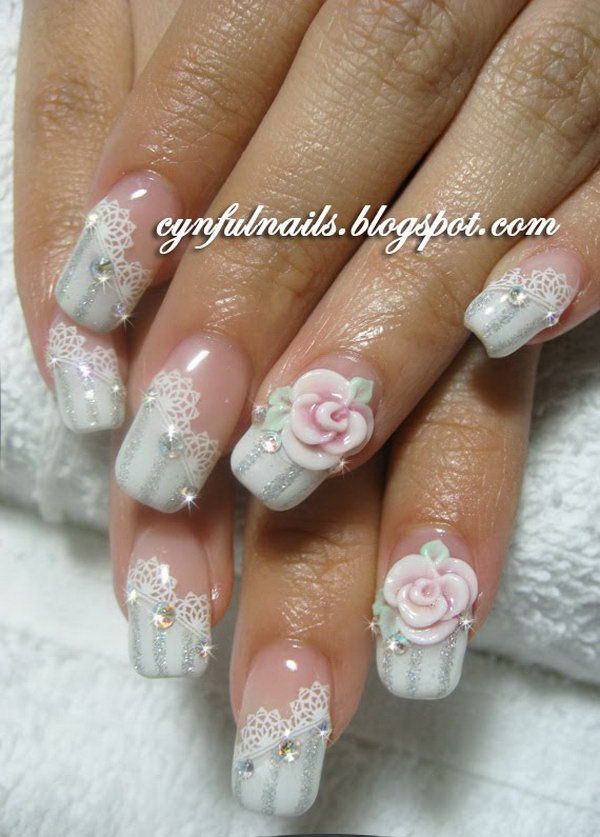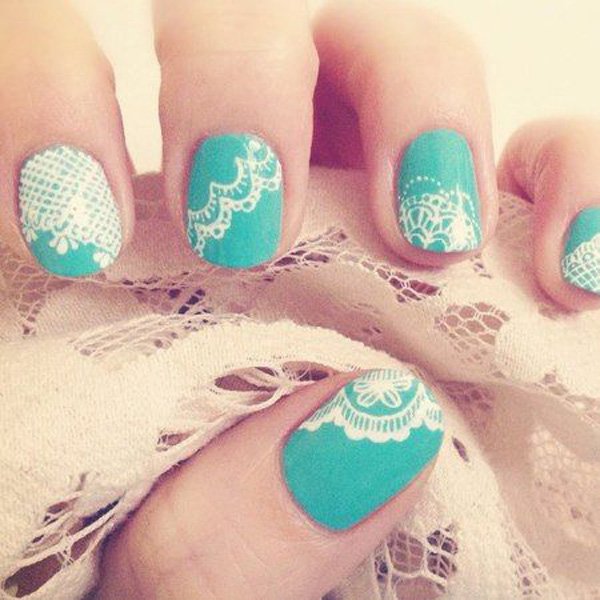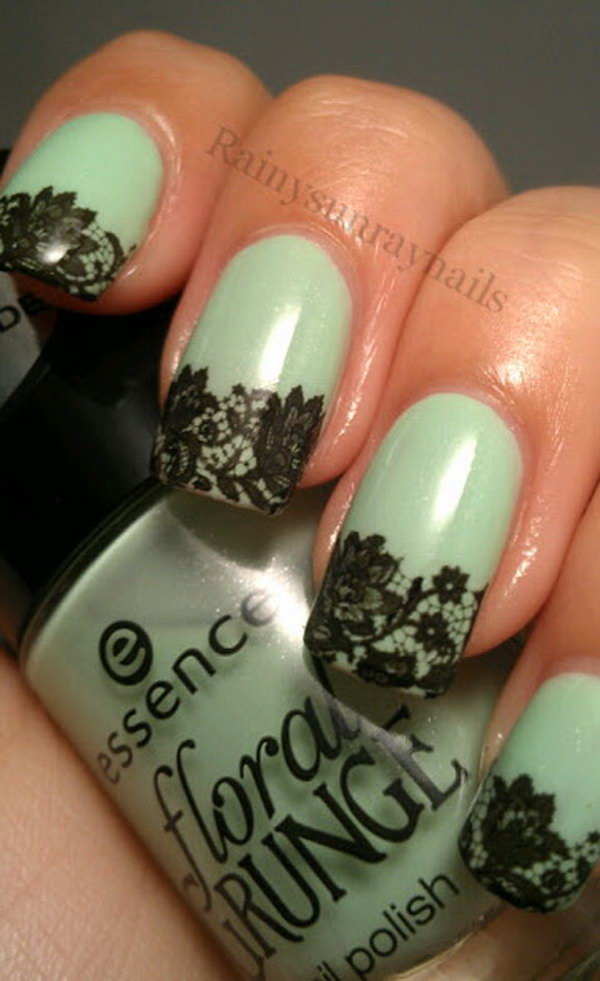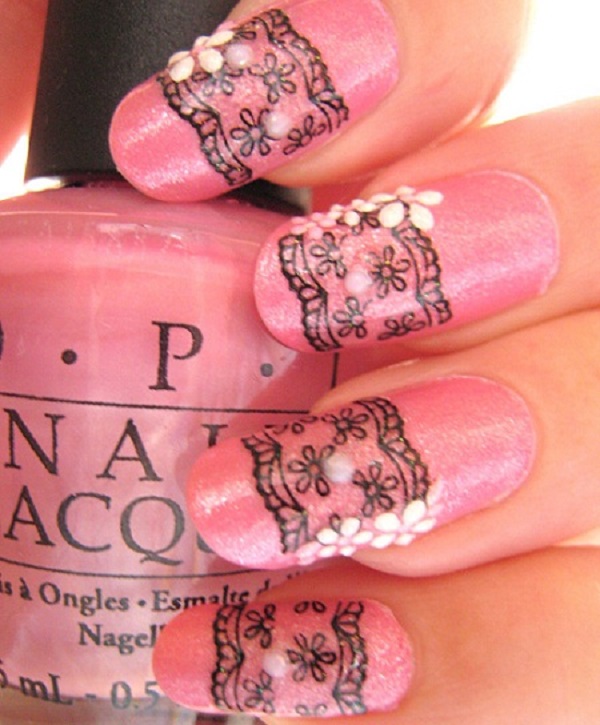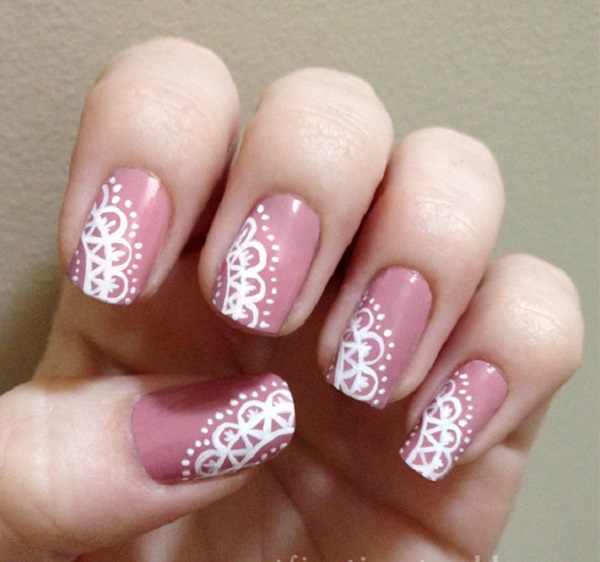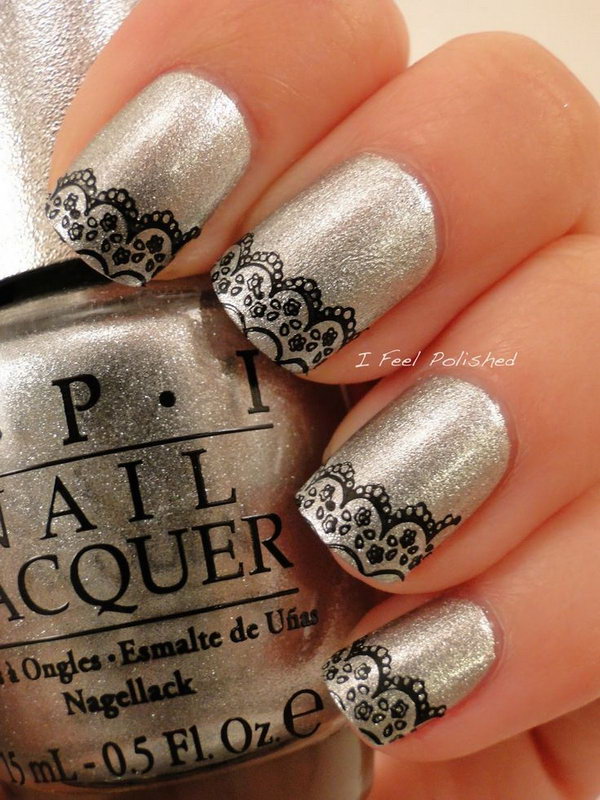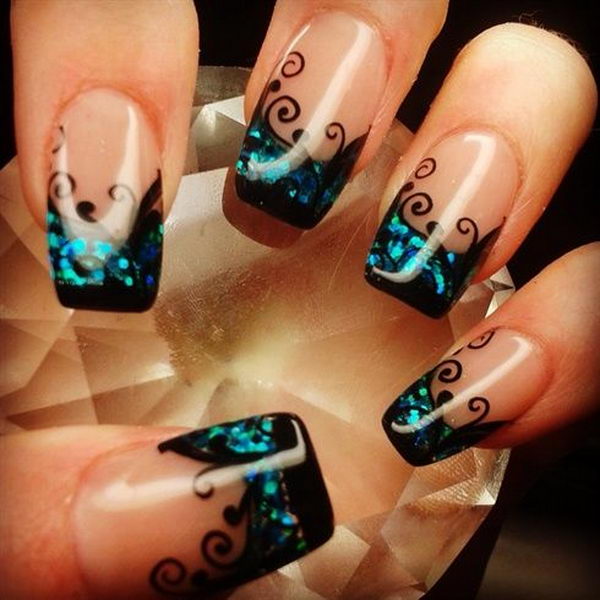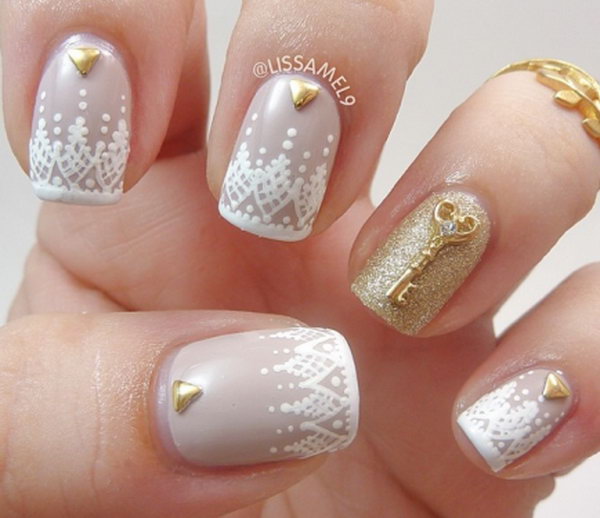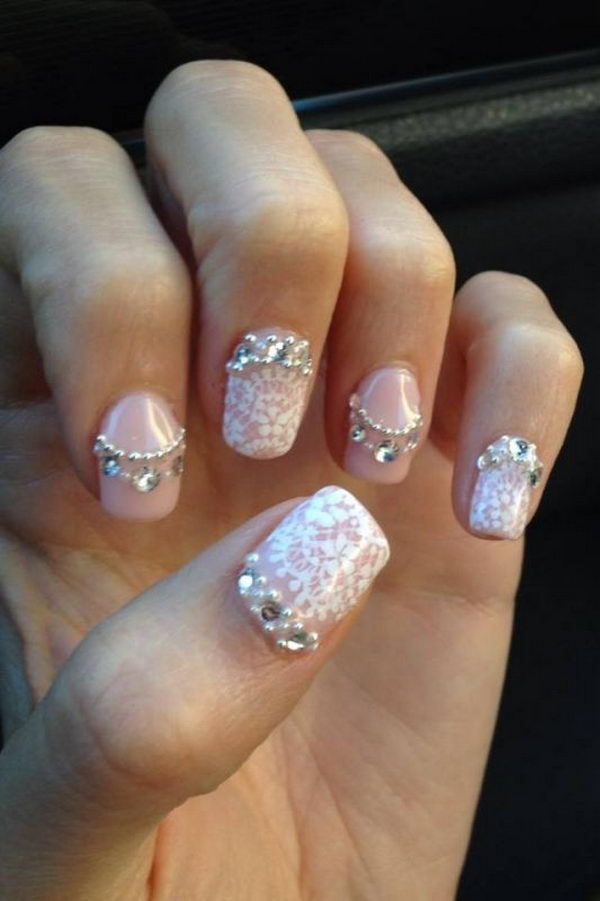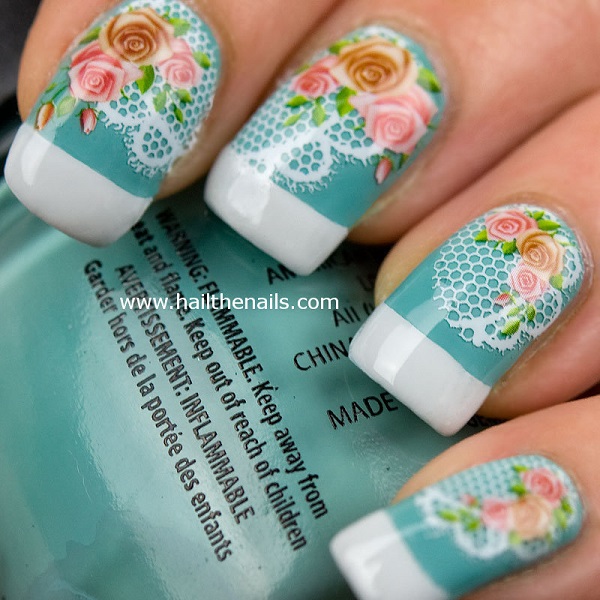 Nails with rose flower motifs on a delicate lace background