Week 8 of our Web Interface showcase is here! What a week it has been, the work being produced each week is getting better and better.
We have some fresh work created by some very talented web designers and are honoured to feature them here on nenuno.
The eighth week of our web interface showcase is from the 24th to the 20th April 2010.
Please note that clicking on the screenshot below will take you to the full sized version and also some designers are featured more then once.
lubuskihiphop.com spring 10 by hinok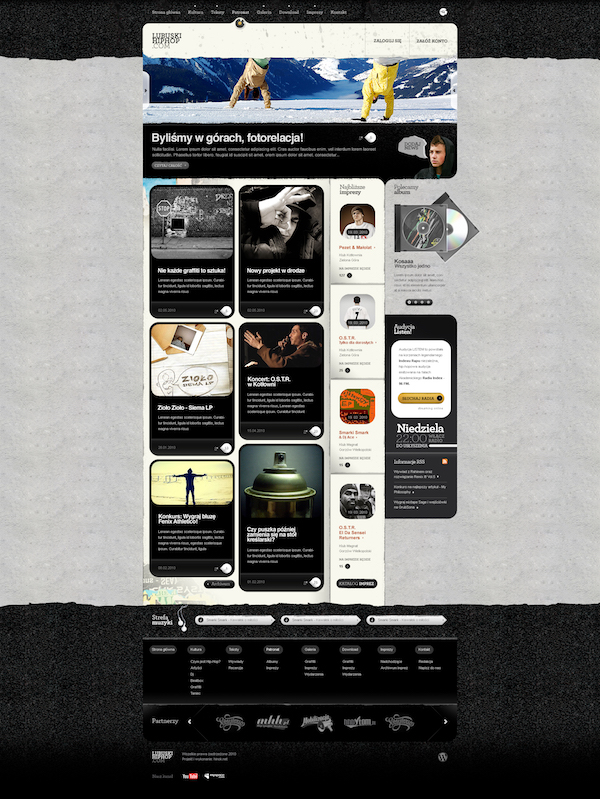 I love how hinok has made great use of textures to pattern the background of the web interface and one of the main reasons I am featuring this design is that the footer looks fantastic.

Planujemesvatbu.cz by luqa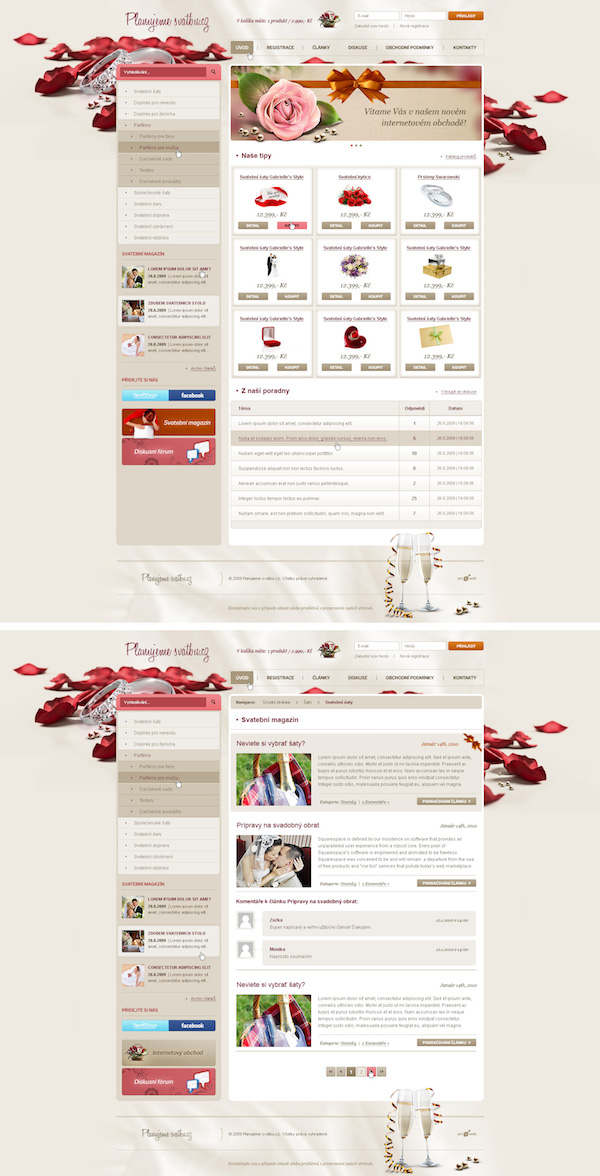 Another gorgeous wedding themed e-commerce design, utilizing a simple yet effect navigation. I really love the creativity used on the background.
Bohio Studio by EAMejia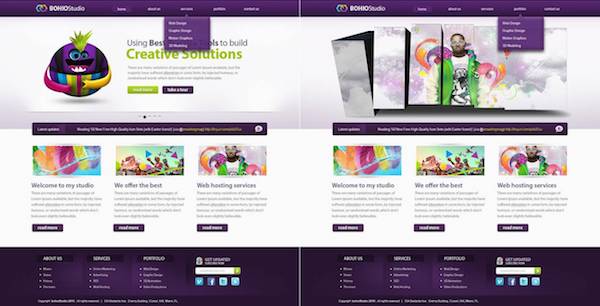 Purple is in fashion at the moment and you can see why with the beautiful interface design by EAMejia

playback.pl v2 by b4rtaz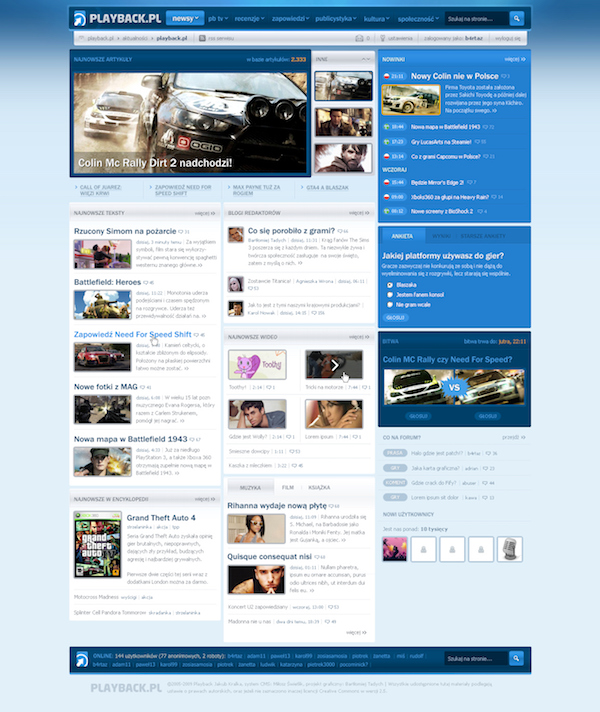 I am not normally a huge fan of gaming/clan templates but this one caught my attention. The content is well postioned and not tightly compact like in most designs.
NIMBY.Gaming Screendesign by romandesigns

Another great E-Sports layout. There is alot happening but it is not in your face which is what I like. Great use of sponsor space gives this design a less cluttered feel.
Silicon App HTML Template by WebCrafters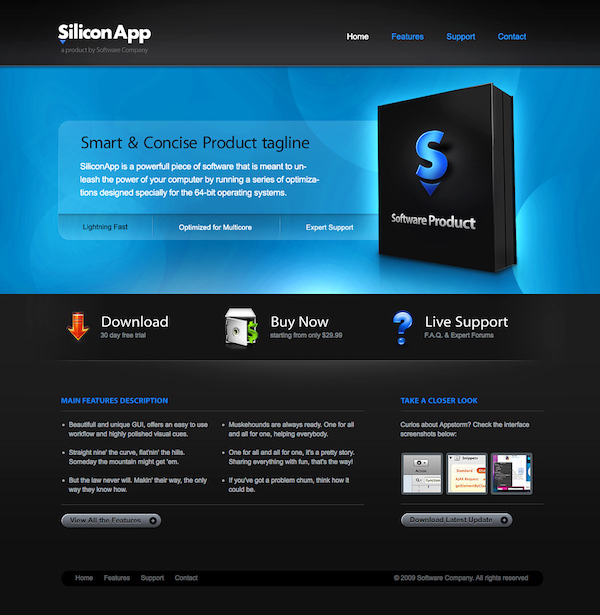 WebCrafters has done a stunning job with creating a excellent web interface to showcase your web applications, desktop software and mobile apps. Available in two flavours, dark and light.
Elicit – XHTML – CSS Template by GenemStudios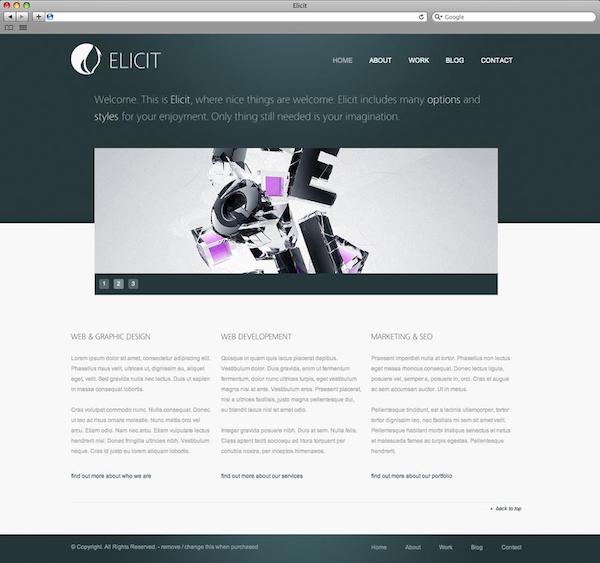 Available in five flavours, Elicit is a great example of how simplicity can be very effective in web interface design.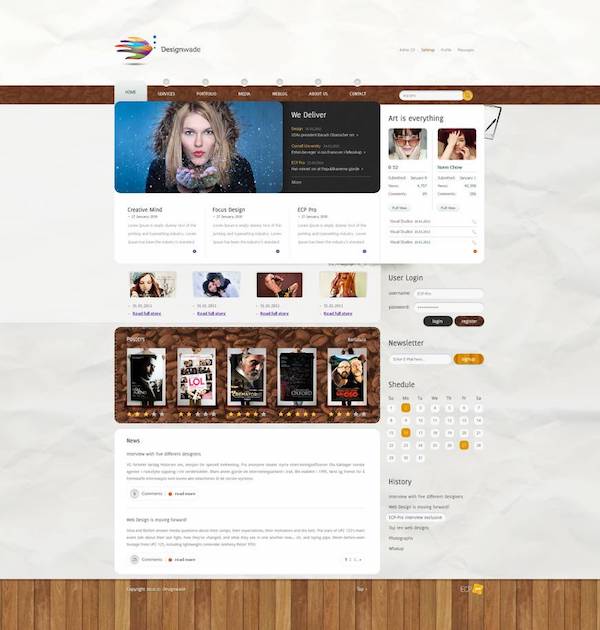 Another simple design, making great use of content space, making it easy to read and navigate. I would love to see this coded and making good use of the jquery carousel.
Liperia by ECP-Pro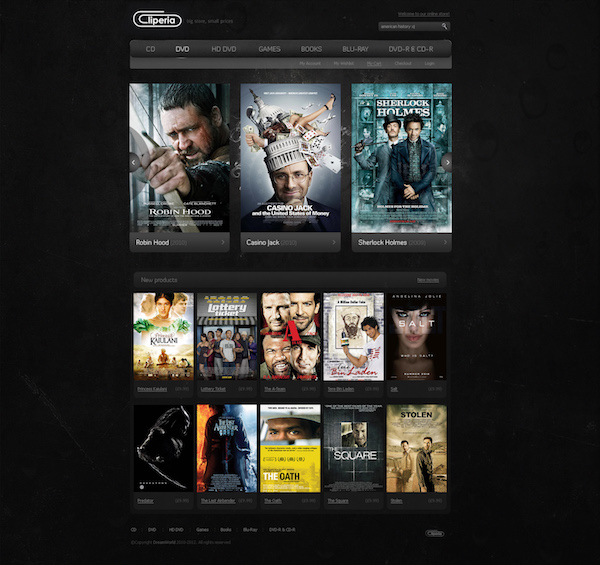 Liperia makes excellent use of Movie posters to present an elegant design.
Clean Classy Corp HTML Theme by WebCrafters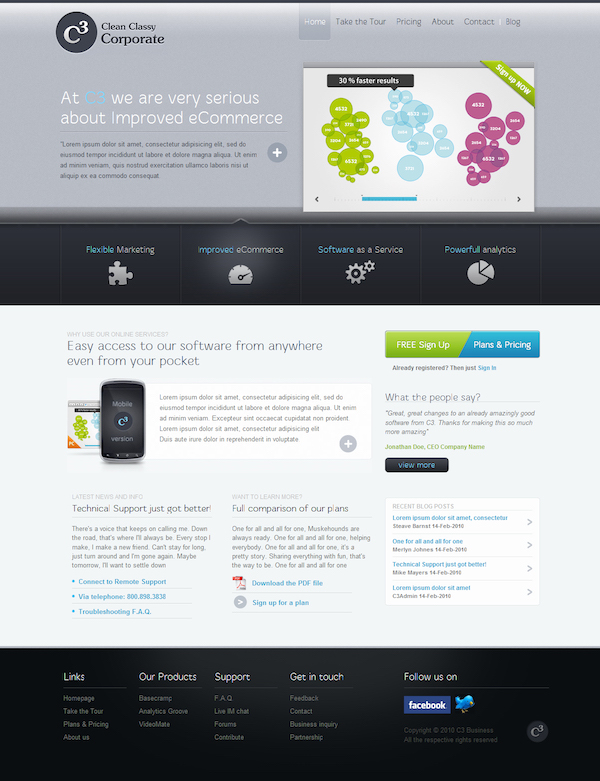 Another great web interface by WebCrafters. As the title says this layout is clean cut, great for a cororate setting and has classiness!