As you are aware, there are hundreds of designer related blogs showcasing creative resources, inspiration, tutorials and my personal favourite, giveaways! You may have also come across several design blog round ups showcasing the most popular ones you can visit (Abduzeedo, Hongkiat and the likes).
I think by now we all know which ones attract the most visitors and generate the most money via advertising, but what most don't realise is that the up and coming design blogs available also showcase some fantastic stuff and often get ignored, us included.
Today I will be showing you my favourite blogs I visit on a daily basis that are under 100 thousand page impressions a month (based on Buysellads.com statistics!). Giving you the option to visit there Facebook fan page, follow them on twitter or even subscribe to there RSS feed.
Please note, this is not an ordered list ranked on popularity.
webexpedition18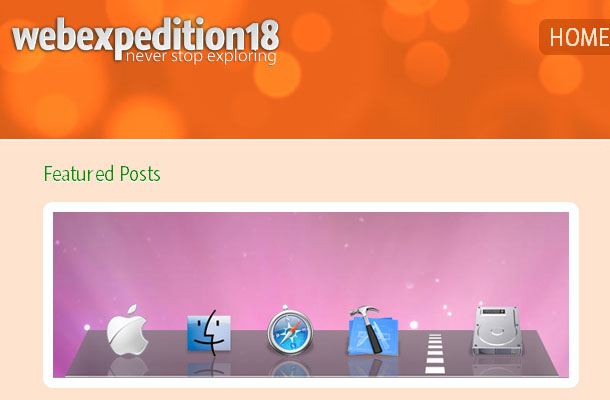 Web and Graphic Design Inspiration and Photoshop Tutorials
WORDROOM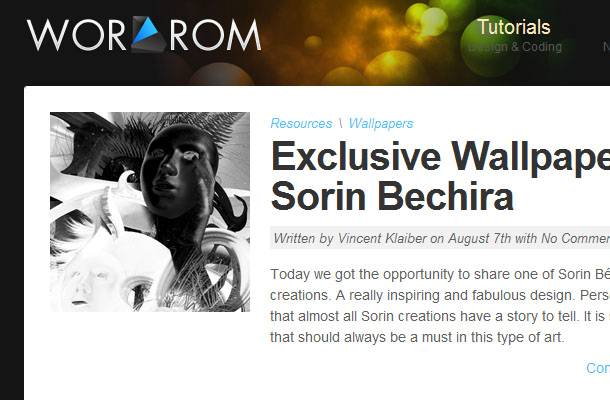 Wordrom is a creative blog that provide articles, tutorials, videos and inspiration + a lot more.
RSS Feed – Twitter
WP Arena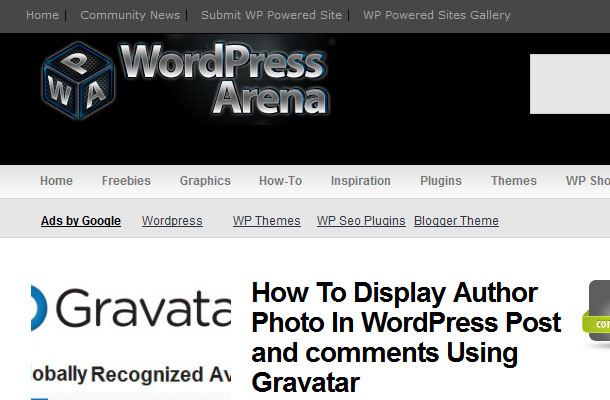 We Love WordPress. WordPress Arena is a place for WordPress Developers and Designers, and provide Tips, tricks, tools and resources to build a site or blog on WordPress.
Web And Designers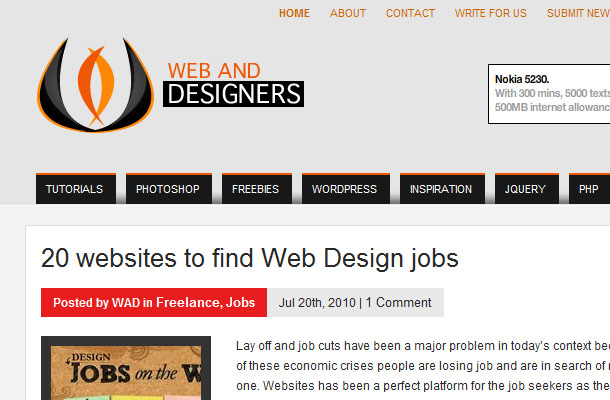 WebAndDesigners is a web based blog which targets to solve problems for web developers, designers and audiences from similar other professions.
RSS Feed –  Twitter
blogfreakz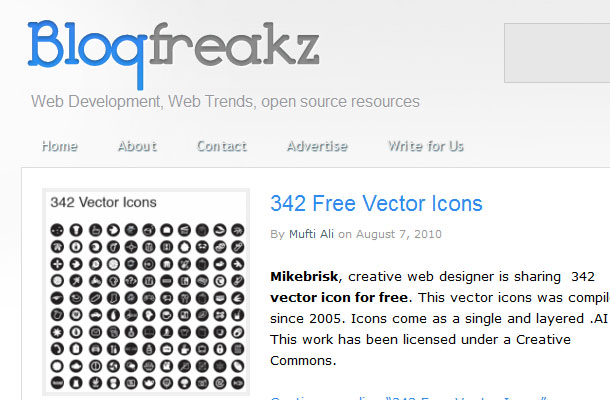 Blogfreakz is blog dedicated to web development and web design to find best open sources resources. As web development you will find the best free icons, fonts, inpirations, css tutorials, pothoshop tutorials and more.
RSS Feed –  Twitter
scarletbits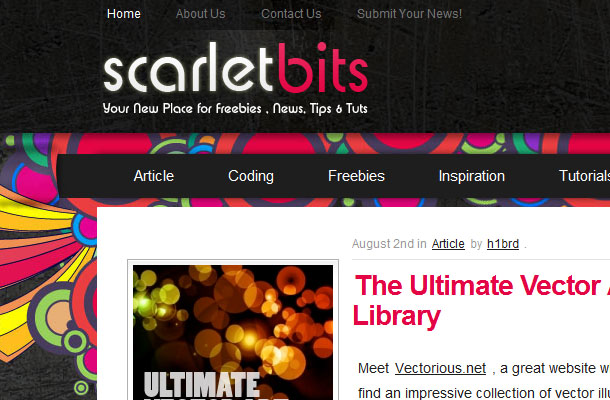 Scarletbits is a brand new project created by Marco "h1brd" Sousa & Iris "marla" Sousa to bring the web design and web development community new and exclusive freebies, exclusive tips & tuts and important news from the niche.
RSS Feed – Twitter
Designer Freelance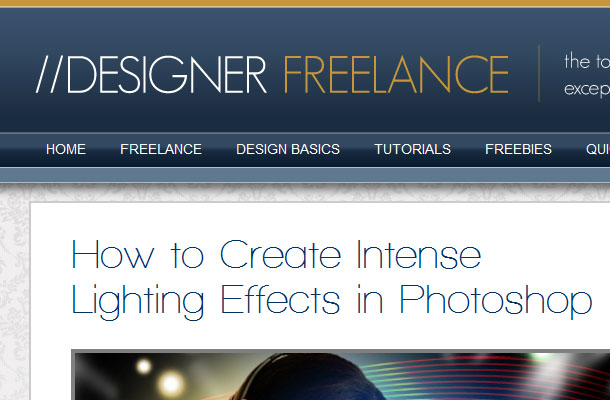 We are a blog for the graphic designer, centered in design techniques, tutorials and useful tips for the freelancer, Photoshop, illustrator, wordpress, freebies and how to handle your design business.
RSS Feed – Twitter
Lucas Cobb Design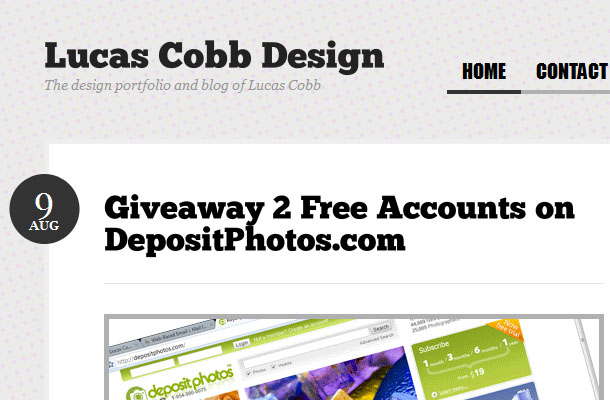 This blog features graphic design tips, tricks, tutorials & inspiration. It also focuses on articles related to photography, art, wordpress, web design, round-ups, design news, tutorial & tips.
RSS Feed – Facebook – Twitter
Design Juices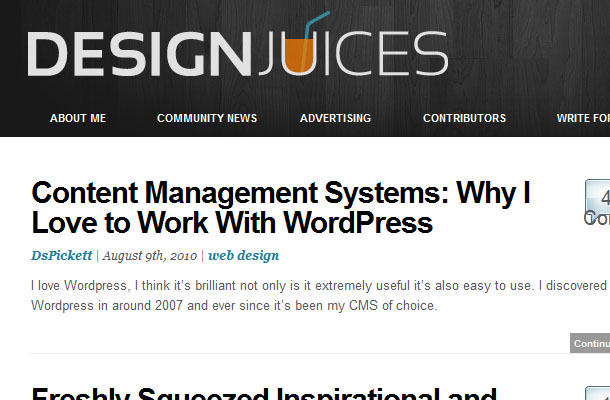 Design Blog to Inform, Inspire and Improve. I provide daily articles on the world of design, with articles covering the whole of the design spectrum.
RSS Feed – Facebook – Twitter
Aftfan Design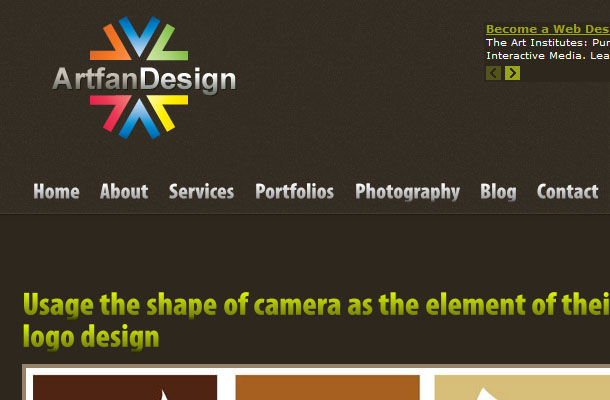 Web and graphic designer blog, which are share freebies resources related on web and graphic design, design articles, tutorial, inspirations artwork, also photography, etc.
RSS Feed – Facebook – Twitter
Famous Bloggers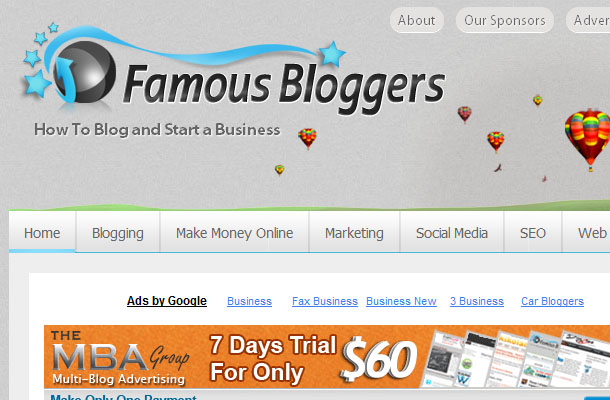 Famous Bloggers is a multi-author blog providing tips for blog success and monetization
RSS Feed – Facebook – Twitter
Theme Flash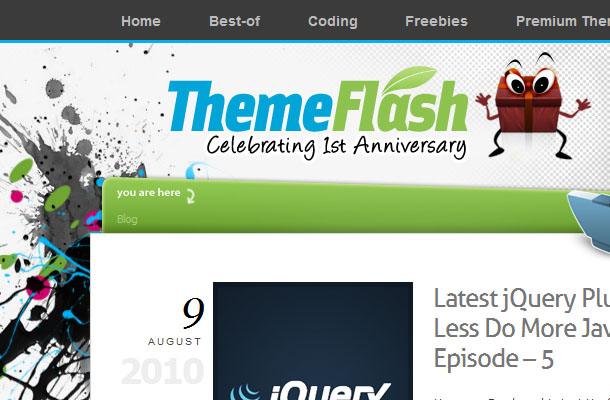 ThemeFlash is a design blog dedicated to bloggers, freelancers, web-developers and designers. Topics focus on web design,graphic design, tutorials and inspirational articles. Our goal is to help you to improve effectively on the modern web trendz with an beautiful design inspiration.
RSS Feed –  Twitter
Visual Swirl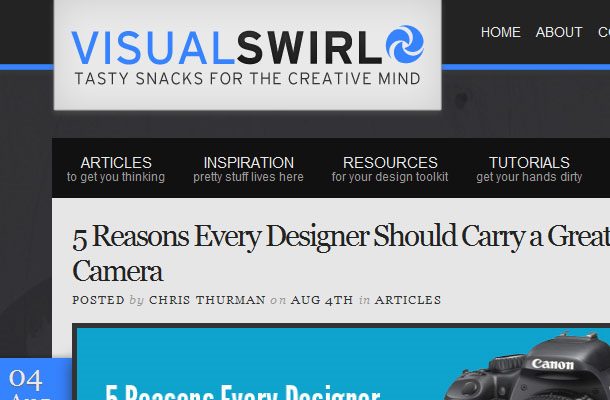 Visual Swirl is a design blog that focuses on developing designers by providing in-depth articles on design, resources and freebies (vectors, fonts, textures, icons, etc.), tutorials (photoshop, illustrator, css/html) and inspirational galleries.
RSS Feed – Facebook – Twitter
Inspirationfeed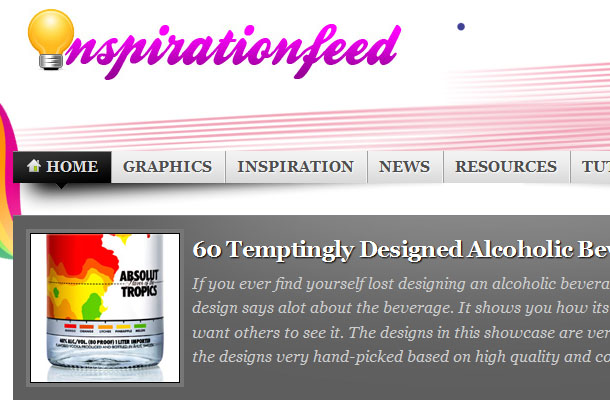 Founded in 2010, Inspirationfeed provides useful information about design, inspiration, tutorials, and other web related topics. Our goal is to inform our readers about the latest trending topics on the web.
RSS Feed – Twitter
SmashingBuzz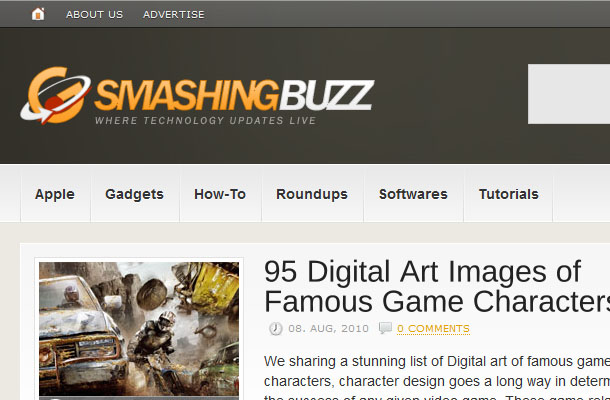 Smashing BUZZ belong to Emerging Technology and Creative Media network focusing on providing the highest quality resources, articles, roundups, Apple Updates, Tips and Tricks, tutorials and inspiration for Creative fields. Smashing BUZZ posts in alternative days update in fields such as Graphic Design, Web Design, Web Development, Print Media, Technology, Apple/MAC, iPhone, iPod, Gadgets, Movies, Music, audio, video, wallpapers, computer graphics, Utilities, and Photography.
RSS Feed – Facebook – Twitter
Admix Web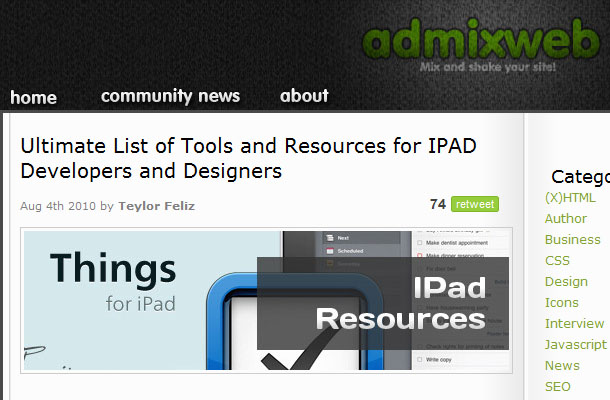 Web Development and Design blog to inspire, improve, and share knowledge of web development, web design, and graphic design. We feature tri-weekly posts, including original tutorials, original articles, intriguing interviews of fellow designers and developers, and round-ups of inspiration work discovered all around the web.
RSS Feed – Facebook – Twitter
Design Dazzling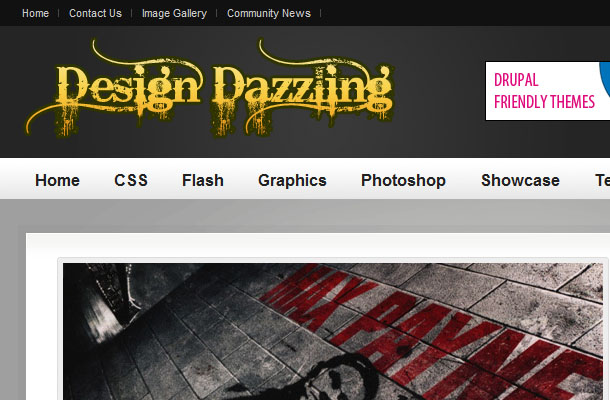 Design Dazzling is all about Web Design Resources and Techniques for Web Designers. We include Tutorials, CSS Designs, Javascript and JQuery effects, WordPress Plugins, and Web Development tools.
RSS Feed – Twitter
These are the blogs I am currently following on a weekly basis and can't wait for them to get bigger!