Taking advantage of computer software, type designers created an abundance of typefaces that have been used to stylish text and facilitate digital designs of art and graphics. A tattoo font is a style of typeface composed of graphs and fonts inspired by tattoo art. Selective tattoo fonts could be either used in desktop workstations or embedded in e-book or mobile applications, making it easy the initial design of tattoo pieces.
Font tattoos are sort of tattoo patterns in which text script is used to express meanings. These tattoos could be names of lovers, date of important day, inspirational quotes inked in stylish fonts, mostly cursive fonts. Tattoo fonts could also be a set of Symbol typefaces. Each typeface is tattoo symbol which represents particular meanings in certain cultures. So both font typefaces and symbol typefaces are among the collection of tattoo fonts in this post.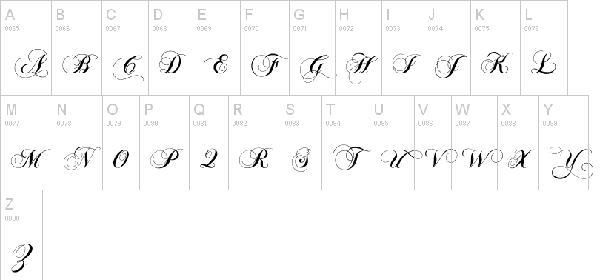 Chopin is a beautiful font developed by type designer Claude Pelletier. It's perfect to use it in the design of script tattoos as well as logo design and script for ceremony.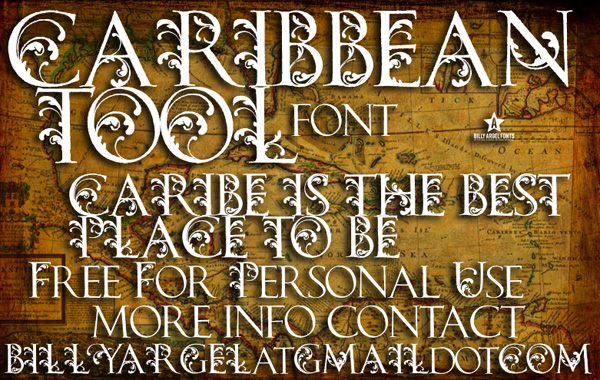 Billy Argel is a designer specializing in tattoo fonts and graphic vectors designs. He has launched more than 15 different types of fonts. Inspired by the artistic elements of Caribbean islands, Caribbean Tool font add ornaments on the form type of fonts.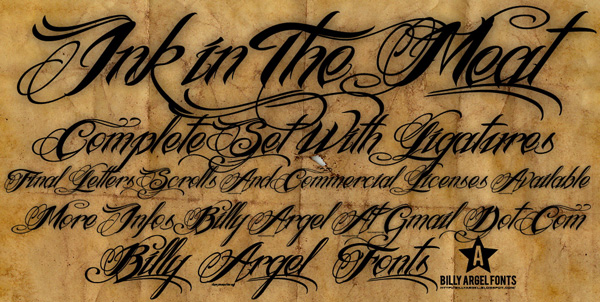 Ink In The Meat font is another design by Billy Argel, a cursive English font in free style. It's perfect to be used on quote tattoos.
Variante Initials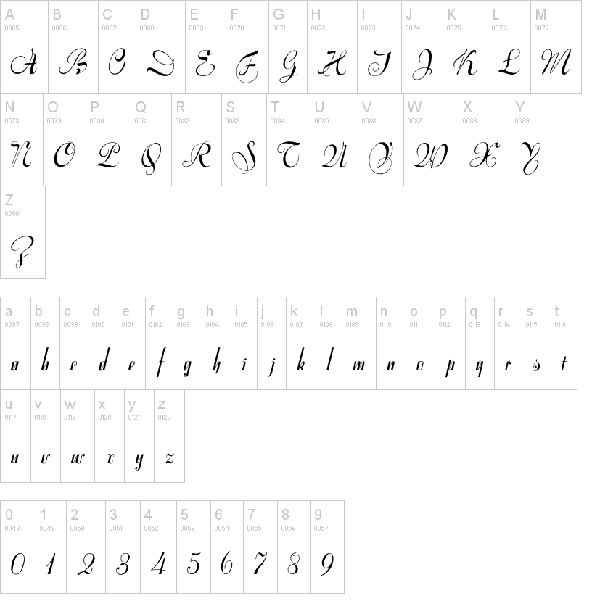 Variante Initials is another tattoo font by Claude Pelletier, inspired by Variante was designed by Joachim Romann.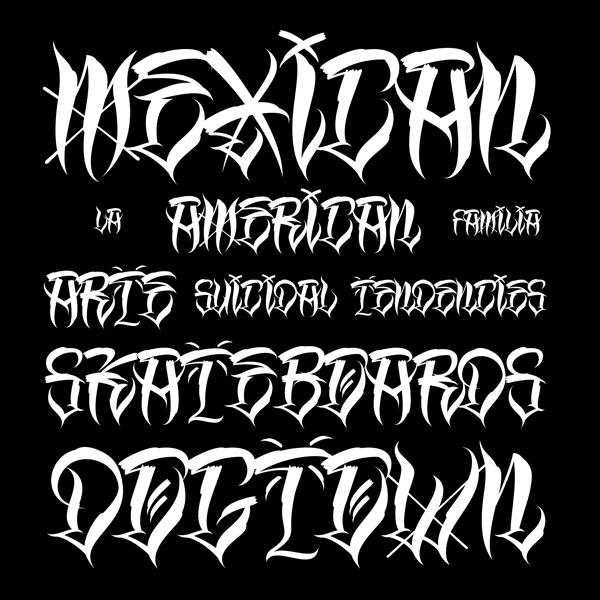 Los Angeles Homies font is a set of tattoo font designed by Bandung, Indonesia-based graphic designer Gilang Purnama Jaya (GP Typefoundry). Apparently influenced by the culture of the Pacific islands, the font looks like grass that grows in the bold wilderness.
Los Santos tattoo / graffiti font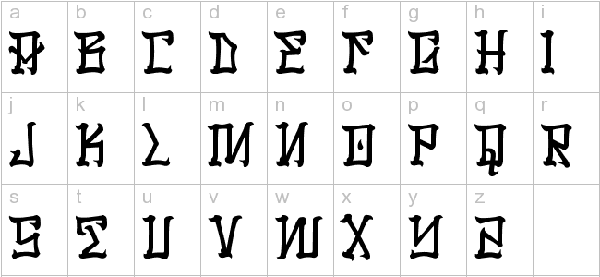 Another typeface by Gilang Purnama Jaya . It's feasible for the design of both tattoo and graffiti.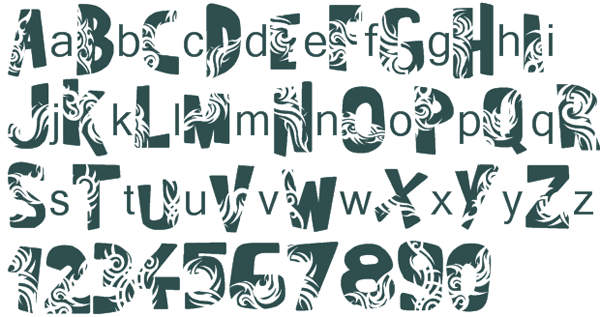 Imagex Imagexfonts is a French typeface designer who has worked as an illustrator, comics and video games maker, graphic and type designer for 30 years. Tuamotu is a set of tribal eroded fonts. It could be integrated with other graphics in tattoo design.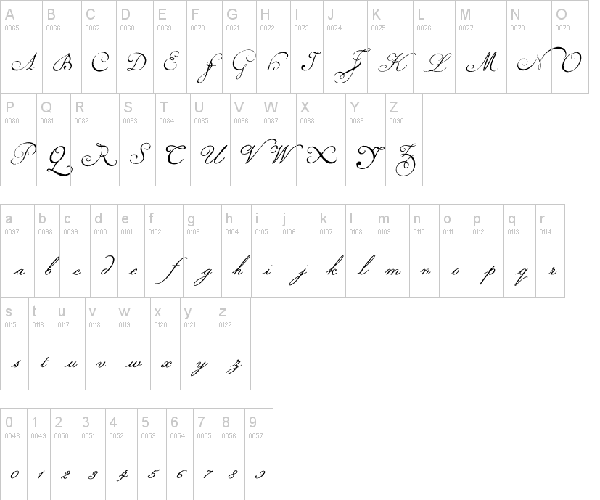 Elegant cursive font by Imagex
True Man Tattoos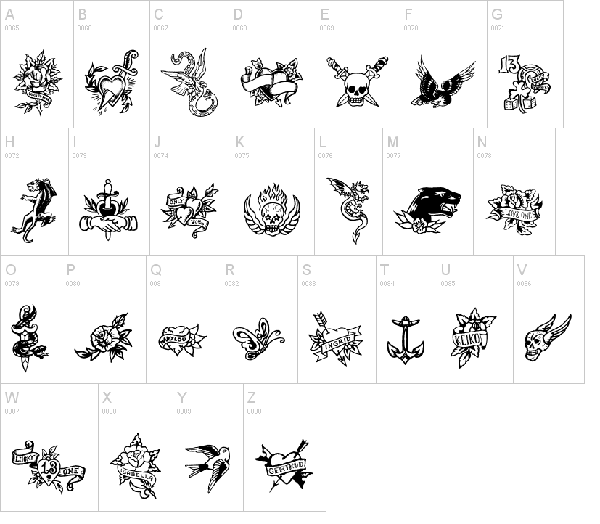 True Man Tattoos font is a set of tattoo typeface by Imagex which converts alphabet letters to popular tattoo symbols in fantastic style. Each symbol represents meaning in different cultures. The font is absolutely improving efficiency of artists.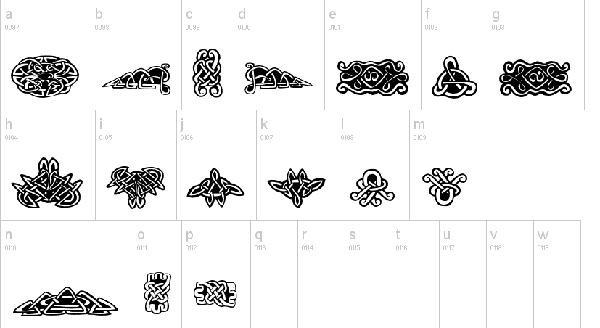 Font Environment is another amazing artist who designed sets of unique symbol typefaces featured in various designs of knots – FE Tattoo, Tattoo No1 font, Tattoo No2 font. Knots are symbols in many cultures. In Chinese, colorful knots are symbols of holiday celebration. In Celtic culture, knot symbol features infinite loops that represents a never ending cycle of death and rebirth. Knot is widely used as one of elements in Celtic tattoo.
Tattoo No1 font

Tattoo No2 font


Brazilian type designer and illustrator Douglas Vitkauskas created the great wonderful font vtks deja vu FONTS. Each letter is decorated with the pattern of flowers, which is quite identical in tattoo design.
VTKS Tattoo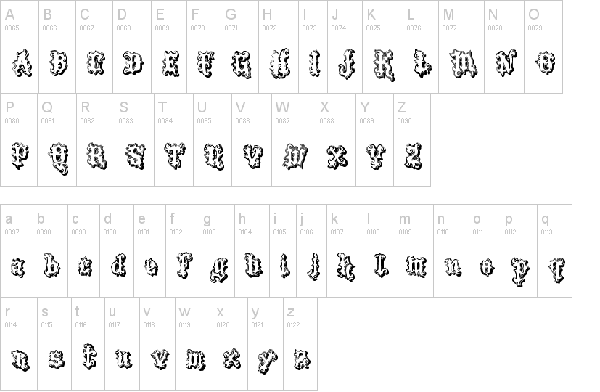 Another similar piece by Douglas Vitkauskas.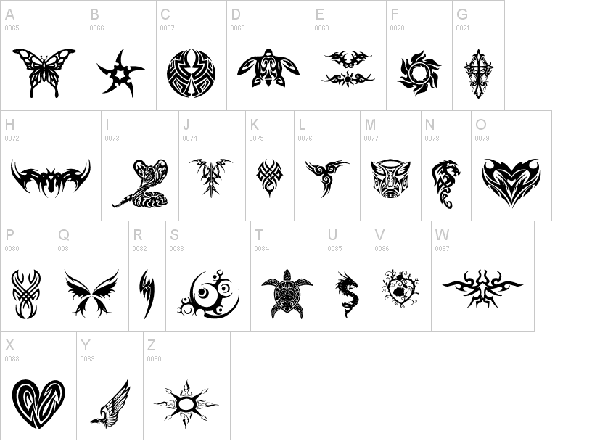 Tribal Tattoo is a set of symbol typeface by Douglas Vitkauskas featuring various symbols widely used in Polynesian tattoos. Tribal tattoo is a type of tattoo pattern originated from Polynesian tattoos.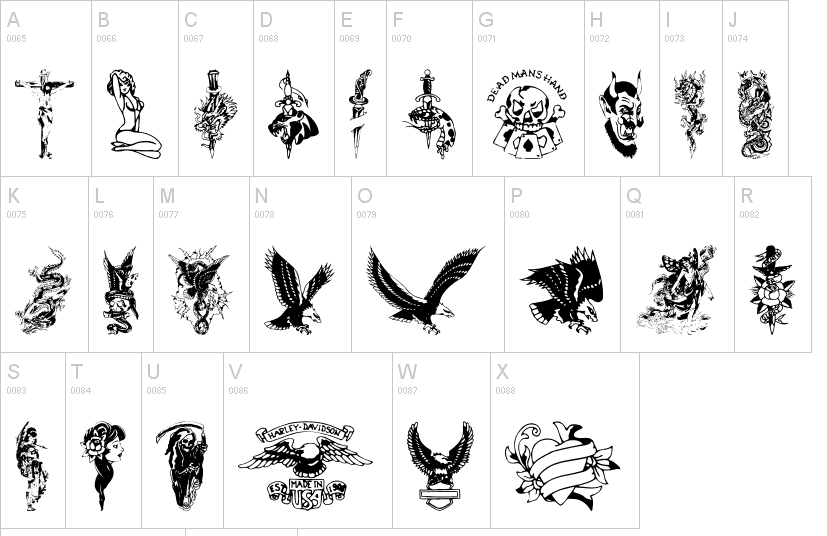 Tattoo Parlour is a set of symbol typeface by Daniel Gauthier featuring general popular graphics and symbols in tattoo design.
Another symbol font by woodcutter Manero.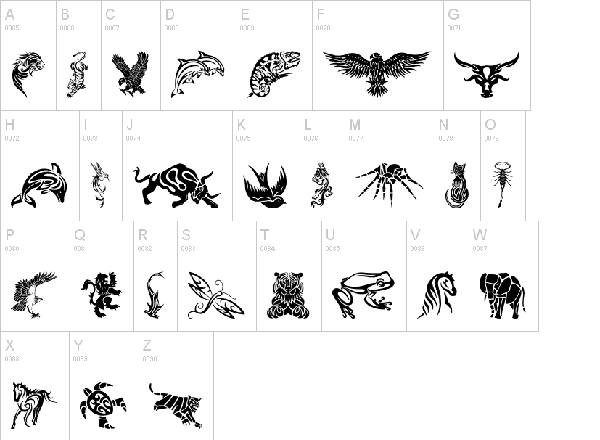 Tribal Animals and Tribal Dragons Tattoo are two tribal style typeface by Jonathan S. Harris featuring variety of animals in tribal style. Not all animals stem from indigenous Polynesian culture. Tribal tattoo, as a tattoo pattern has been extended and accepted worldwide.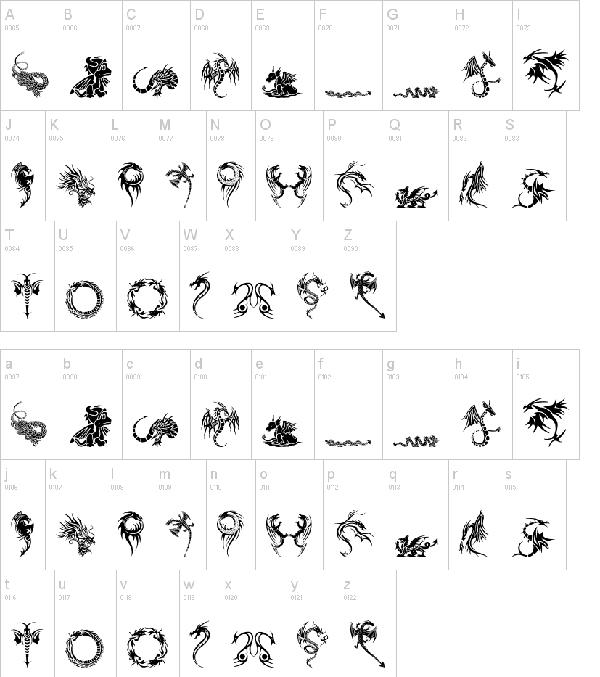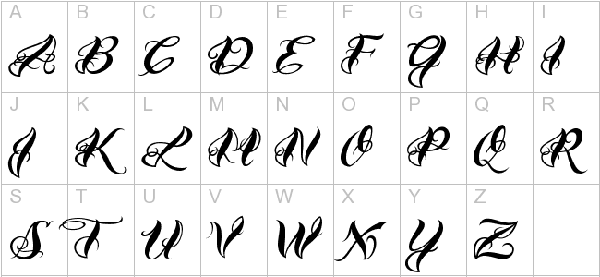 Vigilante TypeFace Corp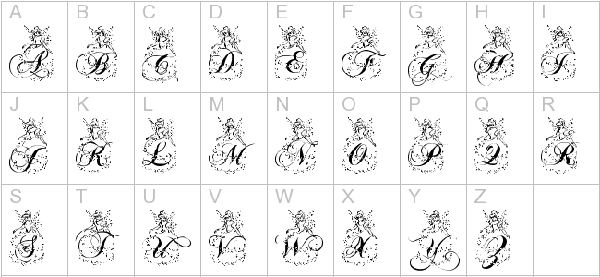 Vigilante TypeFace Corp is a set of cursive font by ArtsyLady. The wildness of power is perfect for lettering tattoos for men.
Fontazia Papilio
Fontazia Papilio is a set of graphics typeface by Denise Koehlerfeatures beautiful butterflies – perfect for ladies tattoo.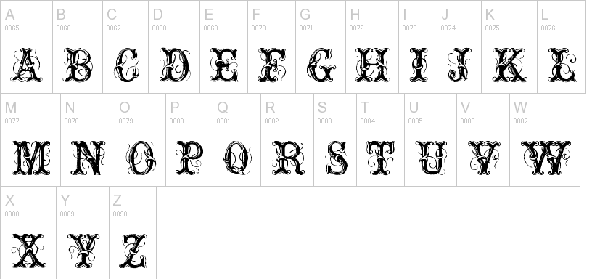 Extra Ornamental No2 Font by House of Lime, a set of decorated old English style typeface for tattooing names and important messages.
tattoo-girl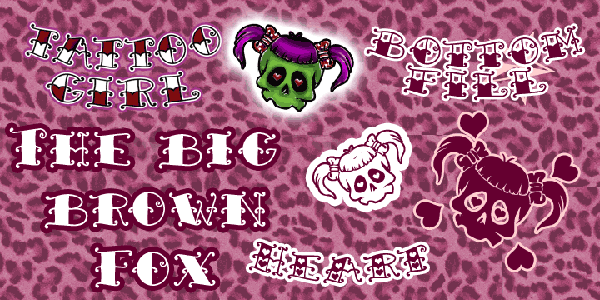 Tattoo girl by Otto Maurer
Brother Tattoo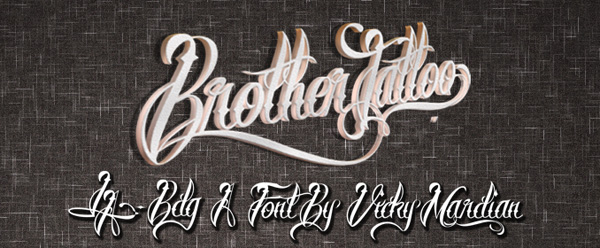 The handwriting style Brother Tattoo font by Måns Grebäck.
Mardian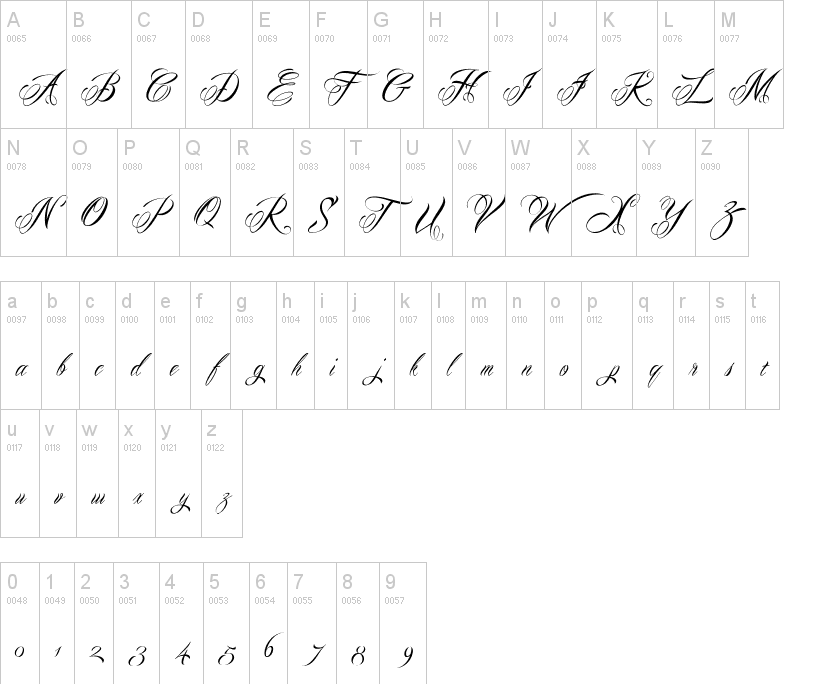 Mardian – elegant and cursive font Måns Grebäck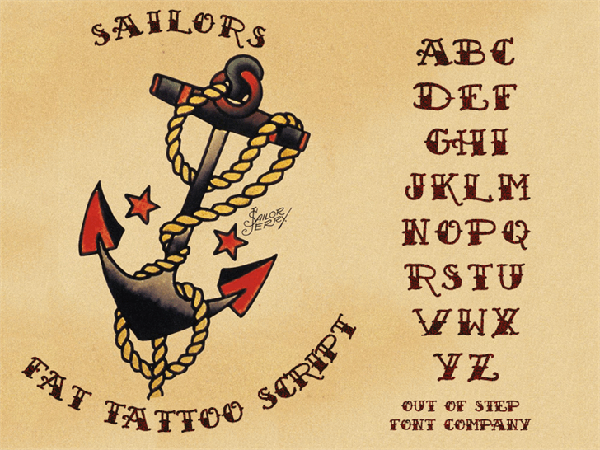 Sailor's Fat Tattoo Script by Out Of Step Font Company is a set of maritime tattoo font presents sense of safe and stable. The hand-drawn tattoo-style and graffiti-style fonts will blend seamlessly into any digital flash project.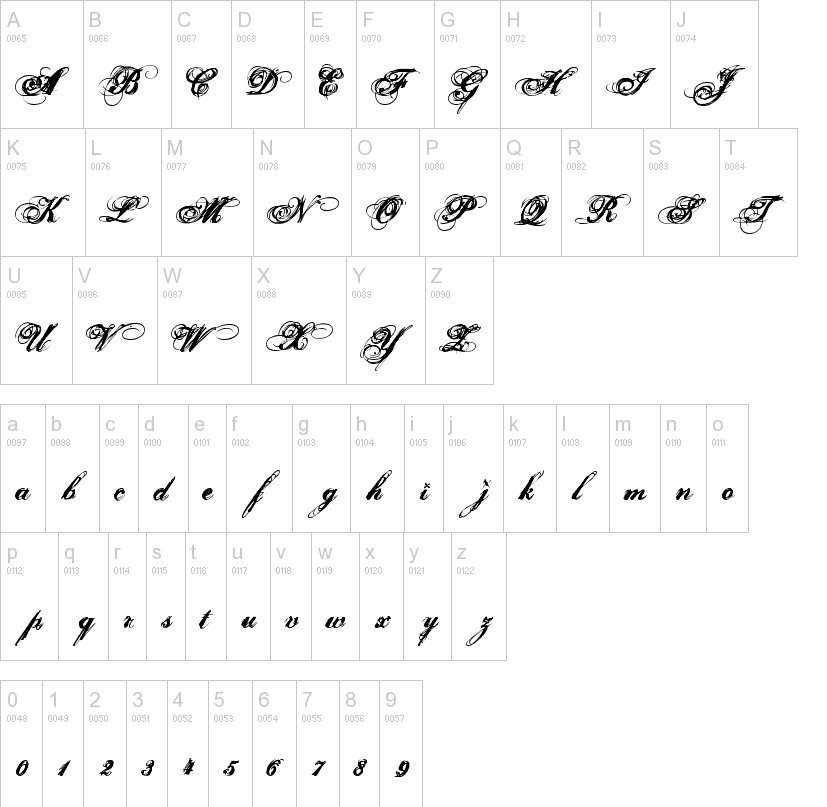 Hurricane SupaDupaSerif font is the excellent work by Xero Harrison, a type designer living in Pittsburgh, Pennsylvania.
Freebooter Script Font

Freebooter Script Font is the work by Apostrophic Labs. The design team Apostrophic Laboratories has created numerous types of complimentary letter quality.

Tribal font is a great idea and work by Apostrophic Lab. Each letter is rendered in tribal style, which extends the tattoo pattern to new level.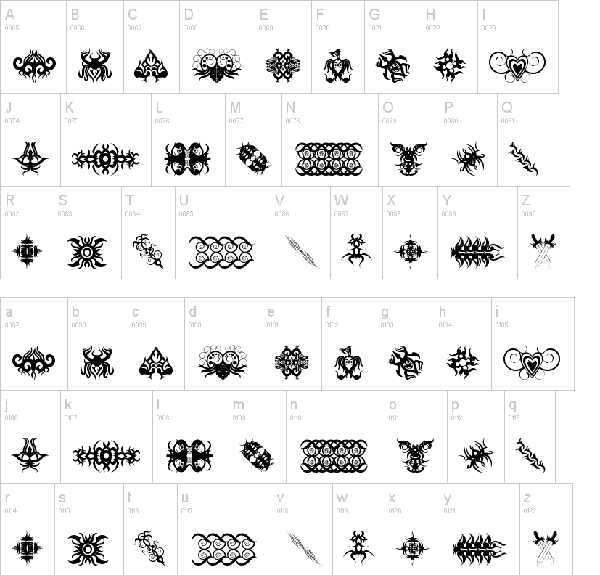 Tribal Tattoo Addict is a set of symbol typefaces by Dcoxy Design. As its name indicates, the font is right for those tattoo addicts who love dense tattoos with deep meanings.
Now you have gone through all the beautiful fonts, what is your favorite font? There's no double there are numerous tattoo fonts we have not listed here. If you come across a good one share with us in the comment.