Enter the world of Pencil Art
Pencils are something that we get to use early on in school. It's the first thing we use when we try to practice writing our names, answering test papers or graphing something for math. Apart from being a necessity in school, pencils are also a popular tool in art. You can see a lot of artists have taken a liking to create wonderful pencil art drawings. There is an awe and magnificence when you look at pencil drawings because they are done in a simple monochrome color and yet they can produce wonderful and unique looking art piece. The amount of detail that can be seen on the masterpieces is just unbelievable and it makes you really appreciate the time and effort placed on each work.
If you wish to start as a pencil artist then you don't have to worry about anything, below are some tips that you can take note of. Don't be discouraged at not having what they call as the talent to draw, talent does not simply appear on its own then there is no motivation and hard work that is placed into it. A lot of people try and earn how to do the basics before becoming really good. Don't let the judgment of other people affect you, if you love to do it and you know that you can then the best advice would be to go for it!
Learn the basic pencil drawing techniques
Make sure that you take your time to get the grips on the pencil strokes that you need for drawing. It's important that you know which stroke is for which part of the portrait or landscape. It also helps when you know the level of lightness or darkness your pencils have so that you will not be confused on which one to use during the drawing process. You should also decide on the type of technique you wish to achieve or to work on with your present artwork.
There are things like the cross hatching as well as the back and forth technique which some artists prefer to use. Pick one that works well with you, and the quality of the artwork oftentimes depends on the style that the artist is most comfortable in using. However if you are practicing to learn a technique then it is okay to use them to get better or when you have a goal set in front of you, like a future artwork you wish to accomplish for example.
Types of pencil art techniques
Light outline/Heavy outline
True to its name, the light outline is basically your sketch or guideline. You can use a ruler or draw it free hand, depending on the subject that you are drawing. This is the most basic technique that you will use in all of your artwork so it is important that you learn how to outline your drawing using very light strokes. Too much pressure on the pencil will destroy the light outline and can cause problems when you are finishing up with your work.
The heavy outline is on the contrary used at the end of the artwork process. This is used to define certain objects in the drawing that you wish to focus or to stand out. Try to use as heavy pressure as you and make sure that lines are drawn out boldly and easy to distinguish. Most of the time the heavy outlines are drawn in free hand and is created by putting more pressure and holding the pencil closer towards the nib for a better sense of control.
Hatching technique
This is a technique that you use to mark out the small lines which are bunched together in order to create a fill color from a faraway point. You can call it as a shading technique and can vary from light or dark shades depending on the need on the artwork.
Cross hatching technique
A technique that is the same as hatching. However the entire process is repeated on the opposite direction and in the second layer that is placed on top of the first layer. This is a very useful shading technique that can help you add the darker shades that you need for the drawing. You can add one or more layers to get the results that you like. Then again when you want to blend with the graphite then you should not use this technique to avoid drowning the colors and creating the blend that you need.
Stipping technique
The technique is close to hatching but on the other hand you use very small lines like tiny dashes. This is great for shading smaller scope areas like the subject's iris or the small details of the facial hair. When you are blending using light pressure then this is the technique that you should go for.
The back and forth stroke technique
Reading by the name this technique, it's the easiest and simplest shading technique you can learn. You may have used this before because it is the simple act of shading back and forth with a pencil. You can use heavy or lighter pencil shading on this and it will look great near the outline of the drawing. It's a good technique to use when you want to fill the shades that have been missed in a certain portion of the drawing.
There are more techniques that you can choose to learn. Just remember that you need to have the determination and patience to master the techniques and finally produce your very own masterpiece in no time.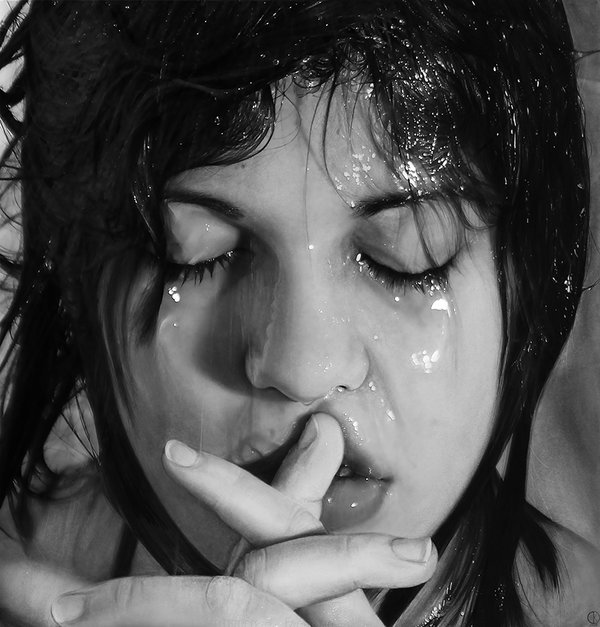 Realistic work of riflesso pencil on paper by diegokoi. This masterpiece is simply stunning that it perfectly outlines the hair and droplets of water in amazing precision.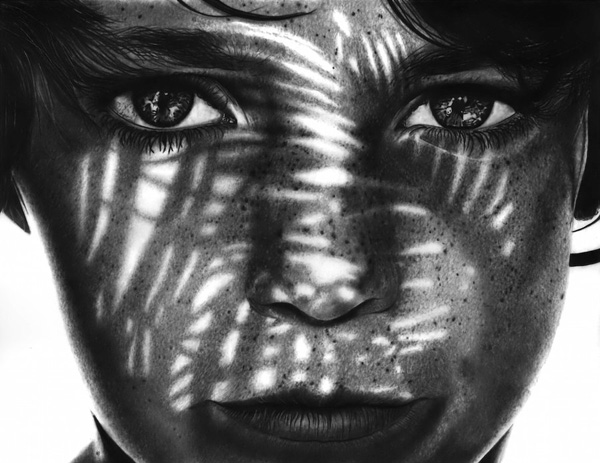 Summer days pencil art. The art depicts a face of a regular person with freckles, standing in the shade one summer afternoon.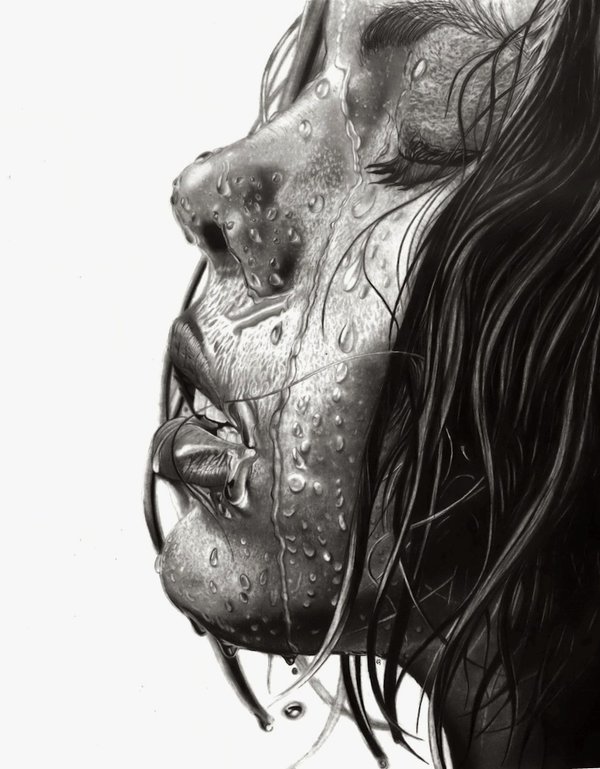 Another water inspired pencil art drawing that details on water droplets. A marvelous piece of work that puts thorough details into achieving the shapeless and fluid action of water.
Cozy winter pencil art. True to the winter season, the comfort of the fur drawn in this masterpiece is truly remarkable and gives us the feeling of warmth and contentment.
Pencil portrait of Ray Bradbury. The play made on drawing the glasses makes the subject look more interesting and come to life.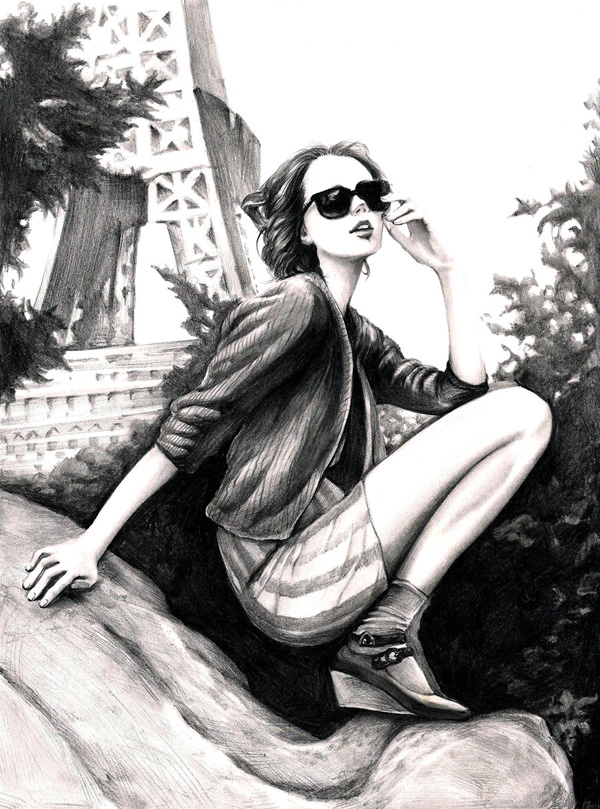 A 2D pencil drawing of a young woman in vacation to Paris. The shiny sunglasses and playful pose gives the impression of a modern woman who likes to have fun and discover new places.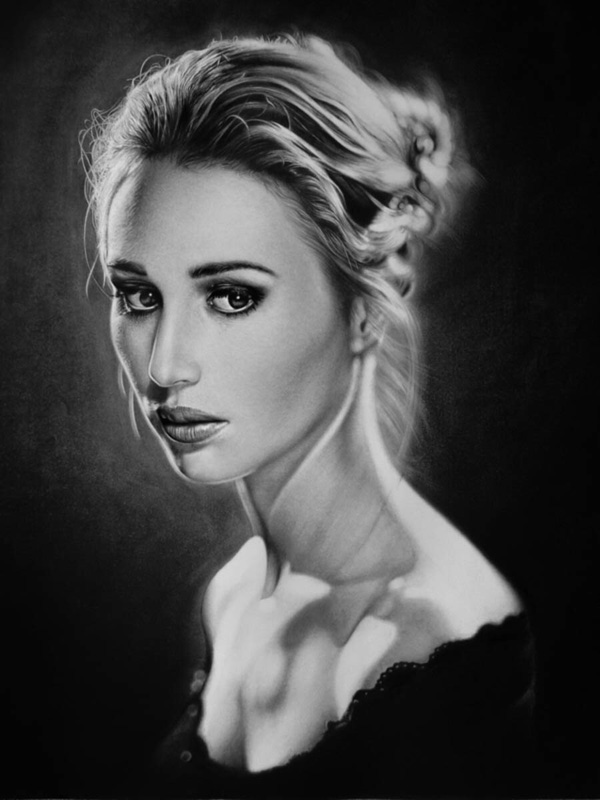 Pencil portrait of a woman entitled Paper Boats. It's a portrait of a beautiful woman casting a shy look beside her.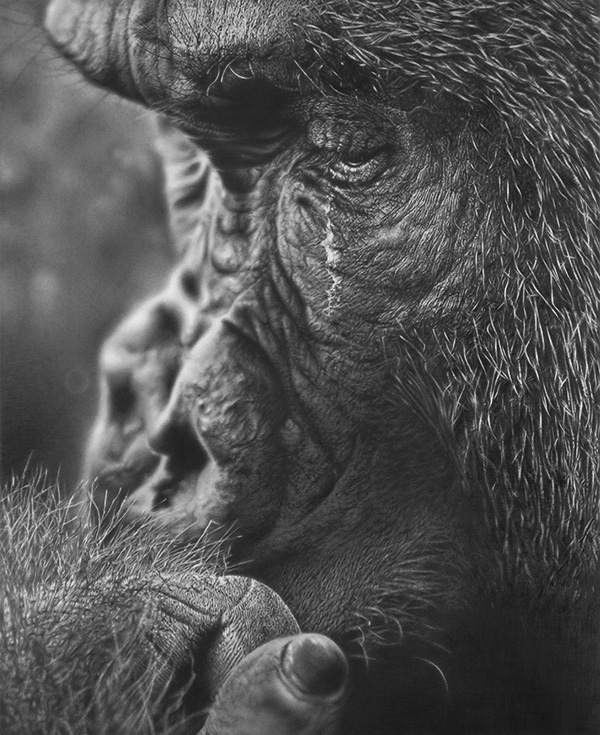 A 3D pencil painting entitled Subject #7. It shows a side portrait of which seemingly looks like an ape shedding tears.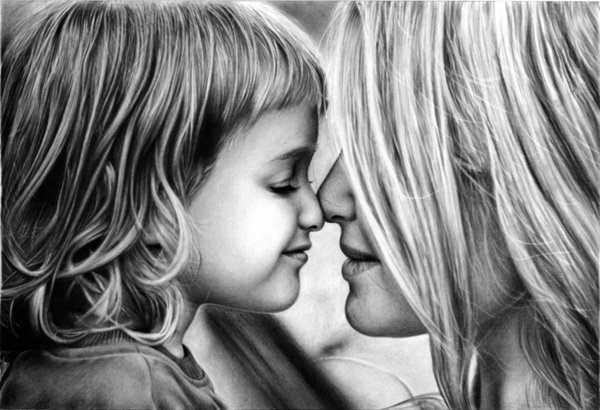 A wonderful pencil drawing of a Mother's Journey. For many, motherhood is something really special and is a huge part of a woman's life. That love and joy is well depicted on the masterpiece.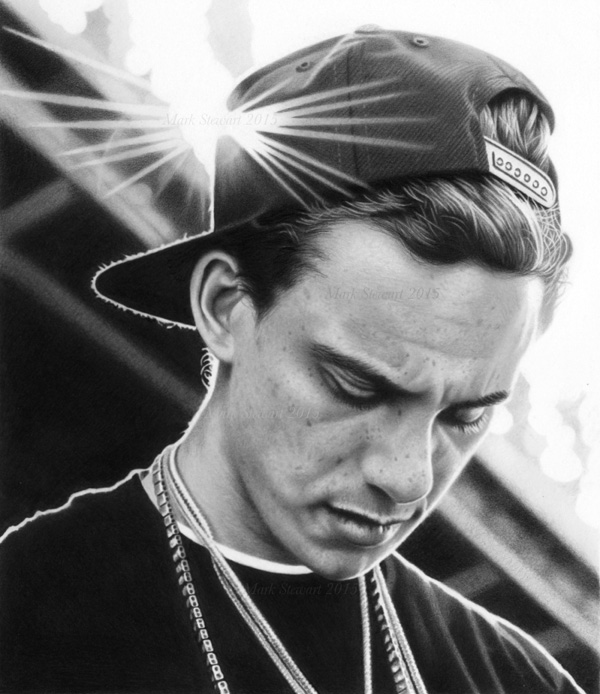 Portrait of a young man entitled Logic. This portrait shows a young man who looks to be living in a highly urbanized area with his head down looking at something he is probably holding.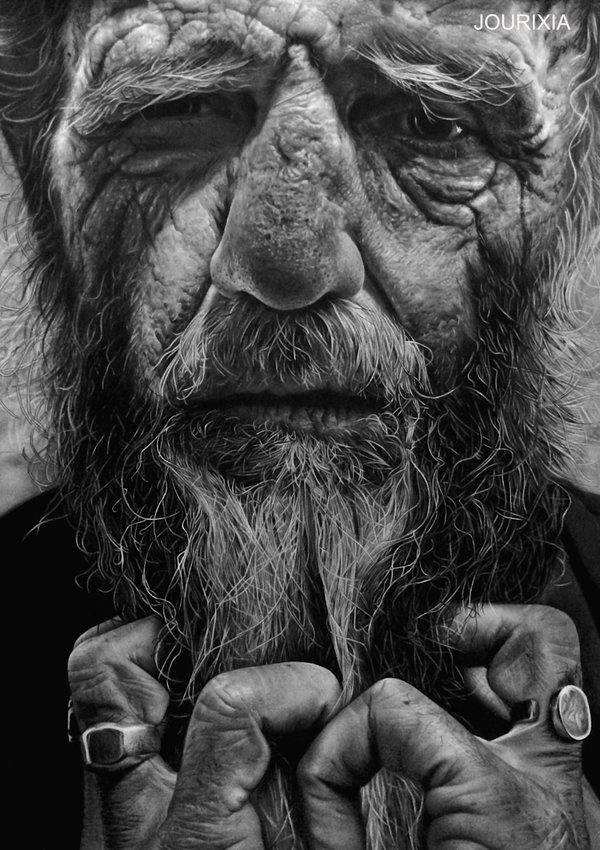 Portrait of an aging man entitled Life. This portrait aims to depict the struggles and challenges which life leaves us through time. The portrait shows what has become of a man who has spent his lifetime and has experienced a lot along the way.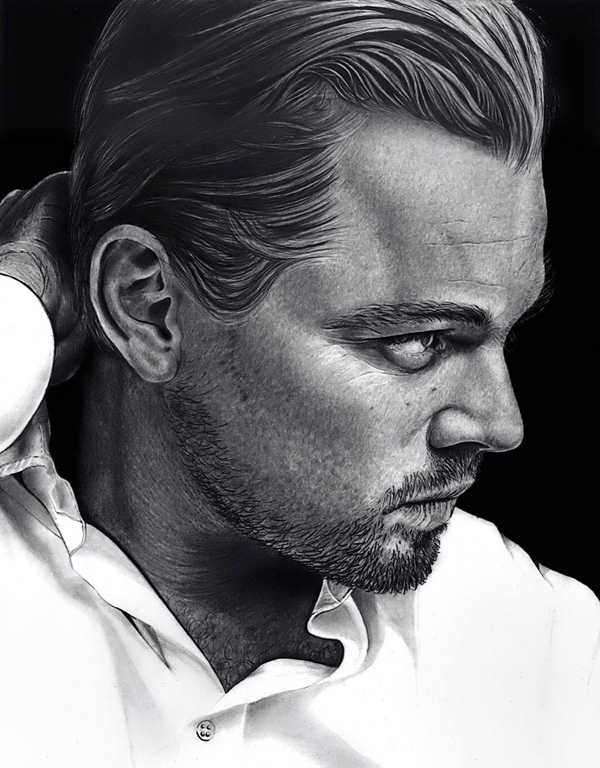 Pencil portrait of Leonardo DiCaprio. Hollywood star Leonardo DiCaprio is drawn to be looking sharply sideways with his hand brushing his seemingly well combed hair.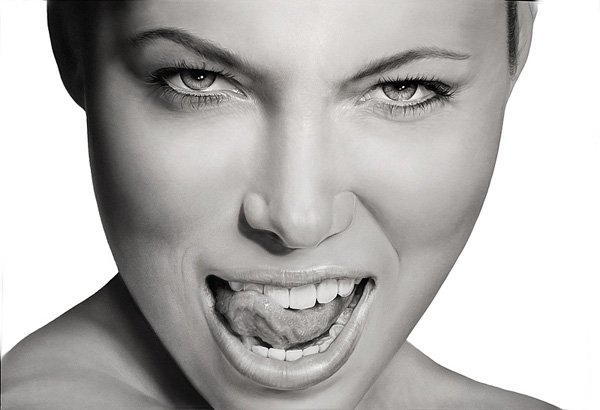 Pencil portrait of actress Jessica Biel. The tidiness of this pencil portrait is simply stunning as it masks all the indications that the portrait is even done with pencil.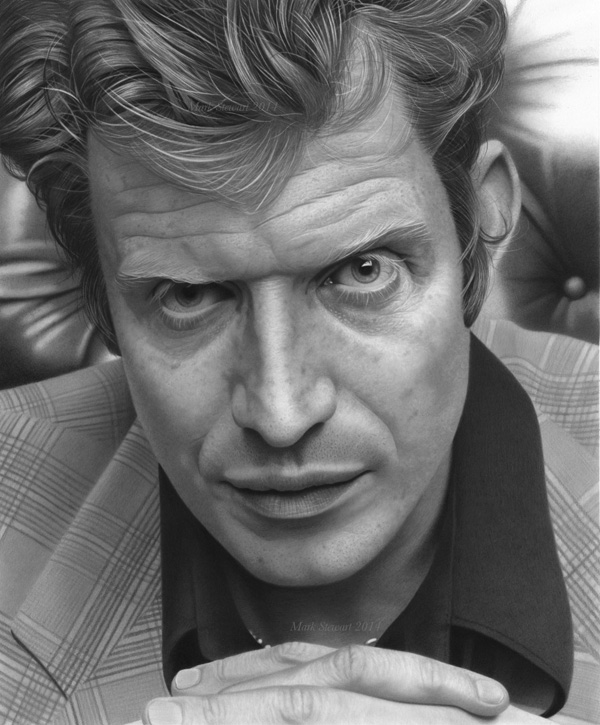 Jason Flemyng pencil portrait. A wonderful work of art that captures all the creases and detailed strands of the subject, making it very realistic and entertaining to view.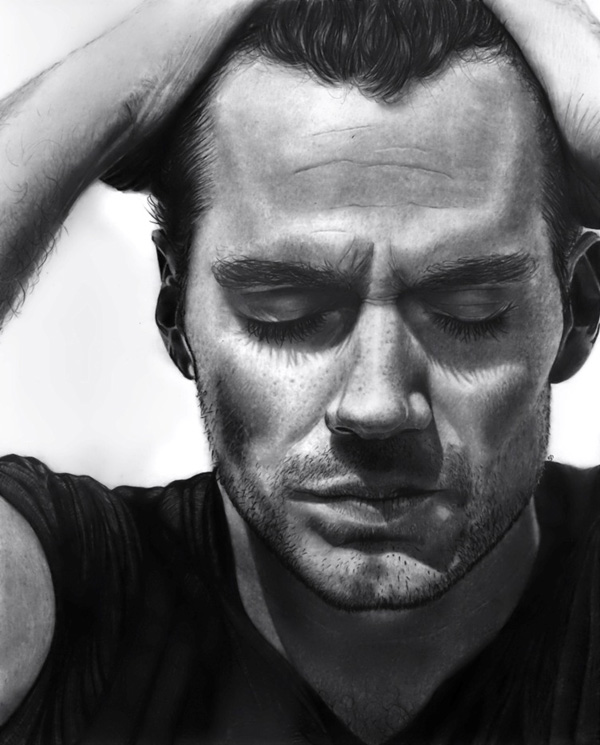 A pencil portrait of Henry Cavill. A great thing about pencil portraits is that the monochrome color adds to the dramatic effect which the artist wants to portray on the subject.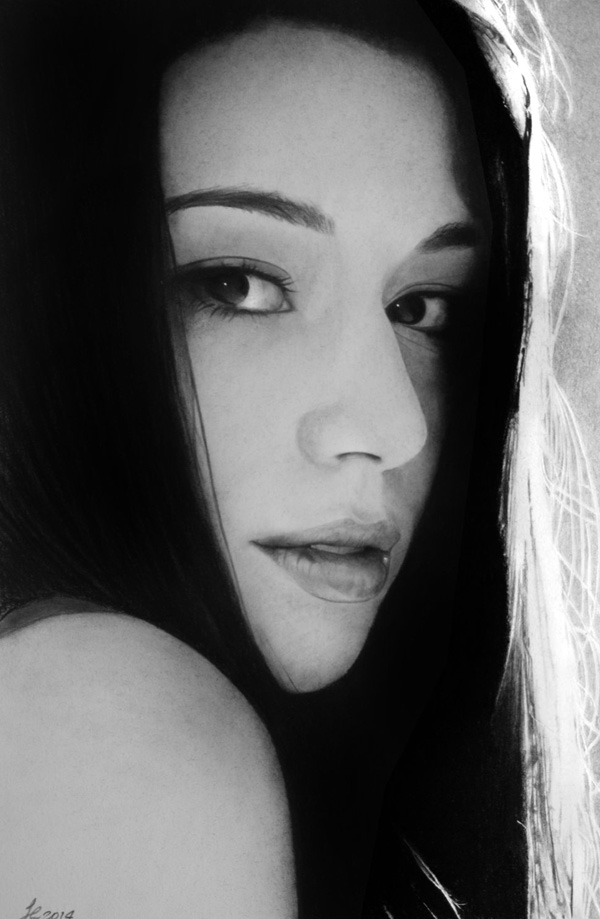 Mystifying portrait in pencil of a woman named Francesca. The subject is drawn with soft features and needing eyes that simply wants you to fall in love with them. Beautiful and enthralling piece of art.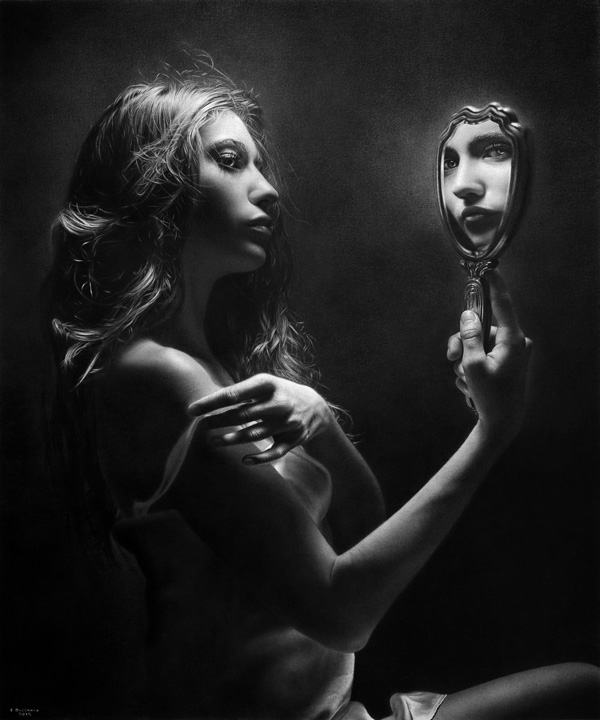 Pencil portrait called Fortuna et Contingentiae. It shows a woman seemingly readying herself for bed looking at the viewer by view of the hand mirror. The dark surroundings simply add to the serenity of the drawing.
Forget me not portrait of a young lady with butterflies on her hair. Different from the previous monochrome pencil drawings, this artwork uses other pencil hues to emphasize the eyes of the subject.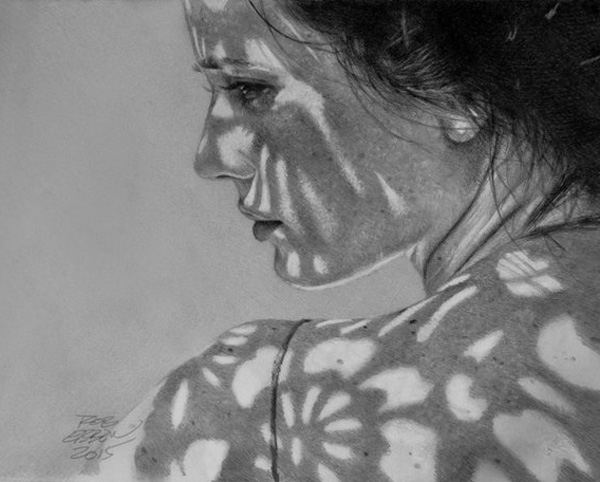 A portrait with the title Eva Green light on skin. This shows a woman, Eva Green who is under the shade as the light gently touches her bare shoulders.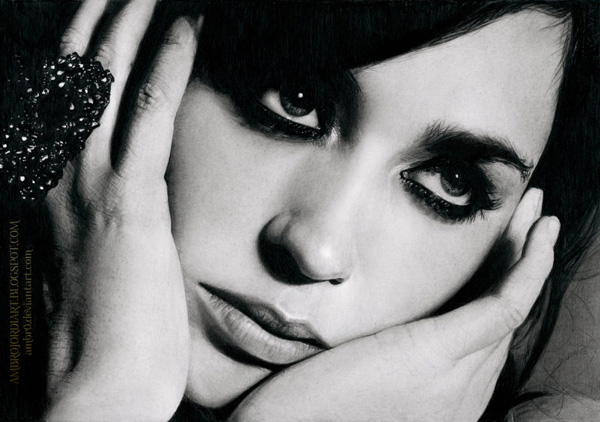 A strong and confident pencil portrait of actress Emily Blunt. The artist has made a great job in detailing the signature eyes and makeup of the actress plus the extravagantly decorated ring on her finger.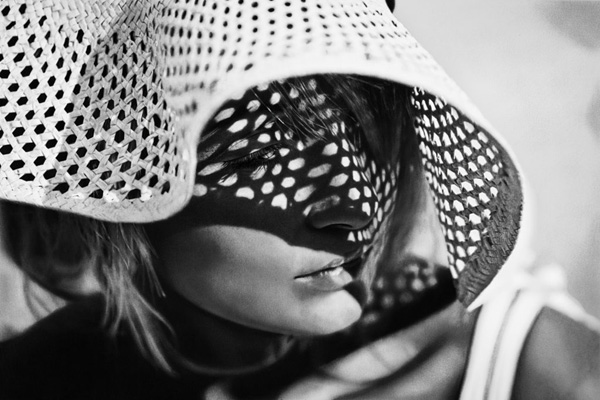 Pencil portrait of a woman wearing a hat entitled Dyxtreme 6. The detail that was put into creating the hat shadows unto the face is simply amazing.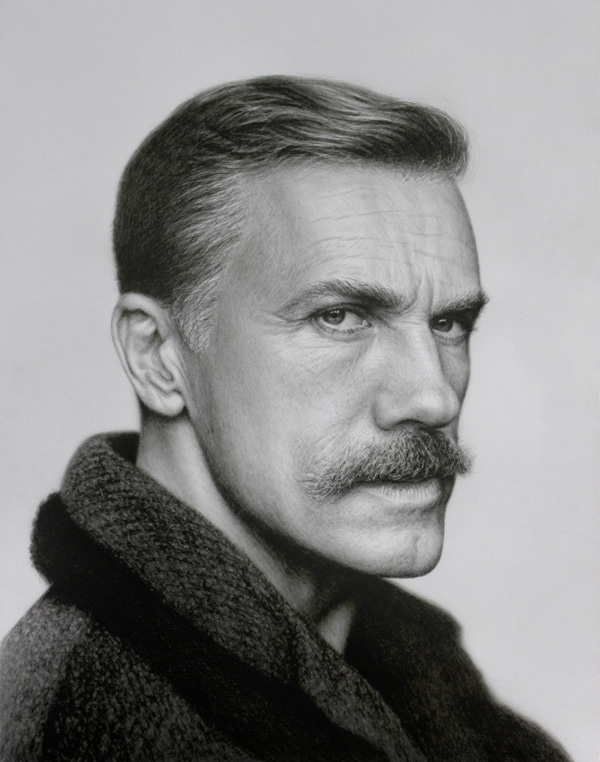 A pencil drawing of Cristoph Waltz. The portrait is so clearly drawn that you can barely guess it was drawn by pencil; timeless and flawless.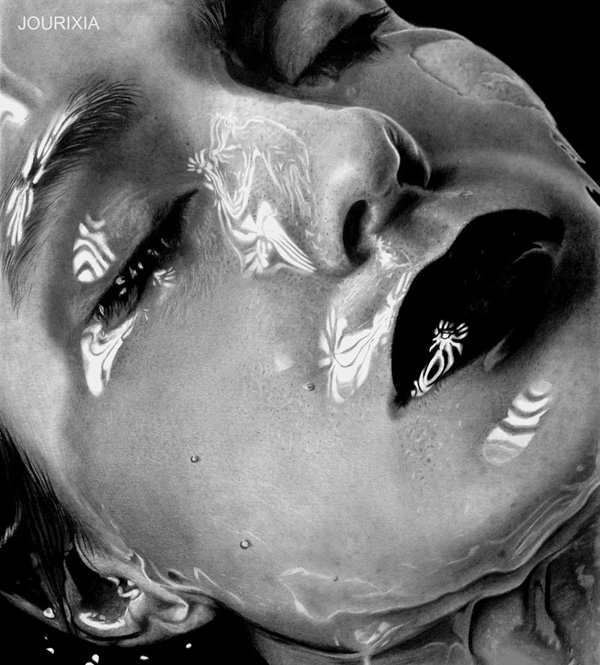 A close up pencil portrait of a beautiful woman. Patterns of somewhat silhouettes of lights shine across her face as she seems to have been submerged in water.
A thorough Clint Eastwood pencil portrait. There have been a lot of artworks of this actor but it doesn't make him less of a good subject to draw. Amazing work on the details especially on the eyes and forehead creases.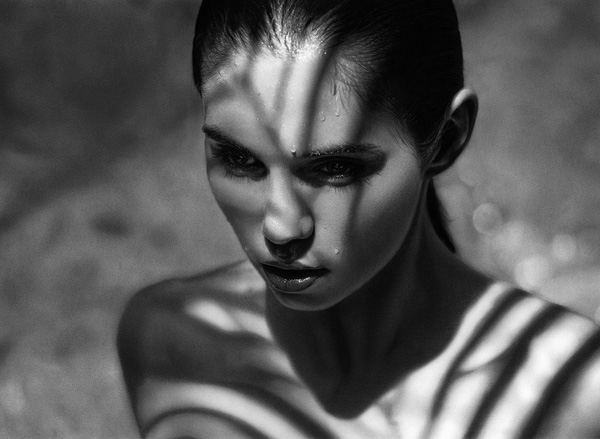 A hauntingly beautiful portrait in pencil entitled Ana Maria Ilinca drawing 23. The emphasis on the shadows makes the drawing truly realistic and easily stands out.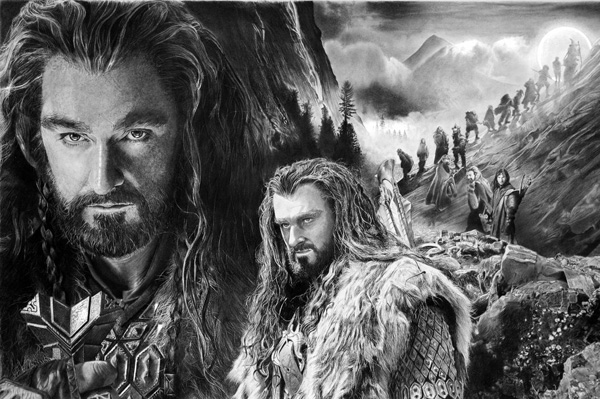 Thorin Oakenshield pencil portrait. The amount of creativity and details put on the portrait are astonishing as well as how the background was put together and blended well.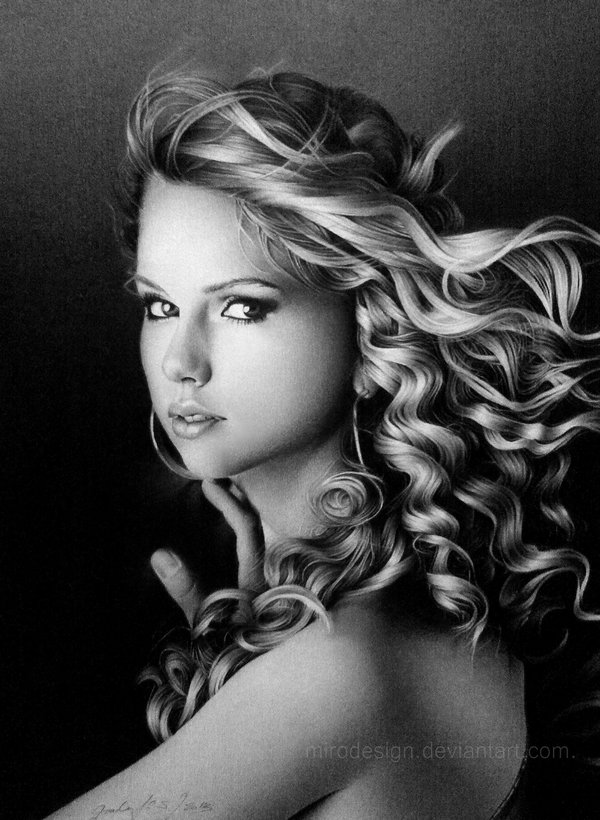 Taylor Swift pencil portrait. Country singer Taylor Swift as depicted in a pencil portrait sporting her previous long curls and drawn with strikingly beautiful eyes.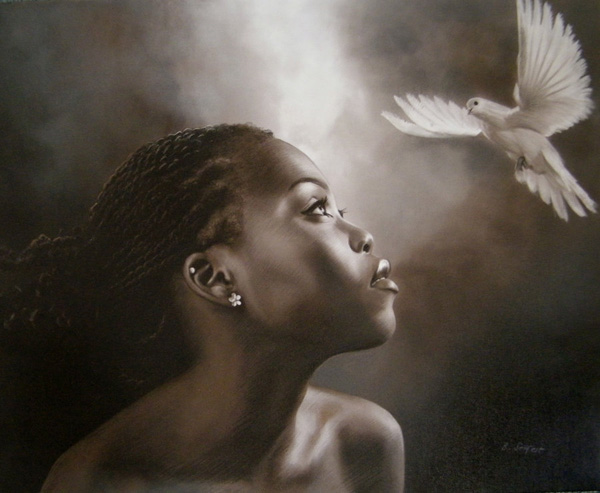 A colored pencil drawing of a young woman and a dove entitled song of hope. The artwork depicts a pretty young woman with flower earrings looking up to a white dove fluttering close by.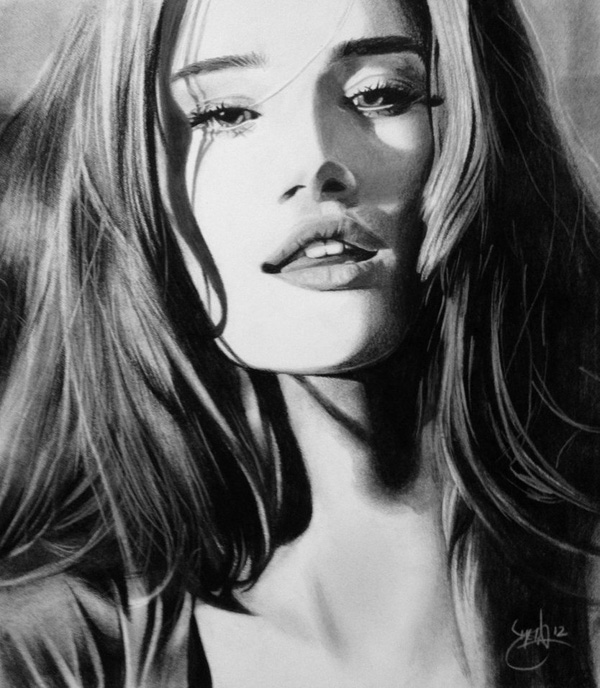 Pencil portrait of a woman entitled sensual. True to the title, the woman is drawn looking eagerly to the audience as if to entice them to look deep into her eyes.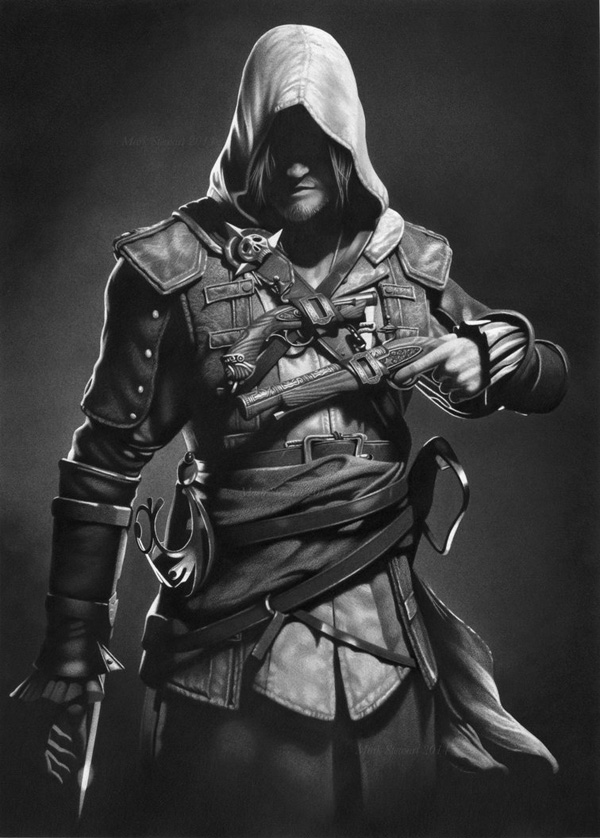 A perfectly well detailed Assassins Creed drawing. The fact that this was done by pencil is very impressive since you can definitely see the details that have been put through the costume and how well that signature shadow is drawn across the face.