Who is Banksy? Well his one of the most famous and unknown artists of his generation, who's work are influenced by political issues, critiquing war, capitalism, and many more that have popped up on walls in cities around the world. He used symbolism in his art to express his views which are now national treasures across the world, while keeping his identity a closely guarded secret. The man behind the wall as they say.
Enjoy these examples of Banksy's famous artwork & tell us which ones you'd be happy to have it on your wall.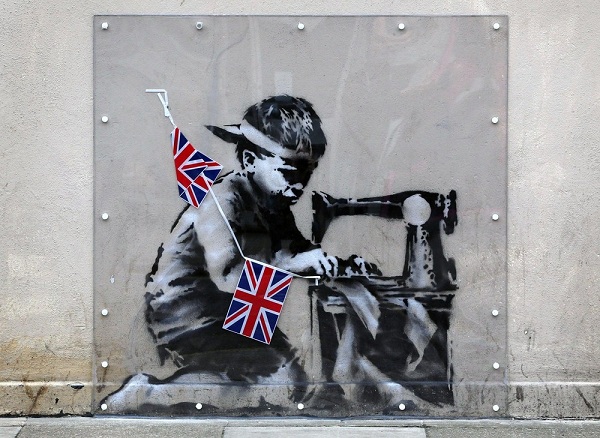 Poor child making Union Jack flags on a sewing machine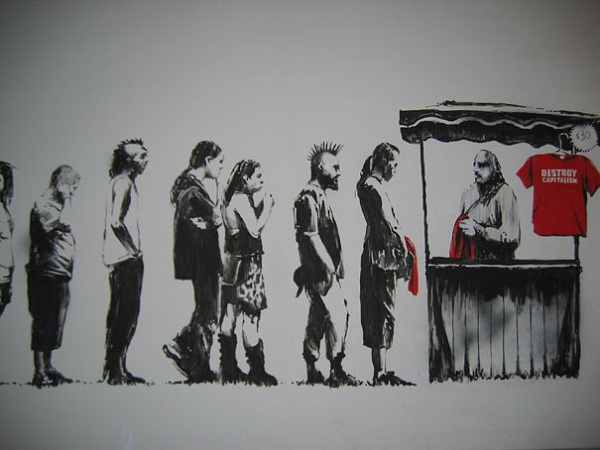 Anti-capitalism for sale, Los Angeles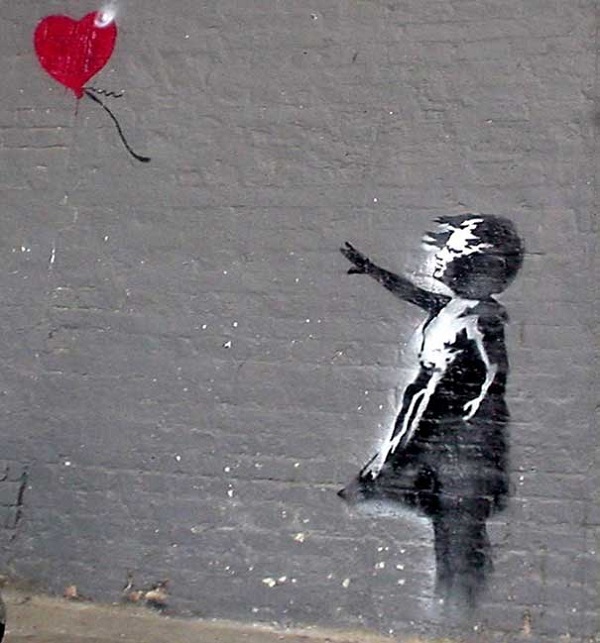 Girl with a balloon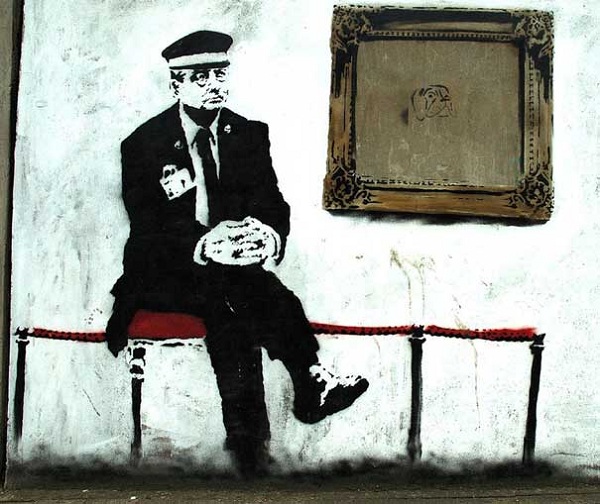 Man and a Dog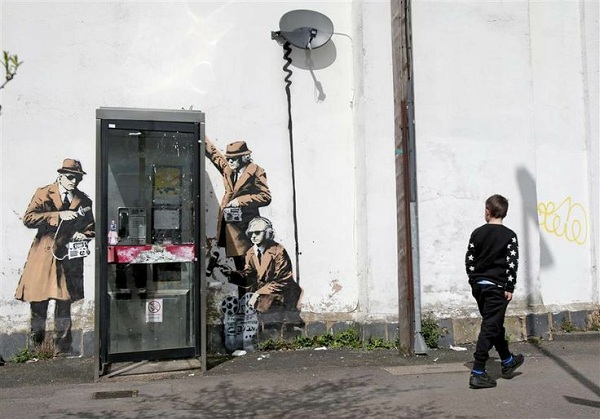 Three people listening into a conversation at a telephone box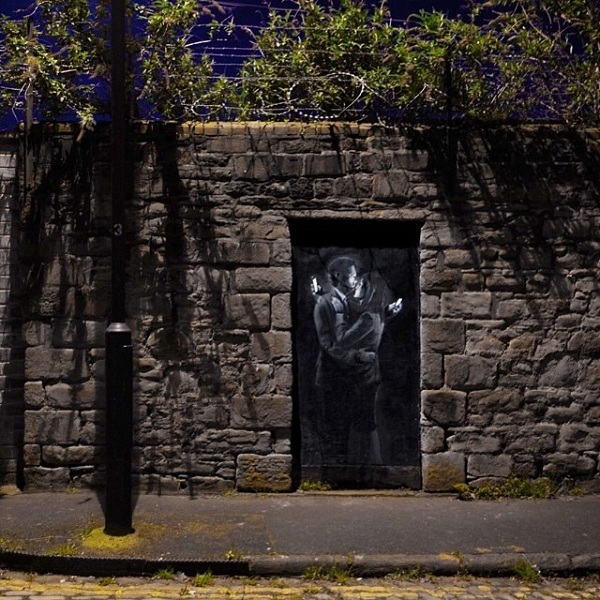 "Mobile Lovers"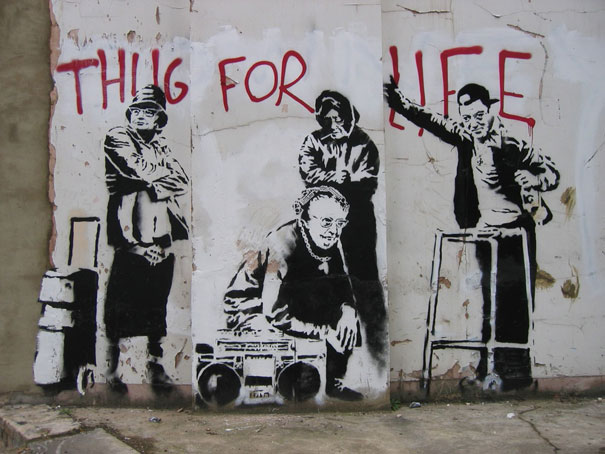 Thug for Life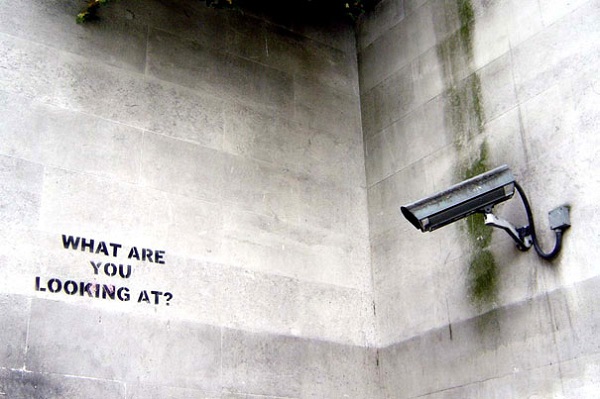 What are you looking at?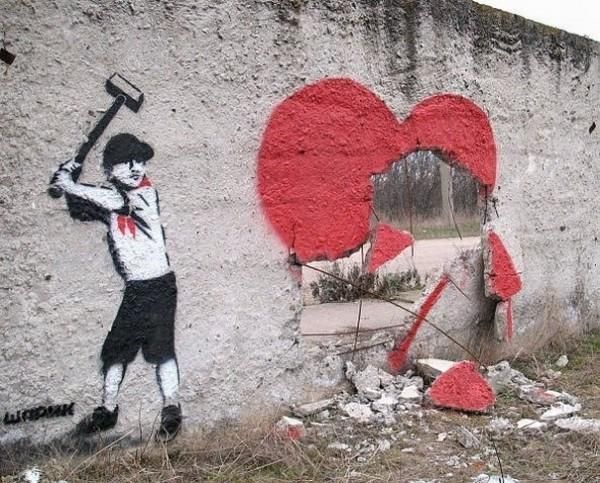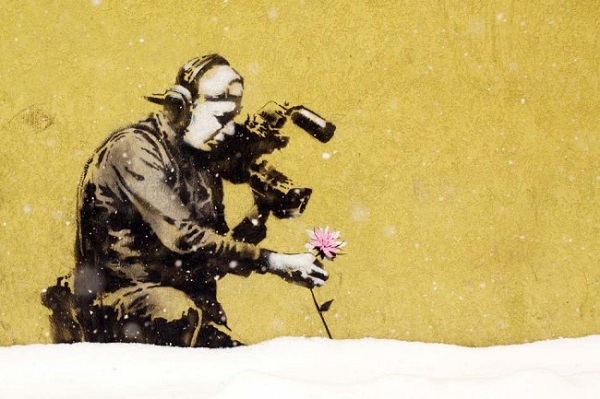 Cameraman, stooping down to take video footage of a flower.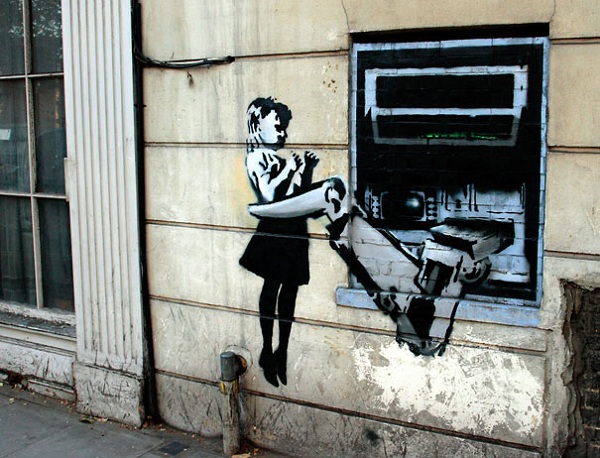 Cashpoint girl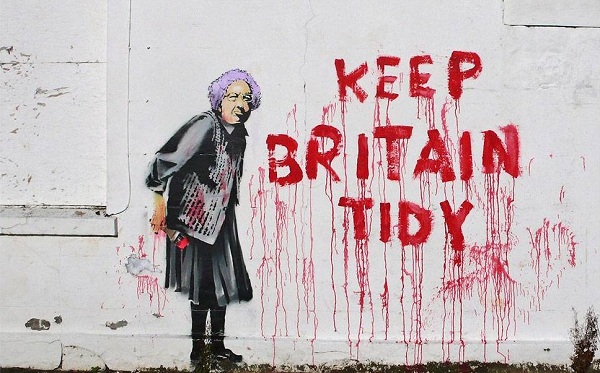 Keep Britain tidy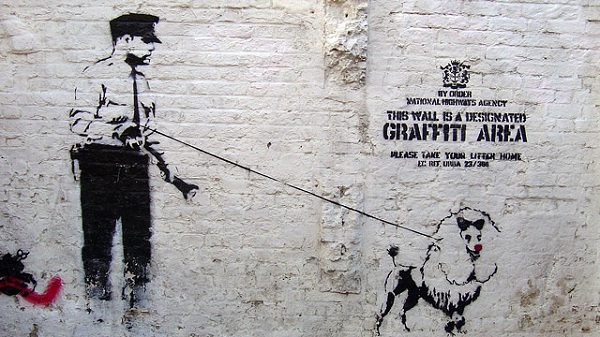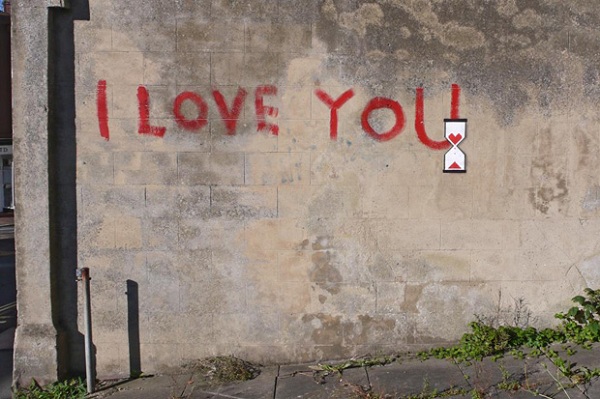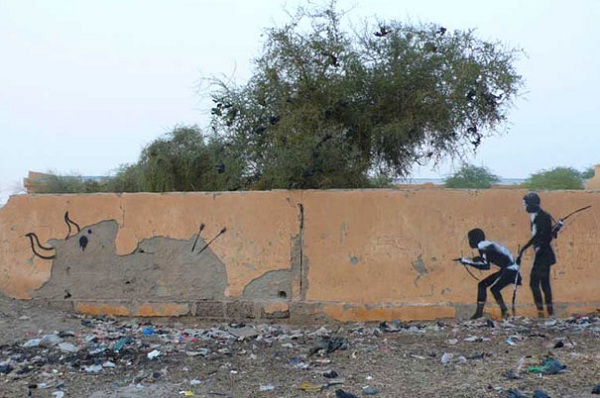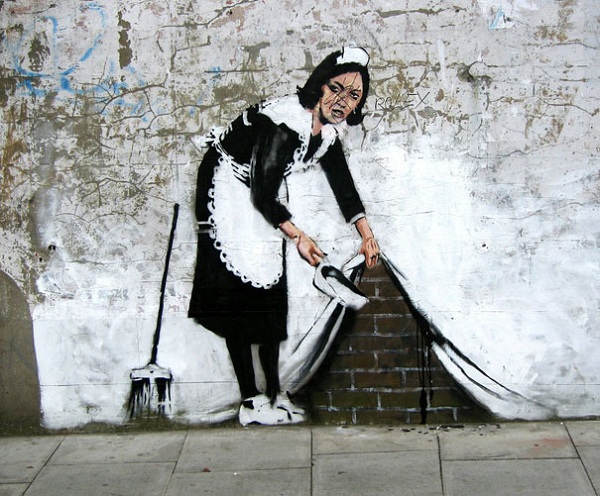 Made in London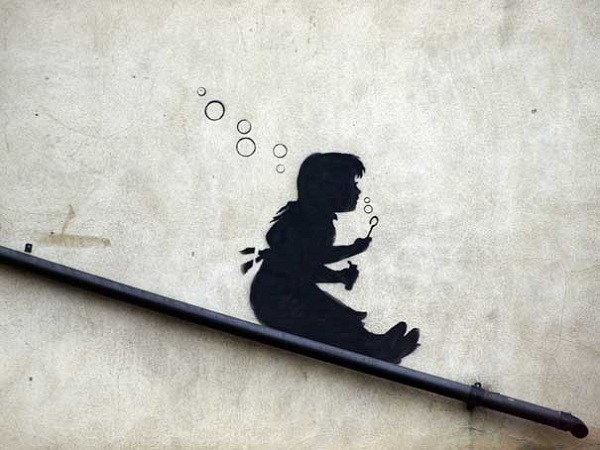 Sliding girl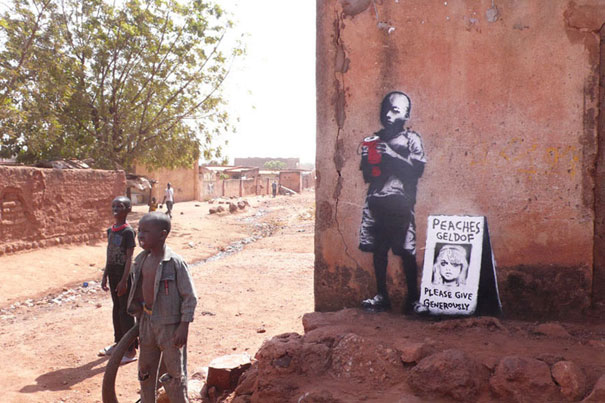 Peaches