Week 9 of our Web Interface showcase is here! I honestly don't know where all the time has gone, I thought we were only on week 7?
This week we have some fresh work created by some very talented web designers and are honoured to feature them here on nenuno. We also welcome back designers from previous showcases!
We have noticed that the designs featured today and in previous weeks, display a well concepted logotype, making the web interface just that little extra bit special!
The nineth week of our web interface showcase is from the 30th April to the 7th May 2010.
Please note that clicking on the screenshot below will take you to the full sized version and also some designers are featured more then once.
Flowhub by sinthux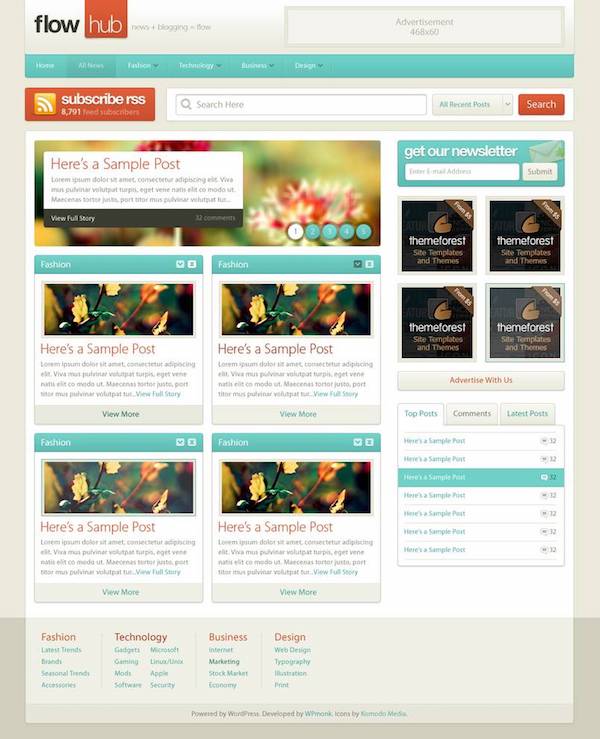 The combination of colours used in Flowhub creates a very smooth and elegant design.

CT Engines Orange by zee7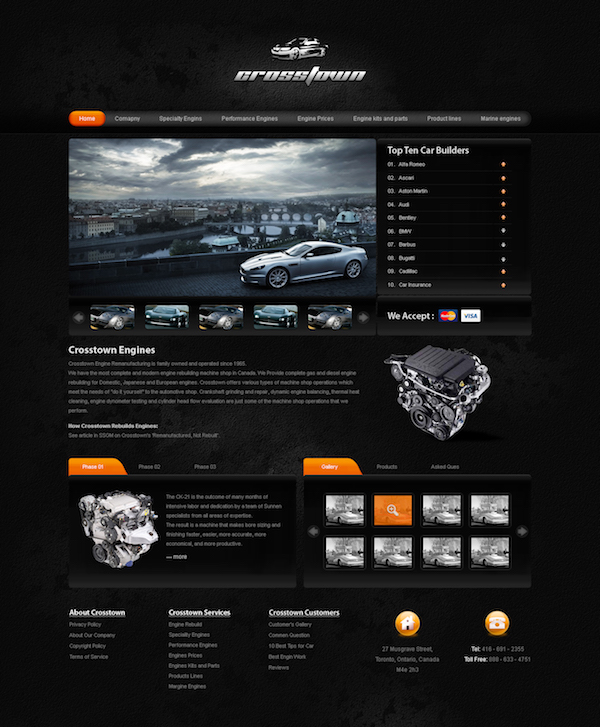 Another fantastic web interface by one of our regular featured designers zee7. Making great use of background textures and simple gradients.
Bar Website by naseemhaider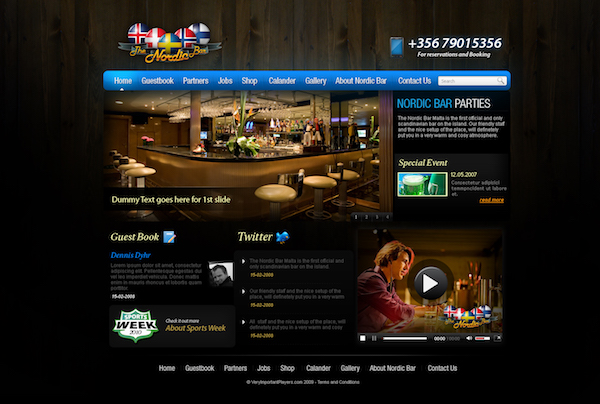 Naseemhaider has done a fantastic job of making great use of woodern textures to incorporate the feeling of being in a Bar.
zapkolik by SencerBugrahan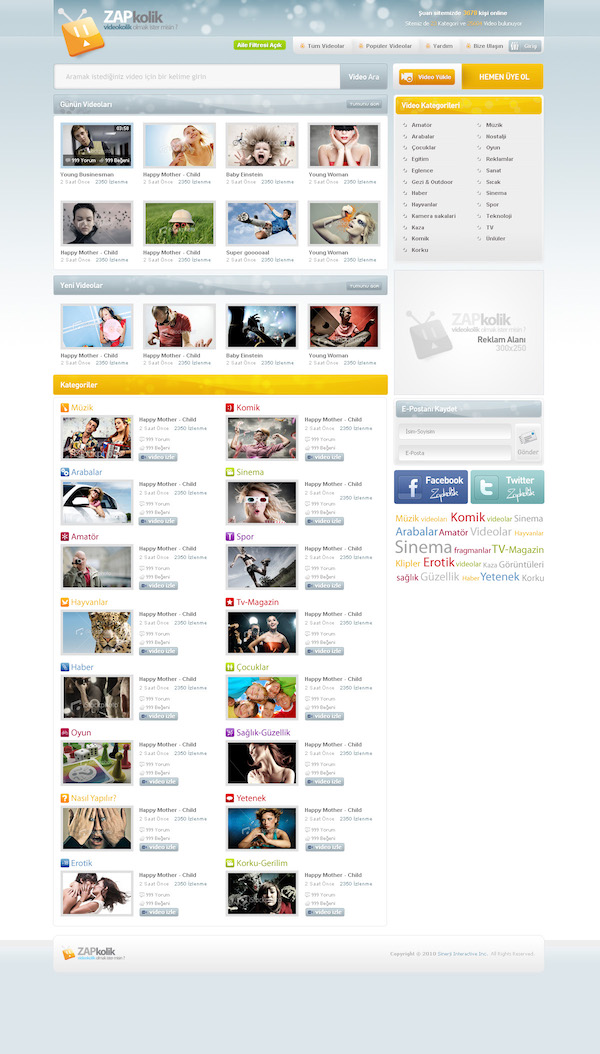 A fantastic concept for a video streaming website – www.zapkolik.com.
Geosense by lefiath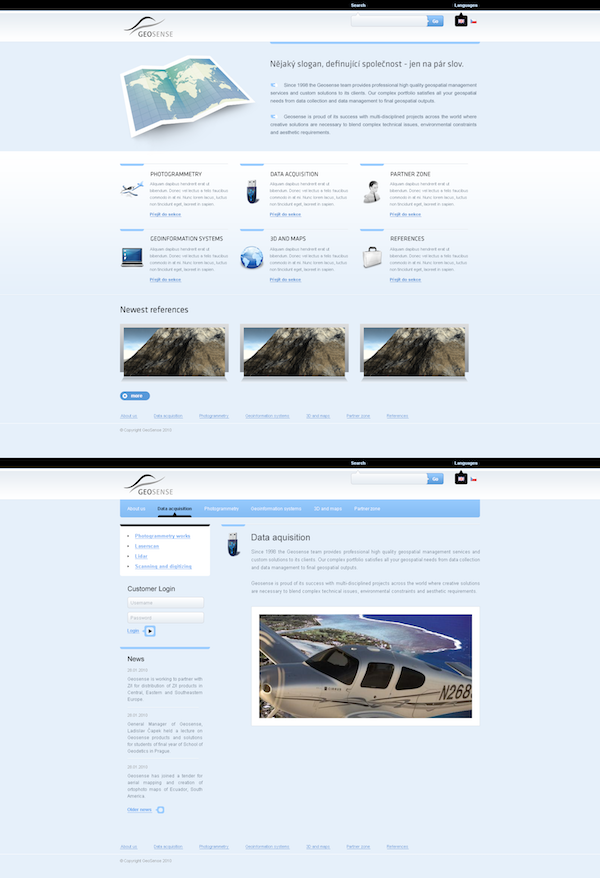 lefiath doesn't seem to like this design! The light blue theme fits perfectly with the well designed icons.
Paidly by iPri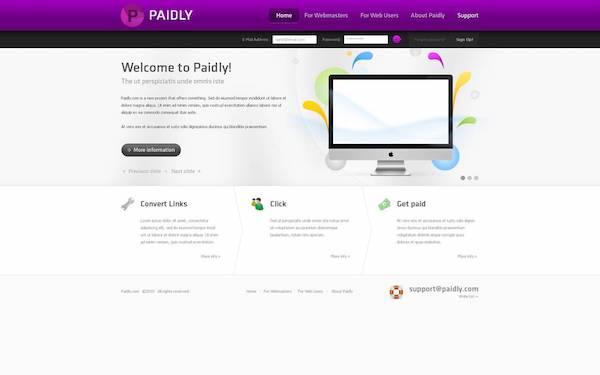 This minimalistic design gives off a large presence, with well placed content and simple gradients to spice up the background. Even though the logo is a space filler, it works very well.
Coca Cola. by ECP-Pro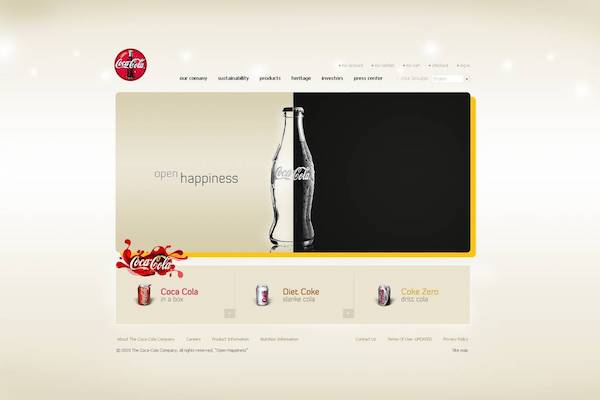 Another brilliant design from one our favourite web designers ECP-Pro. This is a very clean web interface which utilizes a great selection of colours that present well next to the Coca Cola bottle stock.
portfolio website design by imneway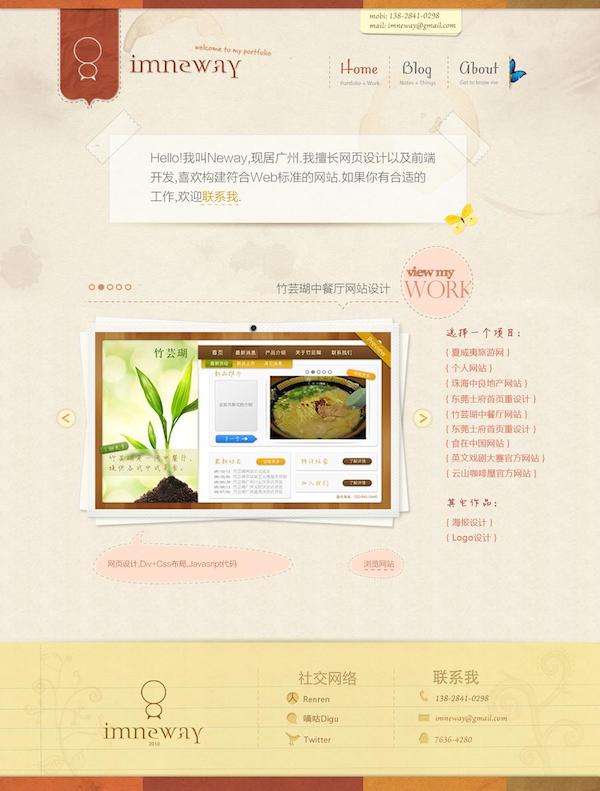 imneway has put together an inspirational portfolio design, giving it a worn out paper effect with gives it a rugged notebook feel.
Another simple yet very effective portfolio design. Showing you all the information you want to see straight off the bat!
sstar web by Zulal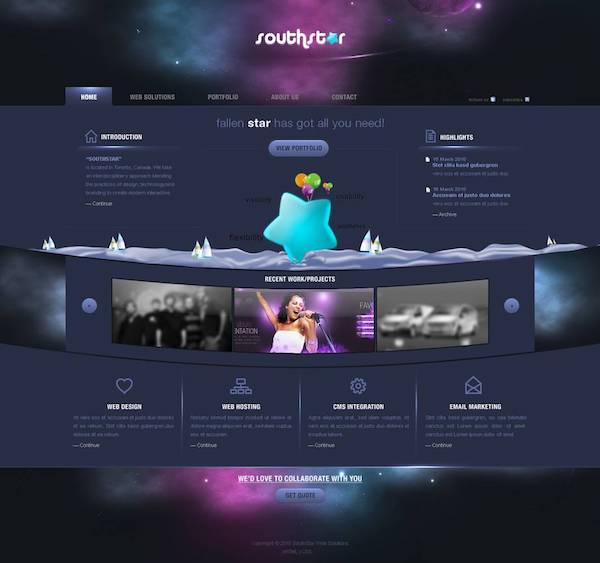 One of my favourite web interfaces for week 9. The textures used for the background give this design a 3D like quality, while the logo makes great use of drop shadows.