Typography and Text art are great motivators whether you seen them in the films we watch or the posters we see when walking down the sidewalk. You don't have to be a great graphic designer to appreciate great text art, personally it is something I love to check out and be inspired by each and every day. When your out and about it's great looking at posters, road signs or advertising billboards.
This showcase is from typography and text art seen all over the web and brings together great sources of typography inspiration for us all to be inspired by.
Text Art in the Movies
The film Zombieland offers up some great typography and text art when explaining the 32 rules of Zombieland.
[youtube]http://www.youtube.com/watch?v=4smD0xy6w08&feature=fvw[/youtube]
Blending the movie title into the New York skyline is very creative and works very well with outlining where this film setting is based. Another great "Inception" poster puts your eyes focus straight on the movie title, using a strong red font color.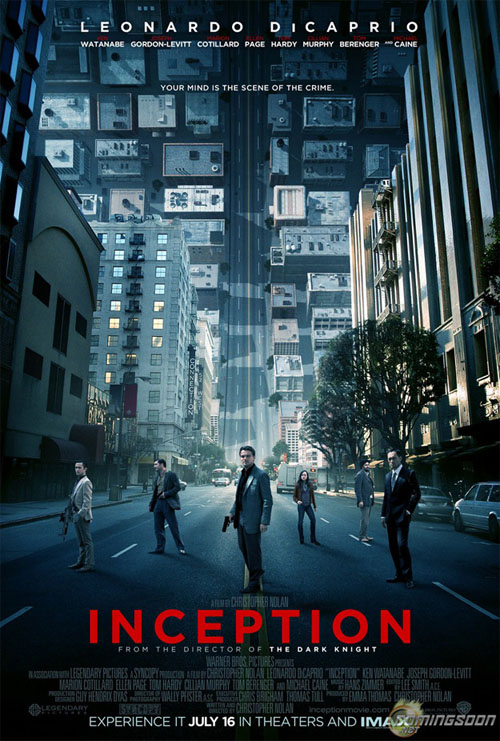 Another fantastic movie that also makes great use of bold typography that instantly grabs your attention is "Watchmen", the yellow draws your eyes to the text straight away.
Kinetic Typogrpahy Videos
Often done to show off the scene of a favourite movie, these videos use text to showcase the happening and events of a great, often iconic film scene.
Fight Club 'Chemical Burn'
[youtube]http://www.youtube.com/watch?v=uuiKJ0rRTAo[/youtube]
Pulp Fiction 'Marsellus Wallace'
[youtube]http://www.youtube.com/watch?v=HePWBNcugf8&feature=related[/youtube]
Devil's Advocate 'All about God'
[youtube]http://www.youtube.com/watch?v=QX7N58df0j0&feature=related[/youtube]
Wedding Crashers 'The Perfect Girl'
[youtube]http://www.youtube.com/watch?v=u7WQGrZUdb0&feature=related[/youtube]
Anchorman 'Sex Panther'
[youtube]http://www.youtube.com/watch?v=ac6EM4eS07g&feature=related[/youtube]

DeviantART Typography + Text Art Inspiration
VS bEriMae
Flawed Ideology Three JamesRandom
Work outside the Grid no-preview
It's Just the Way it Goes VerseJus
Back MrBoom17

Crap oneskillwonder
New Found Glory torado
Simple RenzGFX
Life is Waterboy1992
Vimto Ta3abeer
Too Many Ideas DavidFitzg
Where I'm From Askapart
I Rock with my lovely Drum jodesign99
Nightmare mehmeturgut
Let's Dance into the Fall p-h-o-e-n-y-x
Passion Pit Poster popestvictor
Design Culture Now uchihasasukexx
Love Hurts sikahster
Math versus Design oneskillwonder
Anything Sounds Waterboy1992
Where Waterboy1992
Oh so Retro leepro
The Fates are Cruel nymphont
When Live give you Lemons mohd90
Supermassive Linkman-the-original
Have a favourite design? Or want to recommend your own designs?
Be sure to leave your comments below, all opinions are welcome.