This week we want to share with our readers a very special giveaway competition, we wanted to share with our Nenuno readers a fantastic prize which they could get there hands on. We have been lucky enough to team up with amazing street wear clothing company Wreckage Clothing, to offer you all a chance at winning a t-shirt from there online store!

Find the full compliment of the Wreckage Online Clothing Store Here
Who Are Wreckage Clothing?

Wreckage Clothing was established in May 2008. We are a family owned company. Our brand is for action sports, martial arts, and music life style. We design and manufacture high quality styles for all walks of life. While still a young company, we have managed to get our brand in over 50 different retailers. As a fan of action sports we wanted to develop a clothing line that all ages can wear. We have customers from young to old wearing our line.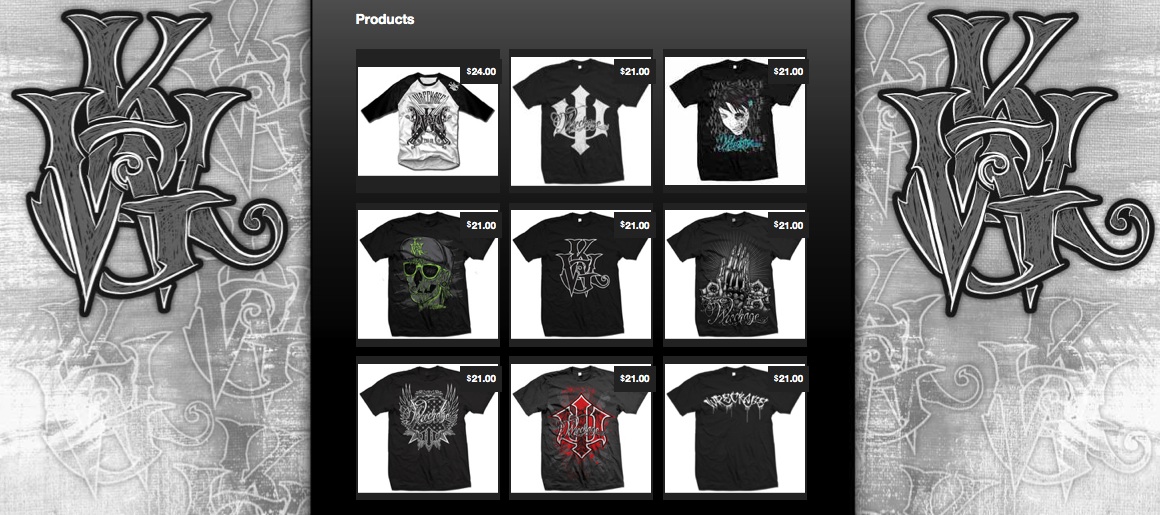 We are 100% committed to developing and selling the absolute best quality designs that are drawn and created from the old school way of pencil and paper. We stay away from the modern day clip art that other company's offer.
Wreckage Clothing is also a strong believer in developing the less privileged children. Wreckage clothing donates a portion of their proceeds to several children's charity's to help the kids of the future.
The Prize
We are lucky enough to be able not one but Two Wreckage T-shirts, for the two lucky winners of this giveaway. One t-shirt will go to a winner located in the UK and one to a North American Winner.
Each winner will be able to pick a t-shirt of there choice and the guys at Wreckage will send that t-shirt out to you free of charge.
The Rules
To enter this giveaway we are going to ask you to do Three simple steps:
Subscribe to the Nenuno Creative RSS Feed,
Visit the Wreckage Clothing Online Store,

And finally, leave a comment on this post, which piece of Wreckage Clothing you think is the most Wreckless design?
The competition is a Comment to Win contest, and we will only be counting one entry per person! But please tell all your friends on Facebook, Twitter and wherever you go of this great prize!
Two winners will be chosen from all of the entries received, with one winner each from the UK (England, Northern Ireland, Republic of Ireland, Wales and Scotland,) and one Winner from North America (USA and Canada.)
Make sure when leaving your details in the comment section you are giving us your correct email address, or we may not be able to contact you and you could lose your chance of winning this great prize!
The Next Step
To help your chances of your entry being noticed we would appreciate that you all tweet the giveaway to your followers on Twitter!
" Wreckage Clothing Giveaway: Comment To Win! courtesy of http://www.wreckageclothing.com "
We would appreciate your messages in helping us spread the word for this giveaway.
If you wish to leave your twitter names, we will thank you and mention your entry to our followers on twitter.
The Closing Time
The Competition will be open for the next 14 days and entries will be counted up to 12pm (GMT) on Monday the 16th August 2010. Any entries received after this time will not be counted in the draw for one of the two t-shirt designs.
The lucky winners will be picked within 3-4 days of the competition closing and will be notified in person and all winners announced through Nenuno. To make sure you don't miss out on the announcements then please subscribe to our RSS Feed.
Wreckage Clothing on the Web
You can also find Wreckage Clothing on Twitter and Facebook where you can see the current riders and drivers they support.