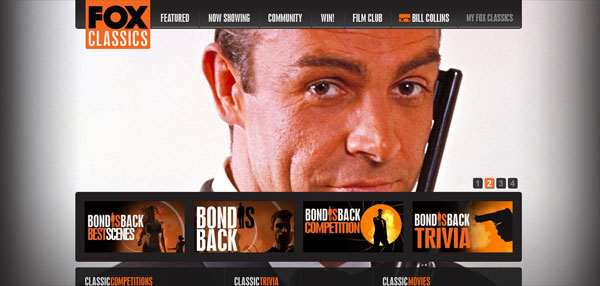 Beautiful photographs of Gene's Sausage Shop play on a slide show enticing viewers with delicious images. The pictures tell a story that no words can.
Gene's Sausage Shop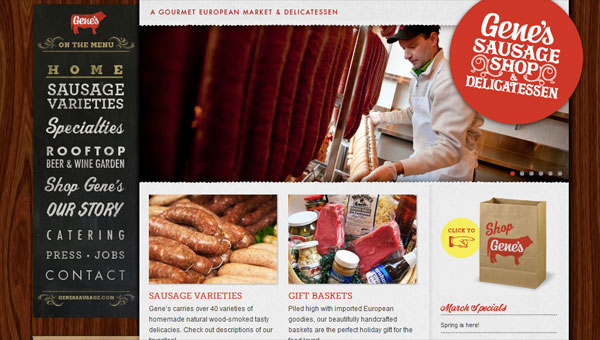 Aussie Living Homes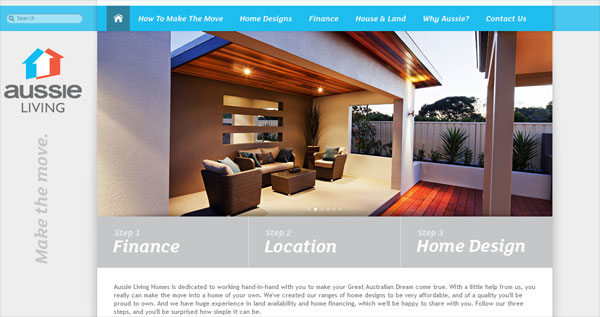 Crisp, clean images of amazing architecture create excitement over Aussie Living Homes.
Though the photograph is not the star of this website, the blurred image of a computer add value to the message given.

Weld the Web

With only a glance at these stunning outdoor images, you will be sucked into the adventure of this website.

Neve Inspired

Visitors will surely be charmed by these little angels. The photographs used to display adorable children's clothing are darling and encourage shoppers to make a purchase.

Quality Laundry Professionals

The slide show is the website, and it shows visitors what this company is all about. Each picture tells of a different service offered.

Cufflink Suite

In this dark photographic background, the small spot of color on the cuff link is the focal point. This is a very creative way to showcase a product and introduce a business.

Handi Hikes

If a splash in the mud doesn't get you excited about hiking, the hill top view will. This website clearly reaches out to the adventurous target audience.

Grand People

A conceptual image of unwrapping a shiny wooden box is intriguing enough for visitors to stick around long enough to check out the site.

Jewell and Ginnie

The very strange image introducing this website is fabulous for raising your curiosity. For a business that calls itself storyography, curiosity is a great thing. Hit the Play button to find out more.

Michael Korstick

A black and white portrait of an artist is a beautiful way to set the background for this website.

Nike Snowboarding

The sharp contrasts of color in a city street at night make a great photograph and a fun background for a website with energy.

Water Works

It is always a great idea to show off your fanciest product in a professional photograph like this shiny brass faucet does for Water Works.

Fox Classics

The bold orange against the black of this website is energizing and exciting. The slideshow of the most popular shows reveal stunning and engaging photography that gives this site life.

Crush Lovely

The slideshow displayed on the photographic centerpiece reveals different quotes and descriptions of the vision of this company. Each photograph includes lots of negative space and images of people connecting.

Made in Haus

Scan through these fantastic photos/videos to be inspired and intrigued. A photographic background such as what this site incorporates is a perfect way to display your portfolio.

Malcolm Reading

The beautiful architectural photos shift in a unique slideshow that makes you want to stay awhile and watch, a great trick for drawing visitors into the site.

Where They At

This is a very cool way to showcase portraits. All of the photos are black and white until you scroll over them. They come to life with color and a description pops up next to it. Visitors will not soon forget this site.

Marie Catrib's

Delicious food is showcased on a lovely robins egg blue background that makes the site look fresh and inviting. The sketchy writing adds character.

Sven Prim

The entire background is a slideshow portfolio of amazing and bizarre images that will bring you back to this site again and again to show  your friends.