Fantasy art is my favourite genre and I am always on the look out for fresh and creative illustrations from various talented digital artists such as GENZOMAN and RodrigoElven. To end this fantastic week of inspirational showcases, tutorials and creative resources I have put together a showcase of some of my favourite illustrations from the past month.
Please enjoy this fantastic selection of fantasy illustrations, let us know which one is your favourite in the comments below:
Please note that clicking on the illustration preview below will take you to the full sized version and will also give you the opportunity to visit the artists full portfolio.
Kiyohime by GENZOMAN
Warhammer – Slaanesh by GENZOMAN
They don't love you by wakkawa
Industrial Pod by Bakanekonei
Bust BW.Ccommission:Belial by CelestialValkyrie
Serpent's Spell by Ironshod
Death Magic by Scebiqu
Madame by Jennyeight
Assassin by someDude2
Elven Land by RodrigoElven
MDZ Cherry Ant Queen by dcwj
Desert Rose by VanEvil
Character Design No.48 by Cyzra
Floating World by yapkr
Taming a beast by Aomori
Lightning Portrait Painting by Hana-Sakura
Beautiful bondage by AkuBaka
The Life Giver by bpsola
Chandra Notablaze by SteveArgyle
Dragon Fight by MeganeRid
Thoradin Von Wargen by Giye
Guardian of the Seas by pixelcharlie
arthas the lich king by logicfun
Temple Guardians by thegryph
The Sorceress Centaur by Shantalla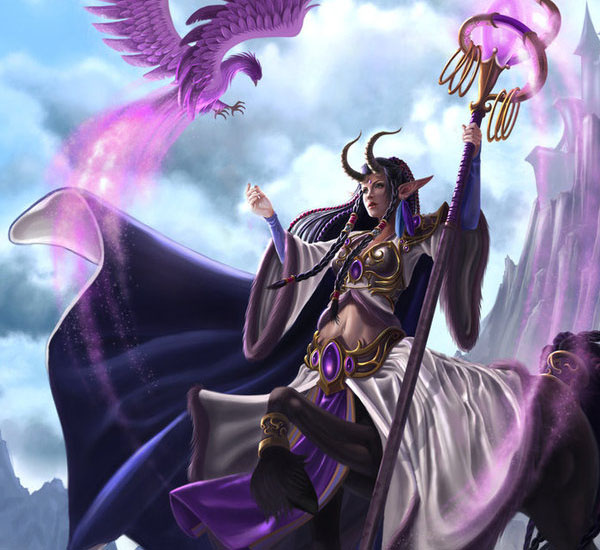 Dragon Rider by padisio
Kitsune Chico by Vakhara
Lady Crow by maxarkes
Emerald Green by vilhelmina
On a side note, we are looking for some of your contributions! Got something creative to share with the community? Now is the perfect time to get involved! Learn more about Contributing.